If you follow men's style in the 21st century, you know that the same names tend to come up as references again and again, from actors like Cary Grant and Steve McQueen to businessmen like Gianni Agnelli and royalty like Prince Charles. But what if we looked to other, less conventional realms of culture for inspiration on what to wear and, more importantly, how to wear it? Over the past few years, Japanese label Cohérence has done just that, designing coats modeled after those worn by the likes of Albert Camus, Jean-Paul Sartre, Marcel Duchamp, and Le Corbusier — and improving upon them with new materials and details.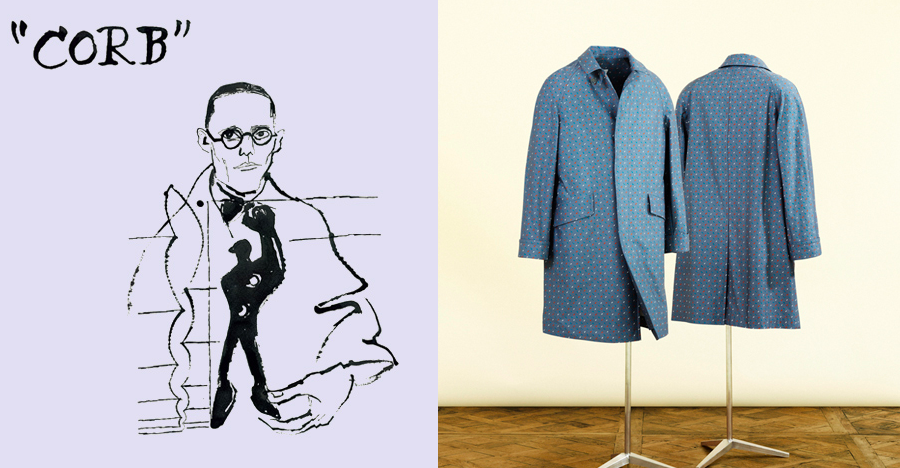 "I love Dada and Surrealism, jazz music, writers connected to the Lost Generation, and New Wave cinema. Along with the art and culture, there were also the clothes – the heavier fabrics and fuller silhouettes," says Cohérence designer Kentaro Nakagomi as quoted by men's style blogger Derek Guy of Die, Workwear! "They were classic, but also modern at the same time."
If it strikes you as odd that a Japanese operation would dedicate itself to the styles of particular cultural moments in the West, know that modern Japan has quite a history of not just replicating them but reinventing them, told most recently by W. David Marx in his book Ametora: How Japan Saved American Style. Americans, thus far, haven't constituted a major presence in Cohérence's collections, though the jazz saxophonist, clarinetist, and composer Sidney Bechet did inspire a Balmacaan.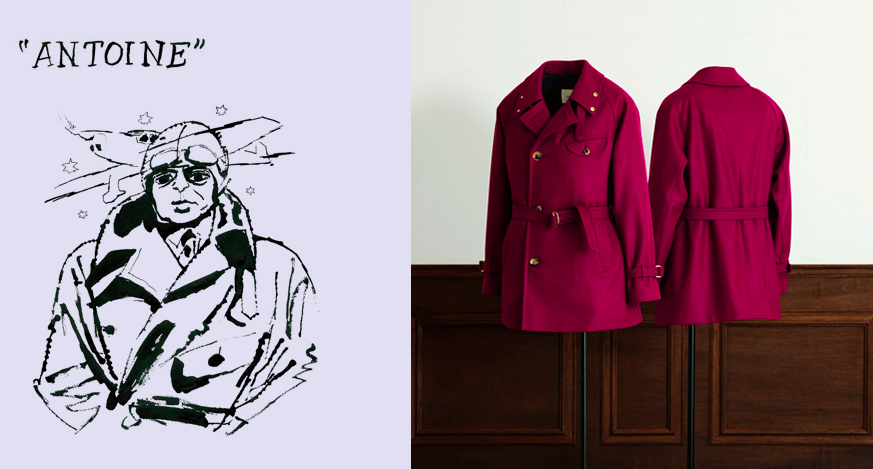 Though Frenchmen (also including The Little Prince author Antoine de Saint-Exupéry and writer-artist-filmmaker Jean Cocteau) dominate the label's list of inspirations, it has also made several coats in honor of Léonard Tsuguharu Foujita, the Japanese painter and printmaker who in the early 20th century brought the artistic techniques of his ancestral homeland to his adopted homeland of France. In a way, Foujita stands as a symbol of the whole project, premised as it is on the union of classicism and modernity as well as exchange between Japan and Europe. And were he around today, Foujita, like Cohérence, would surely also have made good use of Instagram.
Related Content:
Recalling Albert Camus' Fashion Advice, Noam Chomsky Pans Glenn Greenwald's Shiny, Purple Tie
Google Creates a Digital Archive of World Fashion: Features 30,000 Images, Covering 3,000 Years of Fashion History
1930s Fashion Designers Predict How People Would Dress in the Year 2000
Based in Seoul, Colin Marshall writes and broadcasts on cities and culture. His projects include the book The Stateless City: a Walk through 21st-Century Los Angeles and the video series The City in Cinema. Follow him on Twitter at @colinmarshall or on Facebook.