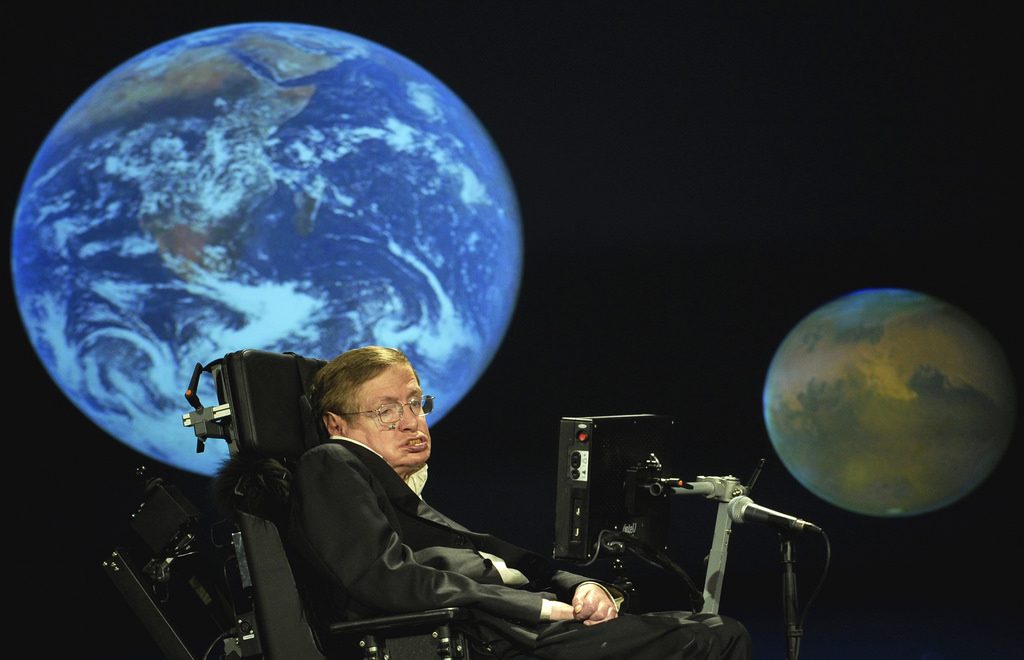 Image by NASA, via Wikimedia Commons
In the weeks before he died, Stephen Hawking wrote what would be his final theory of the cosmos. Co-written with Belgian physicist Thomas Hertog, and now published in the Journal of High Energy Physics, "A smooth exit from eternal inflation?" asserts that "reality may be made up of multiple universes, but each one may not be so different to our own." Or so that's how the theory gets translated into colloquial English by The Guardian. You can read an abstract of the theory here, or the complete published version here.
Would you like to support the mission of Open Culture? Please consider making a donation to our site. It's hard to rely 100% on ads, and your contributions will help us continue providing the best free cultural and educational materials to learners everywhere.
Also consider following Open Culture on Facebook and Twitter and sharing intelligent media with your friends. Or sign up for our daily email and get a daily dose of Open Culture in your inbox. 
Related Content:
The Big Ideas of Stephen Hawking Explained with Simple Animation
Stephen Hawking's Lectures on Black Holes Now Fully Animated with Chalkboard Illustrations
The Map of Physics: Animation Shows How All the Different Fields in Physics Fit Together