"For decades now," John Coulthart writes at Dangerous Minds, "Hoboken has been on an implacable course of gentrification… to the point that scruffy and legendary music venues can't hack it there anymore." One could replace "Hoboken" with the name of virtually any US city that once hosted a seminal live venue. You live long enough, you see the world completely change, and all the punk and indie clubs shut down or moved to Brooklyn. The 21st century has given us cities few indie artists or their fans can afford, even as it also gives us high-speed internet, huge servers, cheap web hosting, and hard drives that can hold terabytes of digital music.
But at least the club shows of the past can live on in incredibly awesome archives like The McKenzie Tapes, "a collection of live audio recordings from some of the New York City-area's most prominent music venues of the 1980s and 1990s."
Recorded by David McKenzie, a former employee of legendary Hoboken venue Maxwell's and consummate concert-goer, the taped gigs come from such venues as The Ritz, Tramps, Irving Plaza, The Roxy, the Cat Club, Bowery Ballroom, CBGB's, the Knitting Factory, and, of course, Maxwell's.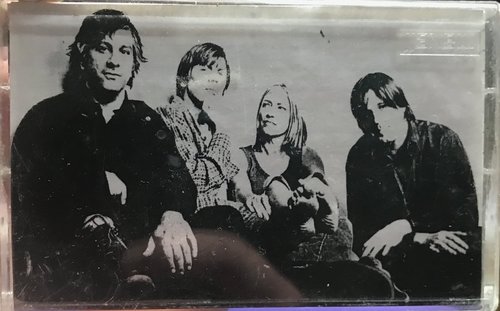 Too many legendary bands to list in full show up here: some major highlights include The Replacements at the Ritz in 1986, right after the release of Tim. (See them at the top in a soundcheck at Maxwell's that same year); the Pixies at Maxwell's in 1988, playing songs from their just-released watershed Surfer Rosa; Sonic Youth on back-to-back nights at CBGB's in 88, playing Daydream Nation the month before recording the album. Hüsker Dü, Wire, John Spencer Blues Explosion, The Fall, The Feelies, Afghan Whigs, Mudhoney, Violent Femmes, Mojo Nixon—the shows are a who's who of punk and indie from the last two decades of the century, with appearances from 70s legends like Patti Smith and Tom Verlaine.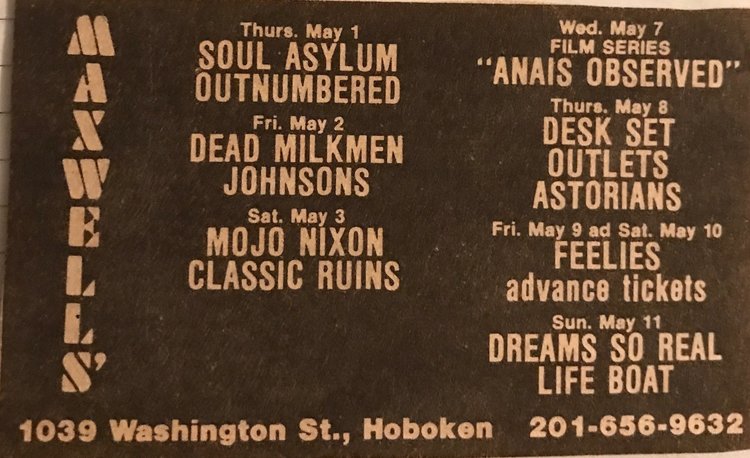 Sprinkled throughout are surprises like a 1989 performance from Sun Ra and his Intergalactic Arkestra at Maxwell's and gigs by blues stalwarts T Model Ford and R.L. Burnside, as well as the occasional outlier show abroad. The project is the work of Jersey City record collector, archivist, event producer, and podcaster Tom Gallo, friend of David McKenzie, and he has done an excellent job of preserving not only the music from McKenzie's tapes, but images of the tapes themselves—with hand-written band names and song titles and black-and-white Xeroxed covers—as well as Village Voice listings of the gigs and occasional ticket stubs, setlists, and live photos.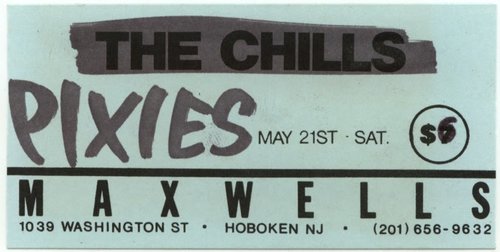 Don't expect much in the way of sound quality—that's part of the charm of a taped show. These are raw documents of the cassette age, a time come and gone, never to come again. We might not mourn its passing, but something—a spirit of experimental, noisy, tuneful, angry, raucous, lo-fi, analog indie fun—seems to have disappeared along with it. All of these digitized tapes are downloadable. Put 'em on your phone and relive the glory days, or discover these treasures from the recent past for the first time at The McKenzie Tapes here.
via Dangerous Minds
Related Content:
A History of Alternative Music Brilliantly Mapped Out on a Transistor Radio Circuit Diagram: 300 Punk, Alt & Indie Artists
A Massive 800-Track Playlist of 90s Indie & Alternative Music, in Chronological Order
Stream a Massive Collection of Indie, Noise Industrial Mixtapes from the 80s and 90s
Josh Jones is a writer and musician based in Durham, NC. Follow him at @jdmagness