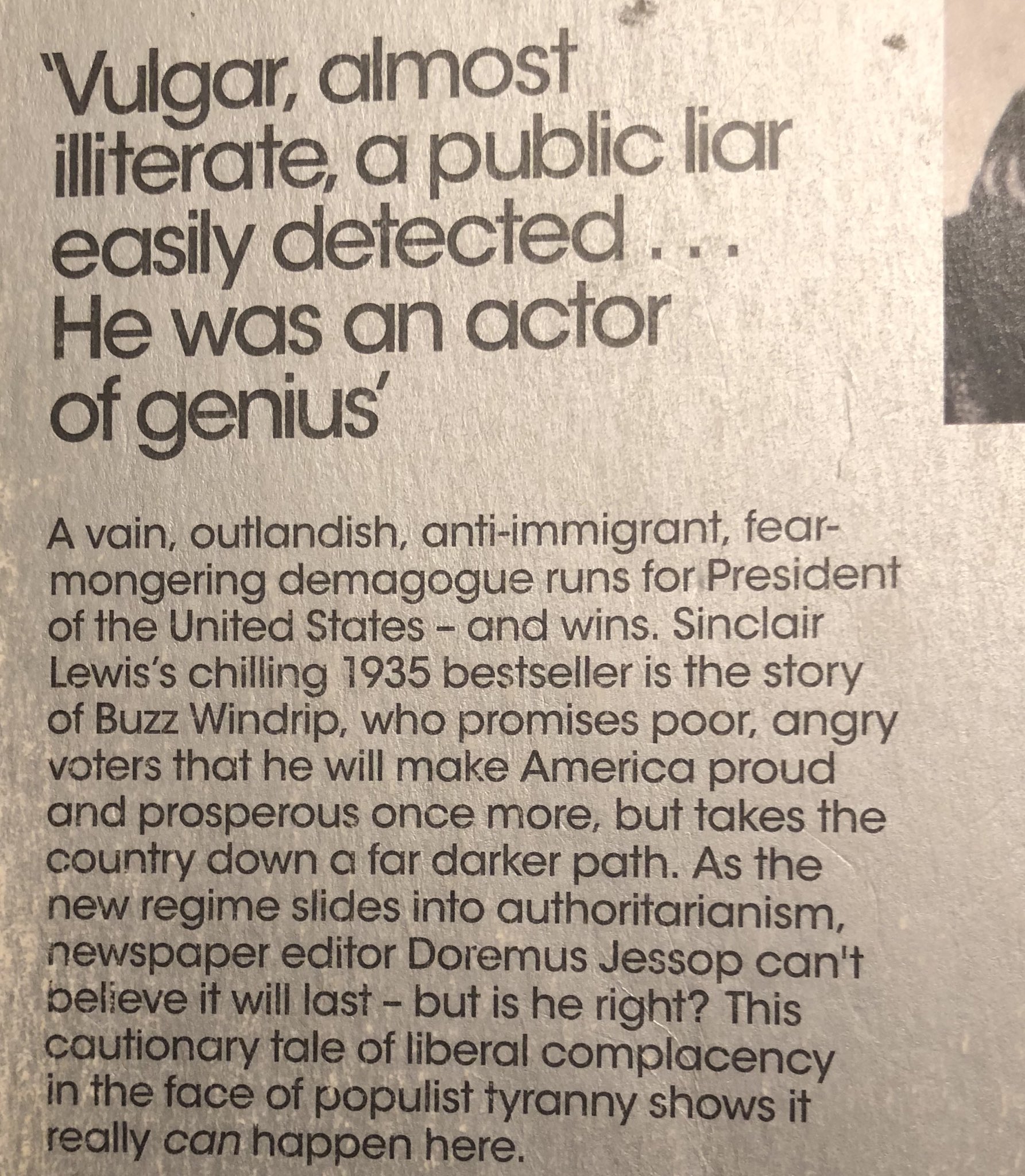 Cameraperson Steve Yedlin surfaced this on Twitter: "Penguin Classic's back-cover blurb for Sinclair Lewis's 1935 novel It Can't Happen Here." I'll let this picture, speak for itself…
If you would like to sign up for Open Culture's free email newsletter, please find it here.
If you would like to support the mission of Open Culture, consider making a donation to our site. It's hard to rely 100% on ads, and your contributions will help us continue providing the best free cultural and educational materials to learners everywhere. You can contribute through PayPal, Patreon, Venmo (@openculture) and Crypto. Thanks!
Related Content:
Sinclair Lewis' Chilling Play, It Can't Happen Here: A Read-Through by the Berkeley Repertory Theatre
How to Recognize a Dystopia: Watch an Animated Introduction to Dystopian Fiction
George Orwell's Final Warning: Don't Let This Nightmare Situation Happen. It Depends on You!
Philosopher Richard Rorty Chillingly Predicts the Results of the 2016 Election … Back in 1998