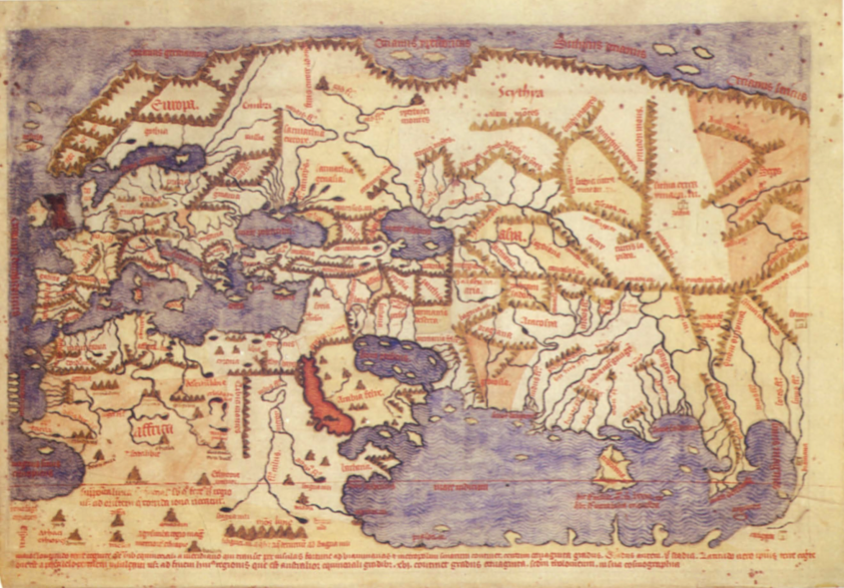 "Cartography was not born full-fledged as a science or even an art," wrote map historian Lloyd Brown in 1949. "It evolved slowly and painfully from obscure origins." Many ancient maps made no attempt to reproduce actual geography but served as abstract visual representations of political or theological concepts. Written geography has an ancient pedigree, usually traced back to the Greeks and Phoenicians and the Roman historian Strabo. But the making of visual approximations of the world seemed of little interest until later in world history. As "mediators between an inner mental world and an outer physical world"—in the words of historian J.B. Harley—the maps of the ancients tended to favor the former. This is, at least, a very general outline of the early history of maps.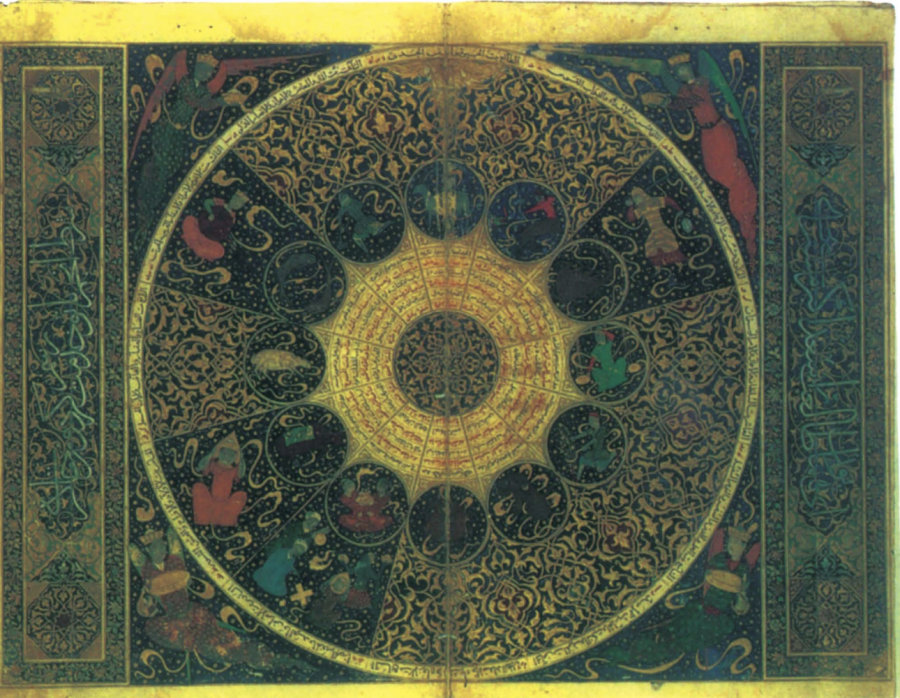 Harley's definition occurs in the first chapter of Volume One of The History of Cartography, a massive six-volume, multi-author work tracing map making from prehistoric times up to the twentieth century; "the most ambitious overview of map making ever undertaken," Edward Rothstein writes at The New York Times.
The University of Chicago project, begun in the mid-80s, combines "essays based on original research by authoritative scholars with extensive illustrations of rare and unusual maps." Unlike histories like Brown's, however, this one aims to move beyond "a deeply entrenched Eurocentricity." The project includes non-Western and pre-medieval maps, presenting itself as "the first serious global attempt" to describe the cartography of African, American, Arctic, Asian, Australian, and Pacific societies as well as European. In so doing, it illuminates many of those "obscure origins."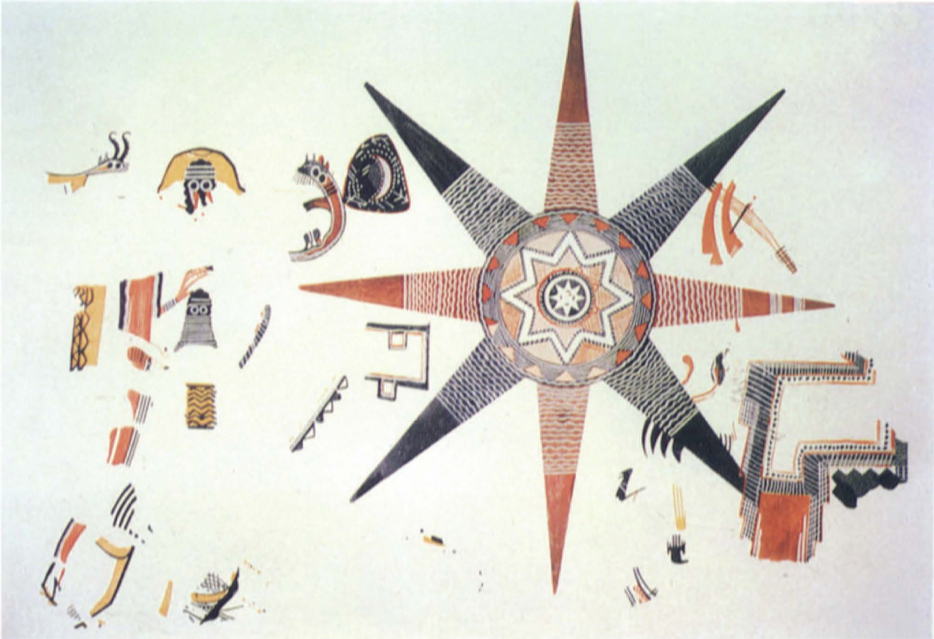 You might expect such an ambitious offering to come with an equally ambitious pricetag, and you'd be right. But rather than pay over $200 dollars for each individual book in the series, you can read and download Volumes One through Three and Volume Six as free PDFs at the University of Chicago Press's site. In these extraordinary scholarly works, you'll find maps reproduced nowhere else—like the Star Fresco from Jordan just above—with deeply learned commentary explaining how they correspond to very different ways of seeing the world.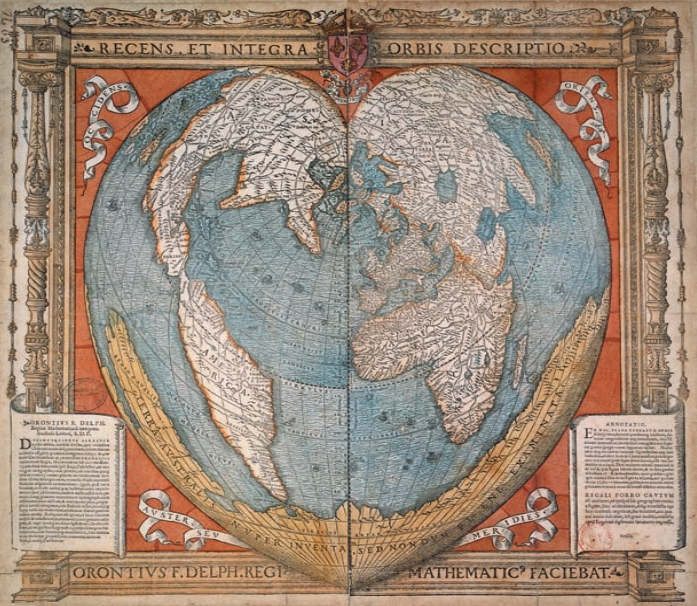 At the links below, see images of maps from all over the globe and throughout recorded human history, and begin to see the history of cartography in very different ways yourself.
Volume 1

Gallery of Color Illustrations

Volume 2: Part 1

Gallery of Color Illustrations (Plates 1–24)
Gallery of Color Illustrations (Plates 25–40)

Volume 2: Part 2

Gallery of Color Illustrations (Plates 1–16)
Gallery of Color Illustrations (Plates 17–40)

Volume 2: Part 3

Gallery of Color Illustrations (Plates 1–8)
Gallery of Color Illustrations (Plates 9 –24)

Volume 3: Part 1

Gallery of Color Illustrations (Plates 1–24)
Gallery of Color Illustrations (Plates 25–40)

Volume 3: Part 2

Gallery of Color Illustrations (Plates 41–56)
Gallery of Color Illustrations (Plates 57–80)
Related Content:
Ancient Maps that Changed the World: See World Maps from Ancient Greece, Babylon, Rome, and the Islamic World
Download 67,000 Historic Maps (in High Resolution) from the Wonderful David Rumsey Map Collection
A Map Showing How the Ancient Romans Envisioned the World in 40 AD
Josh Jones is a writer and musician based in Durham, NC. Follow him at @jdmagness