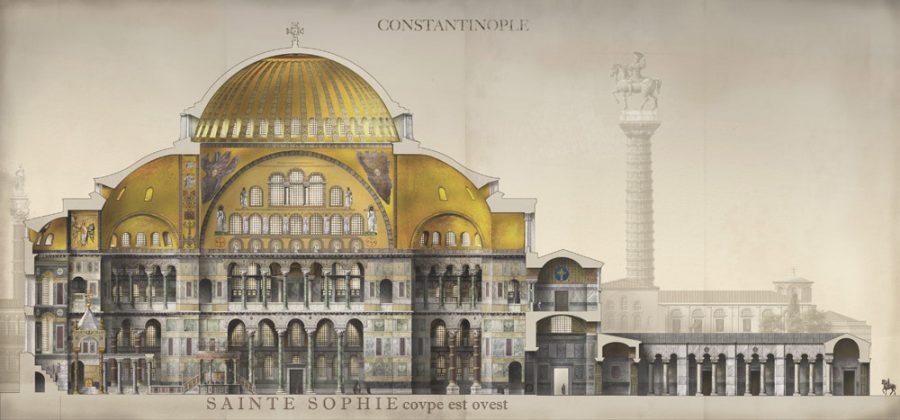 The Byzantine Empire fell in the mid-15th century, but something of its spirit still lives on. A great deal of it lives on in the work of the French illustrator Antoine Helbert. "This passion was kindled by a birthday gift from his mother," writes a blogger named Herve Risson in a post about it. "This gift was a book about Byzantium. Helbert was 7 years old." Like many an interest instilled early and deeply enough in childhood, Helbert's fascination turned into an obsession — or anyway, what looks like it must be an obsession, since it has motivated him to create such magnificently detailed recreations of Byzantium in its heyday.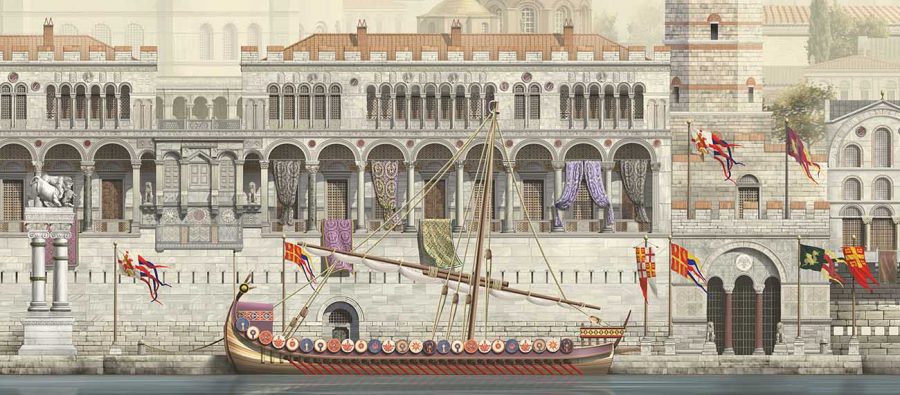 "Attracted by the architecture," Risson writes of Helbert, "he has also a strong passion for the history of the Byzantine Empire, much maligned and despised, in comparison with the history of the 'real' Roman Empire."
That's not to say that the Byzantine Empire, also known as the Eastern Roman Empire, has received no attention, but undoubtedly it has received less than the Western Roman Empire it survived in the fifth century. Still, few historical empires of any kind receive such an exquisite degree of attention from any single living artist.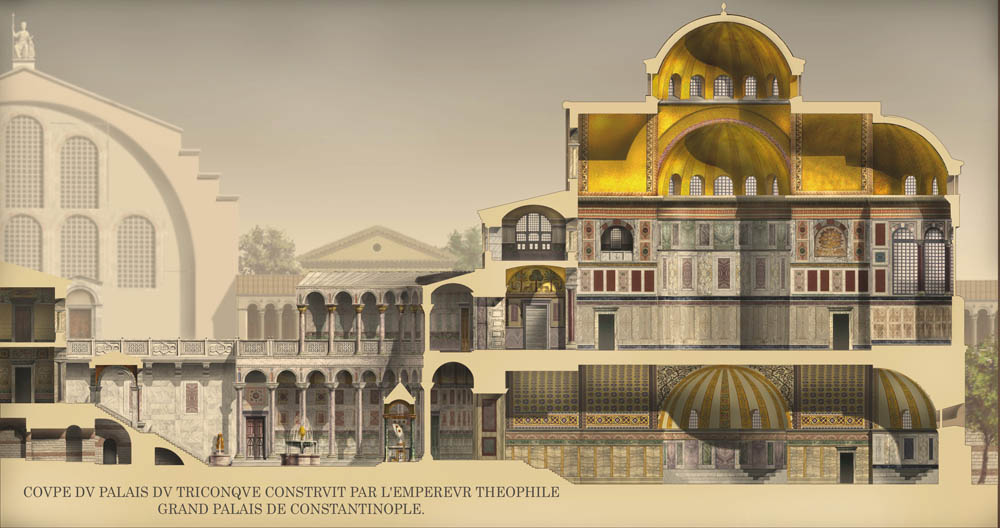 You can see some of Helbert's work on his site, which is divided into two sections: one for scenes of Byzantium, and one for the architecture of Byzantium. The latter category, images from which you see here, includes such world-famous landmarks as Hagia Sophia, Boukoleon Palace, and the Great Palace of Constantinople — the city now known as Istanbul, Turkey. The intact Hagia Sophia continues to attract tourists in huge numbers, but those who visit the Great Palace, or what remains of it, have to use their imagination to get a sense of what it must have looked like in the Byzantine Empire's heyday.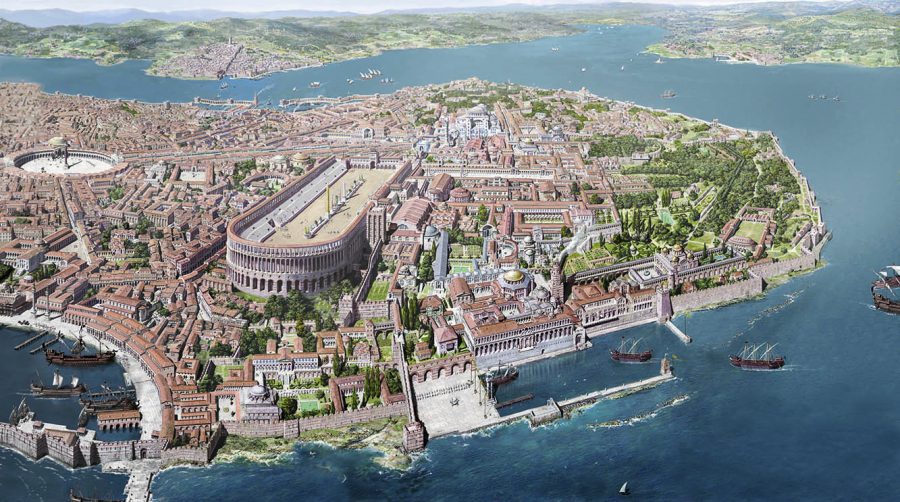 Helbert, who only made his first visit to Istanbul at the age of 35, has put in that amount of imaginative work and much more besides. "Since then," writes Risson, Helbert "has taken great care to resurrect the city of the emperors, with great attention to details and to the sources available. What he can't find, he invents, but always with a great care for the historical accuracy." Indeed, many of Helbert's illustrations don't, at first glance, look like illustrations at all, but more like what you'd come up with if you traveled back to the Constantinople of fifteen or so centuries ago with a camera. "The project has no lucrative goal," Risson notes. "It's a passion. A byzantine passion!"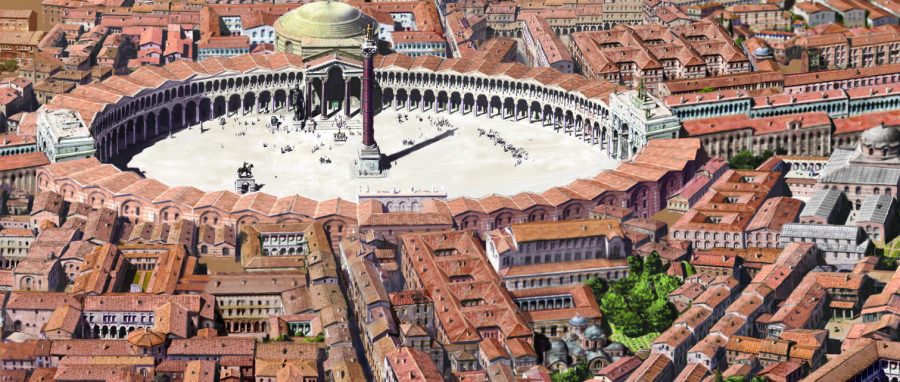 Related Content:
Mapping the Sounds of Greek Byzantine Churches: How Researchers Are Creating "Museums of Lost Sound"
The History of Byzantium Podcast Picks Up Where The History of Rome Left Off
How Arabic Translators Helped Preserve Greek Philosophy … and the Classical Tradition
Hear the Hagia Sophia's Awe-Inspiring Acoustics Get Recreated with Computer Simulations, and Let Yourself Get Transported Back to the Middle Ages