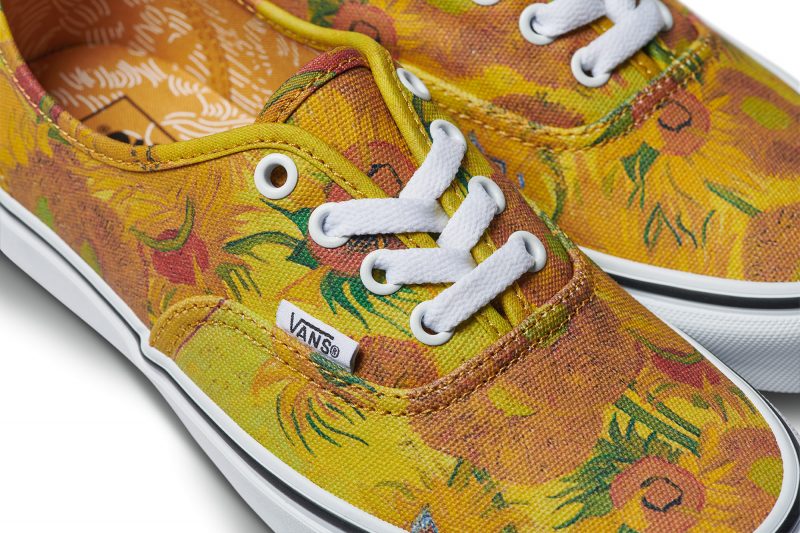 While museums remain free for the most part in Europe and still so popular that they are loved better than luxury brands (according to this one article), funding is not what it used to be. As you might have seen with our posts on Hieronymus Bosch on (Dr. Marten's) Boots, wearable classic art is kind of a thing now.
The Van Gogh Museum in Amsterdam announced a series of limited-edition Vans (Van Gogh, Vans shoes, get it?!) featuring patterns based on his paintings: "Skull" (1887), "Almond Blossom" (1890), "Sunflowers" (1889) and van Gogh's "Self-Portrait as a Painter" (1887-1888). There's even a shoe that uses writing from one of his letters, including stamp and address, as a pattern.
Would ol' Vincent been happy with this, seeing the public want to wear his work? He was certainly happy in that Doctor Who episode where he traveled forward in time to know he hadn't suffered in vain. But would he have liked to see his art wrapped around fans' bodies?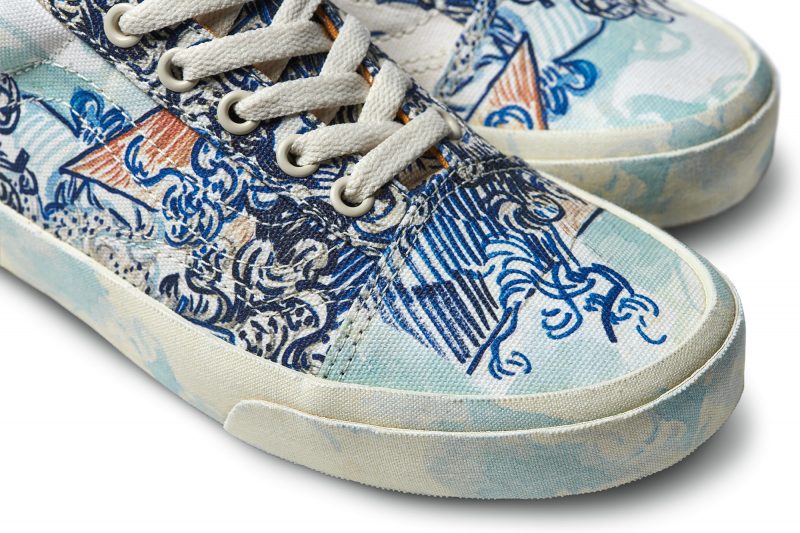 Because the Vans line doesn't stop at shoes, it features baseball hats, t-shirts, hoodies, and backpacks. There is undoubtedly a lot of detail put into them. These aren't quick knock offs made for a tourist stall. The shoe interiors contain addition designs, and each product comes with information about the work.
And it's all for a good cause: a portion of each sale goes back to the Van Gogh Museum to help with funding and preservation.
That's a sight better than 2017's Van Gogh bags designed by artist/cultural appropriator Jeff Koons for Louis Vuitton, for which he slapped some masterpieces on a $5,000 handbag and hung "VAN GOGH" in blocky fake-gold letters on the front. (If it makes you feel better, Louis Vuitton burns all its leftover product lest it fall into the hands of the poors.)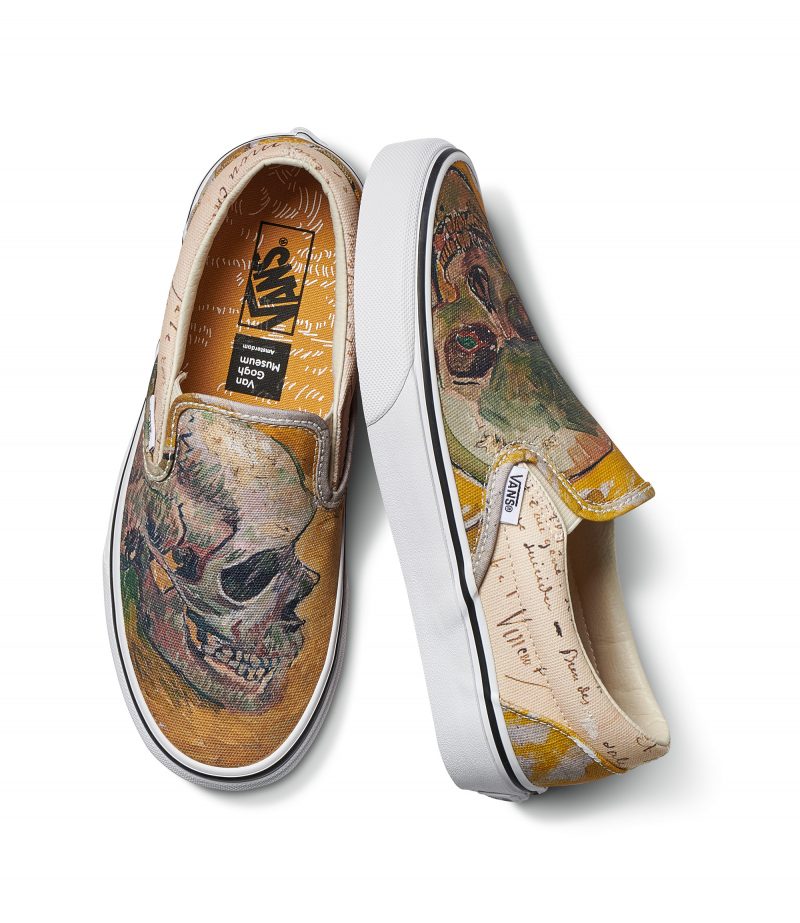 The Vans Van Gogh collection store opens August 3, so we can't even tell you how much these shoes might be. But if the Doc Marten's are anything to go by, they will sell out quick.
Cool way to help fund a museum, or just pure commodification? Let us know below.
Related content:
Watch the Trailer for a "Fully Painted" Van Gogh Film: Features 12 Oil Paintings Per Second by 100+ Painters
Martin Scorsese Plays Vincent Van Gogh in a Short, Surreal Film by Akira Kurosawa
Download Hundreds of Van Gogh Paintings, Sketches & Letters in High Resolution
Ted Mills is a freelance writer on the arts who currently hosts the artist interview-based FunkZone Podcast and is the producer of KCRW's Curious Coast. You can also follow him on Twitter at @tedmills, read his other arts writing at tedmills.com and/or watch his films here.