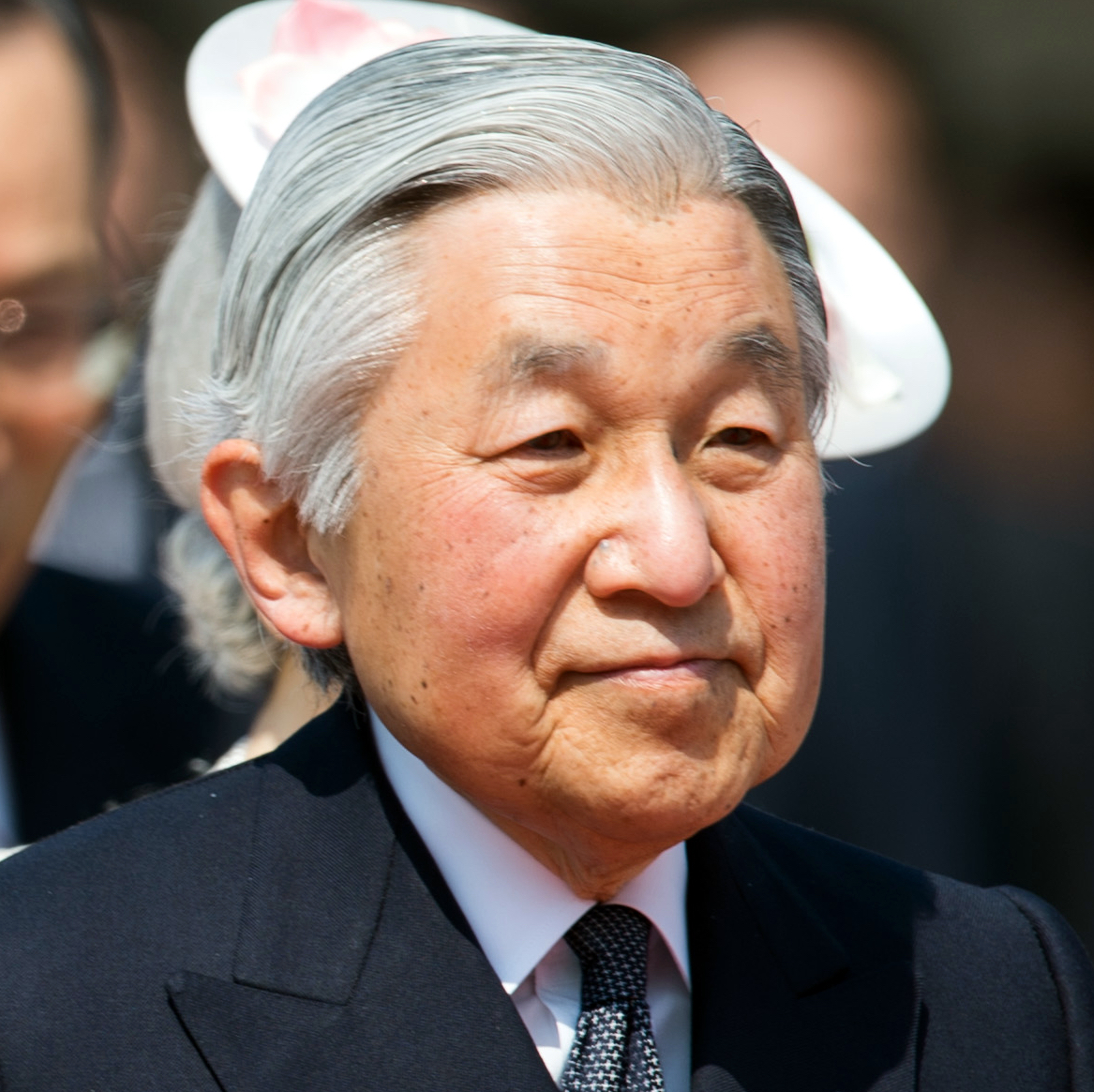 State Department photo by William Ng, via Wikimedia Commons
On April 30, 2019, Emperor Akihito of Japan will abdicate, and pass the throne to his son, Crown Prince Naruhito. What will he do in his retirement? Probably the same thing he has done most of his life: make "taxonomic studies of gobies," as the Ministry of Foreign Affairs of Japan reports, "small fish found in fresh, brackish and marine waters." Akihito has been a member of Japan's Ichthyological Society of Japan for decades and "published 30 papers in the society's journal between 1963 and 1989."
Akihito ascended the throne in 1989, at age 56, and yes, Japan still has an emperor, though—since the post-war Constitution of 1947—the constitutional monarch has no political power and serves only a ceremonial role. This has left Akihito with a lot of time to fill with scientific pursuits: to become an honorary member of the Linnean Society of London, Zoological Society of London, and Research Institute for Natural Science of Argentina, and a research associate at the Australian Museum.
Emperor Akihito remained an active scientist in his emperorship, publishing a history of science article in Nature titled "Linnaeus and taxonomy in Japan" in 2007. In 2016, Akihito appeared as first author in a study published in Gene. The second author is his younger son, Crown Prince Fumihito Akishino, who studied fish taxonomy at St. John's College, Oxford, then completed a doctoral degree in ornithology. The prince now serves as the president of the Yamashina Institute for Ornithology and the Japanese Association of Zoological Gardens and Aquariums.
The family's interest in science goes beyond the dabbling of bored aristocrats or a sense of noblesse oblige. Fumihito introduced tilapia to Thailand as an important food source and has helped Thai scientists expand their aquacultural research. The Emperor's brother, Prince Masahito, is a cancer researcher who has been recognized for making significant contributions to the field, publishing in journals like Cancer Research and the Journal of the International Union Against Cancer.
The Imperial family may represent an outmoded and archaic institution, one humankind can do just as well without. But it's refreshing to see people with such vast resources and privilege use them for the pursuit of intellectual inquiry and the betterment of human and animal life. You can read the first page of one of Emperor Akihito's papers, "Early Cultivators of Science in Japan" at Science in which he makes a case for the global sharing of knowledge.
"Through my own study of ichthyology," Akihito writes, "I have come to feel strongly the importance of international cooperation in conducting scientific studies. I recall with a sense of gratitude that behind each one of the papers I have published there has been the unsparing cooperation of people abroad."
via Shahaf Peleg
Related Content:
The Entire History of Japan in 9 Quirky Minutes
How the Japanese Practice of "Forest Bathing"—Or Just Hanging Out in the Woods—Can Lower Stress Levels and Fight Disease
Aftermath of the Tsunami in Japan
Josh Jones is a writer and musician based in Durham, NC. Follow him at @jdmagness