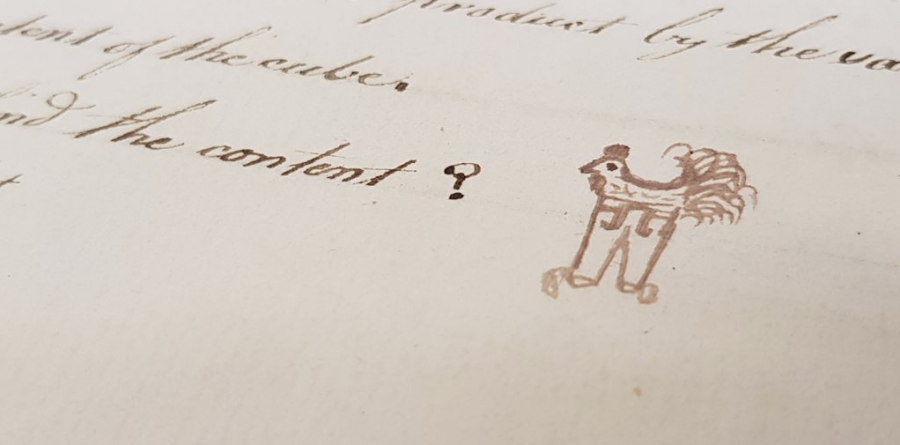 We are trained by tradition to think of history as a series of great men's (and some women's) lives, of great wars and royal successions, conquests and tragic defeats, revolutions and world-changing discoveries. The ordinary, everyday lives of ordinary, everyday people seem tedious and unremarkable by comparison. But archivists know better. Their jobs are not glamorous, but what they lack in fame or academic sinecures, they make up for with chance discoveries of the kind that we see here—doodles in the 1784 math notebook of one Richard Beale, a 13-year-old farm boy from rural Kent, England.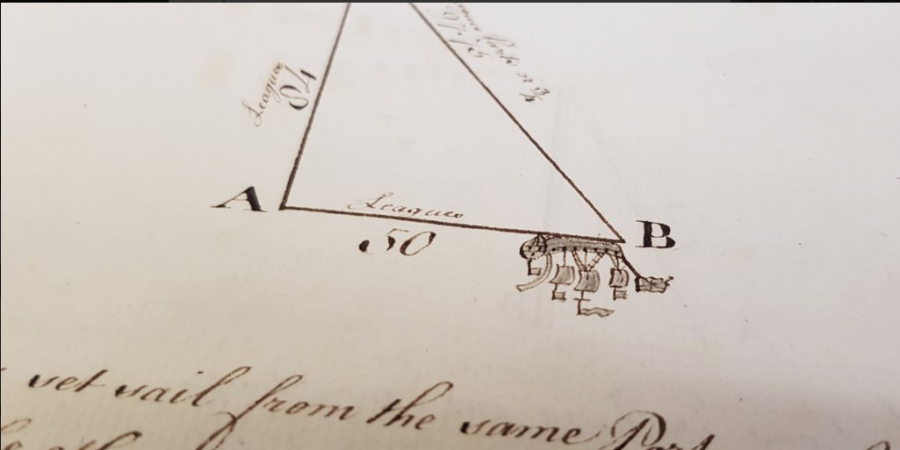 The archivists at the Museum of English Rural Life (MERL) were so excited about this find they made a Twitter thread about it, explaining its provenance in a bundle of eighteenth-century farm diaries, which "are a lot like normal diaries but with more cows."
The museum's program manager, Adam Koszary, has a good ear for the medium, tweeting out other witticisms about Richard's adventures in taking notes: "But, like every teenager, mathematics couldn't fill the void of Richard's heart. Richard doodled." He drew pictures of his dog, incorporated drawings of ships into his equations, and impeccably illustrated his word problems.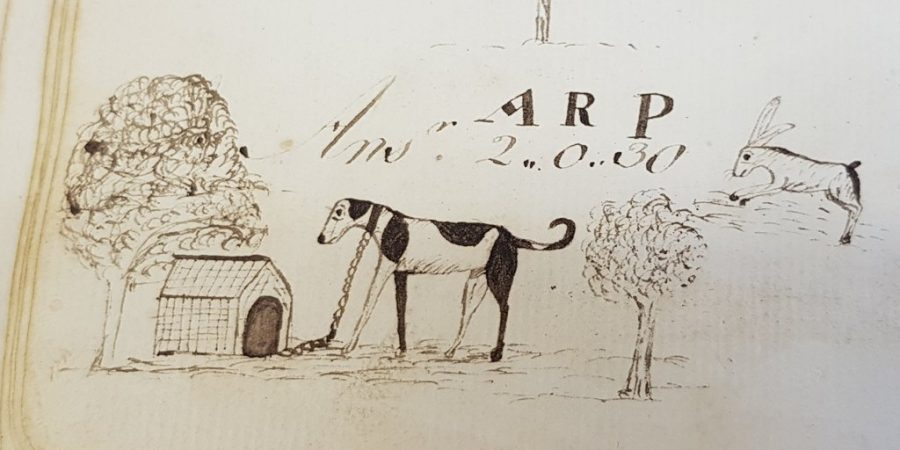 One can almost imagine the listicle: "Rural 18th-Century English Folk: They're Just Like Us!" They think about their pets a lot. They draw when they get bored. They doodle tiny sketches of chickens in pants…Wait what? Yes, a chicken in trousers appears among Richard's doodles, one of the many charming features that landed MERL's story in The Guardian and garnered famous fans like JK Rowling. Like seemingly everything on the internet, the chicken in pants has sparked conspiracy theories, such as "Why do the trousers appear to be solid like Wallace's in The Wrong Trousers?" and "Was Richard Beale acquainted with the town of Hensbroek in the Netherlands?"

These questions, writes Guy Baxter, associate director of archive services at MERL, are only partly tongue-in-cheek. The Dutch town of Hensbroek, does indeed have a coat of arms featuring a chicken in pants that bears a very close resemblance to Richard's drawing, though it is entirely unlikely that Richard ever traveled to the Netherlands. The arms of Hensbroek "are a famous example of 'canting', which uses a pun on a name to inspire the design," notes Baxter. (Hensbroek literally means "hens pants.") The origin of Richard's design is more mysterious. "It is possible that he knew about canting arms," Baxter admits. "Or maybe he just had a vivid imagination."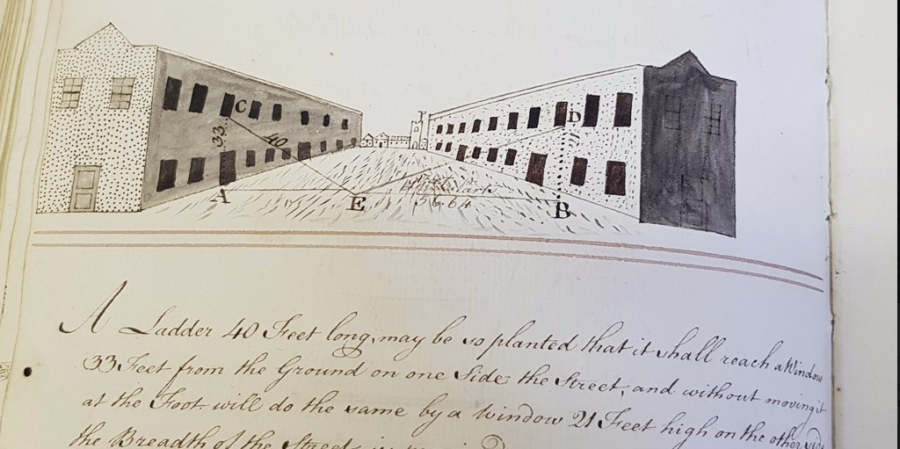 The little story of Richard Beale and his math homework doodles shows us something about our fractured, fragmented world and the anxious, divided lives we seem to lead online, says Ollie Douglas, curator of MERL's object collections: "Social media is awash with highly personalized engagements and commentaries on the world…. You only need to look through the responses to this single Twitter thread (and that fact that a readymade chicken-in-trousers gif was available for us to shamelessly retweet) to see that the messy complexity of our world is still being shared and that we are all still doodlers at heart."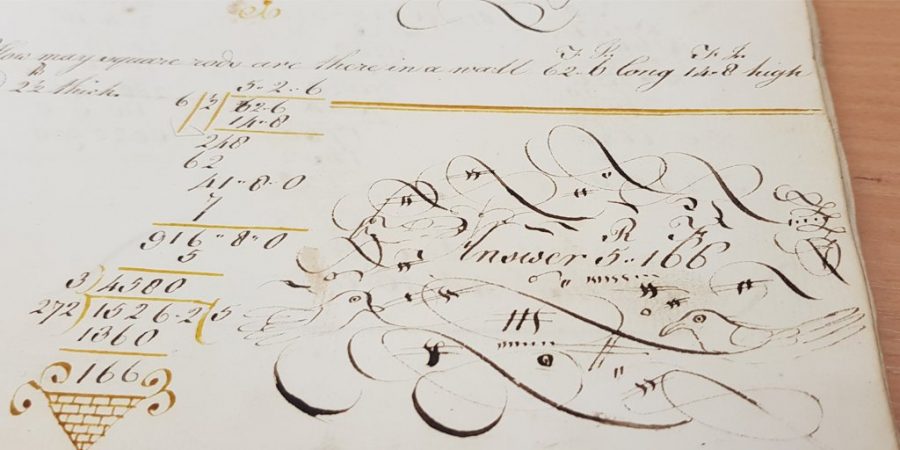 Follow the Museum of English Rural Life for updates to this story.
Related Content:
Fyodor Dostoevsky Draws Elaborate Doodles In His Manuscripts
The Doodles in Leonardo da Vinci's Manuscripts Contain His Groundbreaking Theories on the Laws of Friction, Scientists Discover
Woody Guthrie Creates a Doodle-Filled List of 33 New Year's Resolutions (1943): Beat Fascism, Write a Song a Day, and Keep the Hoping Machine Running
Josh Jones is a writer and musician based in Durham, NC. Follow him at @jdmagness