Many of the works we found—well, nobody knew they were there. Nobody knew any­thing about the artists. … They weren't impor­tant, but rather behold­en to their fathers, moth­ers, and hus­bands. They had no voice.

— Jane For­tune, Founder of Advanc­ing Women Artists (AWA)
The paint­ings, draw­ings, prints, and sculp­tures the late Jane For­tune refers to above were dis­cov­ered in muse­um stor­age spaces through­out Flo­rence.
Many of their female cre­ators were acclaimed dur­ing their life­times. By the time For­tune set about restor­ing their work—and vis­i­bil­i­ty —to the pub­lic view, they were vir­tu­al­ly unknown, even to muse­um staff.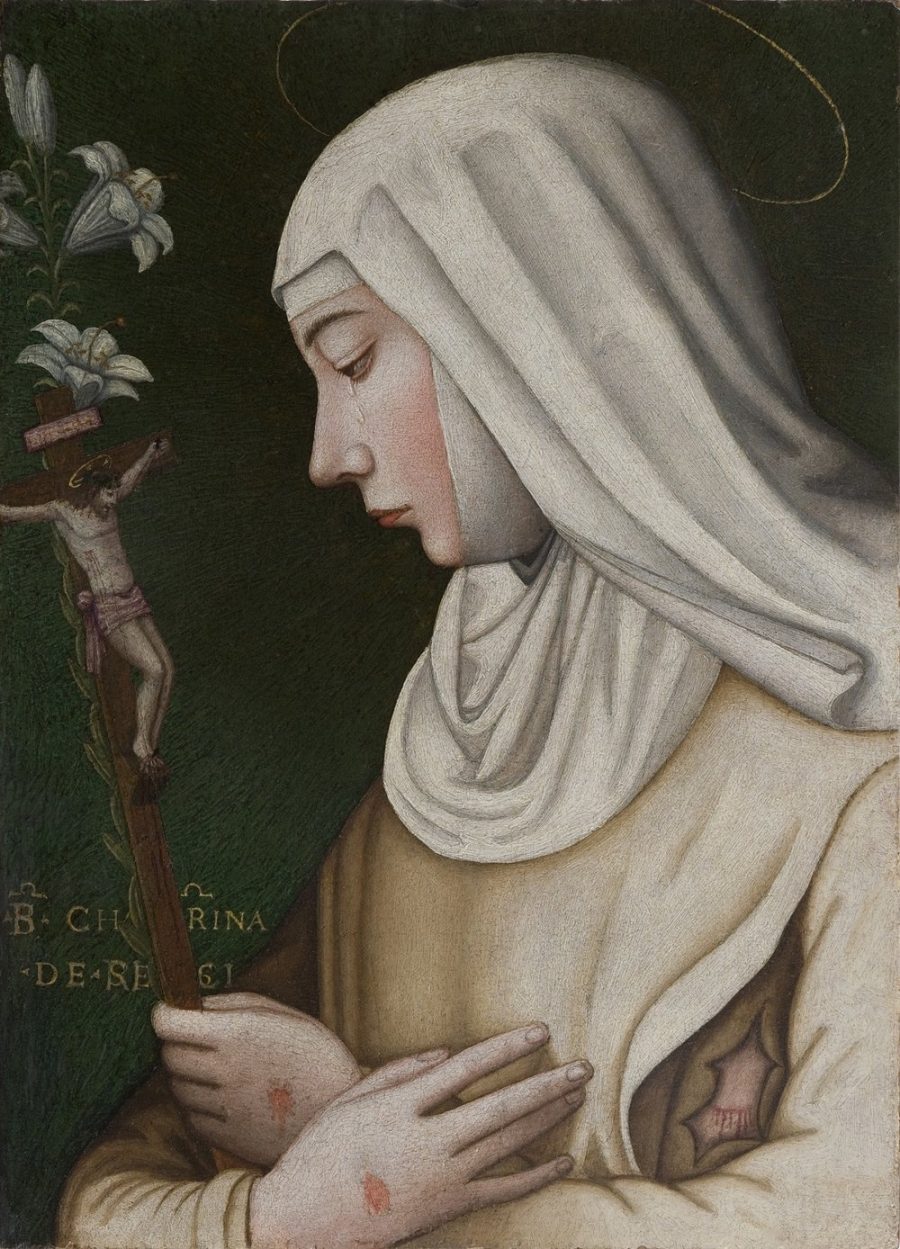 Saint Cather­ine with Lily by Plau­til­la Nel­li
That may change as ear­ly as the fall of 2019, when A Space of Their Own, an illus­trat­ed online data­base of over 600 female artists work­ing in the US and Europe between the 15th and 19th cen­turies, launch­es.
In prepa­ra­tion for their rein­tro­duc­tion, many of the works appear­ing on A Space of Their Own have under­gone exten­sive restora­tion, cour­tesy of Jane For­tune's non­prof­it Advanc­ing Women Artists.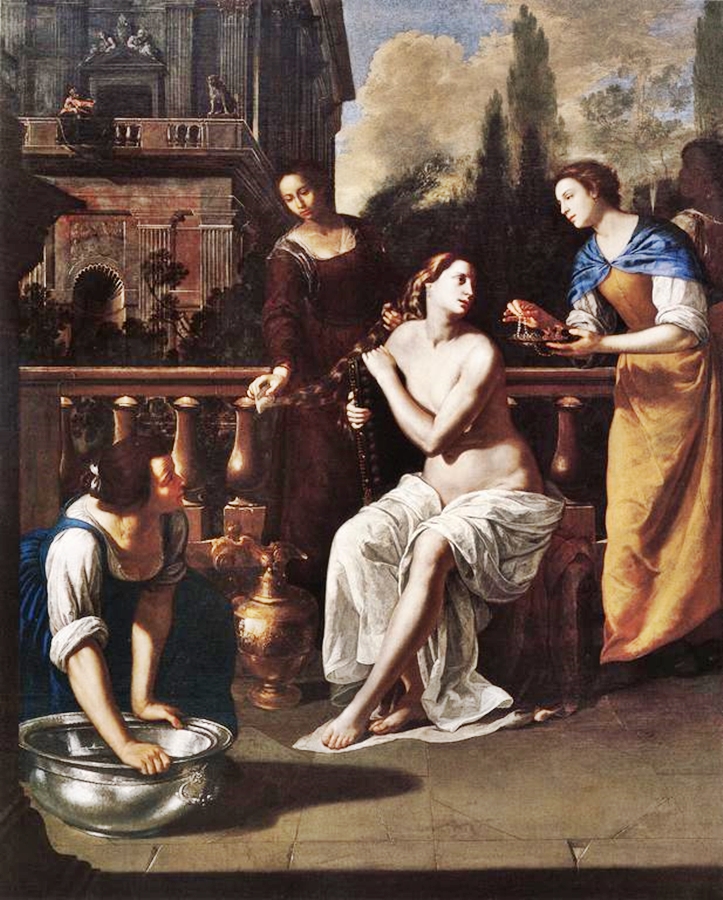 David and Bathshe­ba by Artemisia Gen­tileschi
Inter­est­ing­ly, women make up the major­i­ty of art restor­ers in Flo­rence. This pro­fes­sion­al dom­i­nance can be traced back to the mid-60s, when a cat­a­stroph­ic flood laid waste to mil­lions of the city's art trea­sures. "It was the first time women began wear­ing trousers in Flo­rence," Lin­da Fal­cone, AWA's cur­rent direc­tor told art­net. "Women's lib­er­a­tion in Flo­rence is deeply linked to the art restora­tion effort."
Many of the artists in the data­base were self-taught, barred from seek­ing for­mal train­ing or study­ing anato­my on account of their gen­der. They could not hope to make a liv­ing from their tal­ents when women were for­bid­den from issu­ing invoic­es. And then, of course, there are the demands of mar­riage and moth­er­hood.
Small won­der they have been so under­rep­re­sent­ed in muse­ums and art his­to­ry books.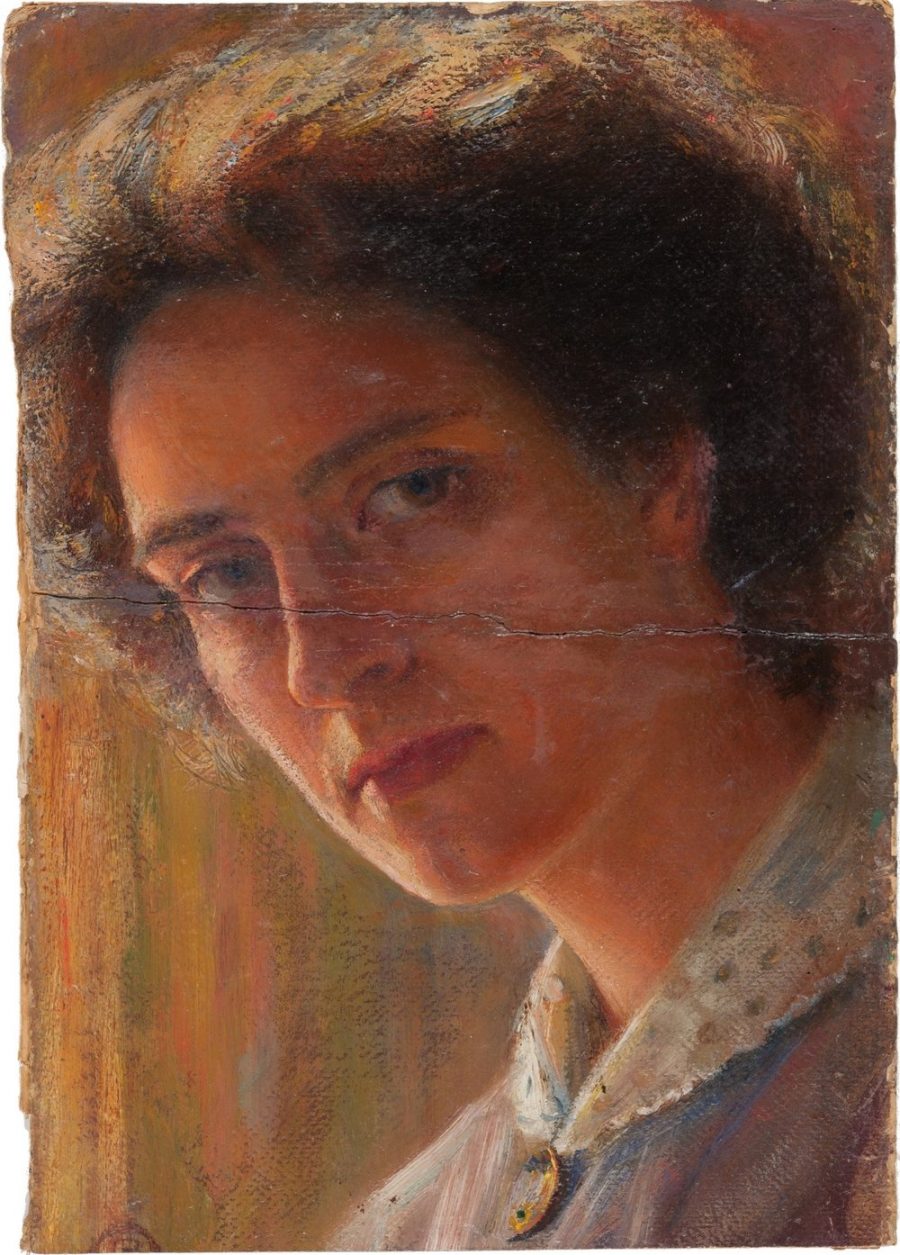 Self-por­trait by Leonet­ta Pier­ac­ci­ni Cec­chi
Peruse a menu of paint­ings in need of restora­tion spon­sor­ship and learn more about the artists on AWA's web­site. Sign up for the newslet­ter for updates in advance of A Space of Their Own's grand open­ing.
via Hyper­al­ler­gic
Relat­ed Con­tent:
The Female Pio­neers of the Bauhaus Art Move­ment: Dis­cov­er Gertrud Arndt, Mar­i­anne Brandt, Anni Albers & Oth­er For­got­ten Inno­va­tors
The Icon­ic Uri­nal & Work of Art, "Foun­tain," Wasn't Cre­at­ed by Mar­cel Duchamp But by the Pio­neer­ing Dada Artist Elsa von Frey­tag-Lor­ing­hoven
The Cre­ativ­i­ty of Female Graf­fi­ti & Street Artists Will Be Cel­e­brat­ed in Street Hero­ines, a New Doc­u­men­tary
Ayun Hal­l­i­day is an author, illus­tra­tor, the­ater mak­er and Chief Pri­ma­tol­o­gist of the East Vil­lage Inky zine. Join her in NYC on Mon­day, Novem­ber 12 for anoth­er month­ly install­ment of her book-based vari­ety show, Necro­mancers of the Pub­lic Domain. Fol­low her @AyunHalliday.