Many of the works we found—well, nobody knew they were there. Nobody knew anything about the artists. … They weren't important, but rather beholden to their fathers, mothers, and husbands. They had no voice.   

– Jane Fortune, Founder of Advancing Women Artists (AWA)
The paintings, drawings, prints, and sculptures the late Jane Fortune refers to above were discovered in museum storage spaces throughout Florence.
Many of their female creators were acclaimed during their lifetimes. By the time Fortune set about restoring their work—and visibility —to the public view, they were virtually unknown, even to museum staff.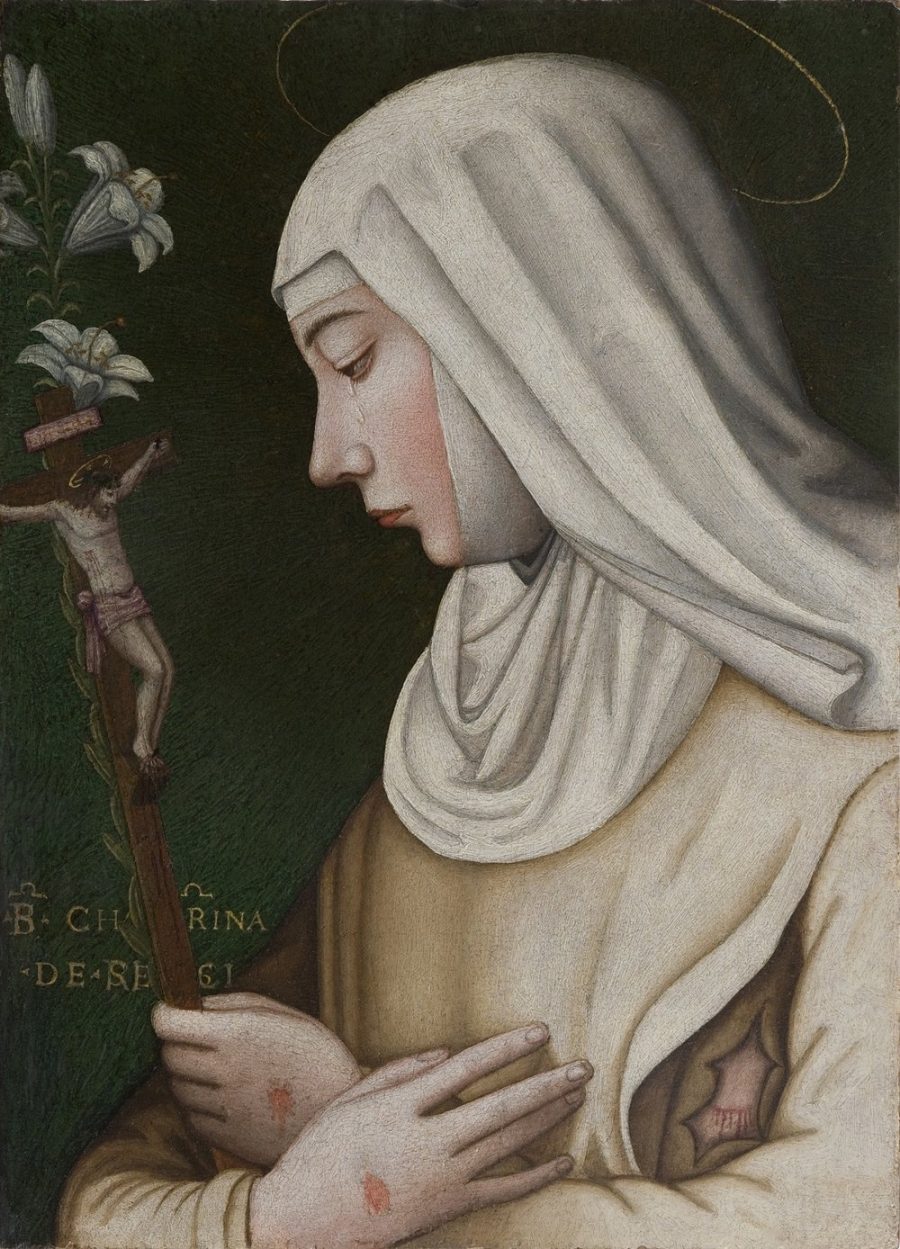 Saint Catherine with Lily by Plautilla Nelli
That may change as early as the fall of 2019, when A Space of Their Own, an illustrated online database of over 600 female artists working in the US and Europe between the 15th and 19th centuries, launches.
In preparation for their reintroduction, many of the works appearing on A Space of Their Own have undergone extensive restoration, courtesy of Jane Fortune's nonprofit Advancing Women Artists.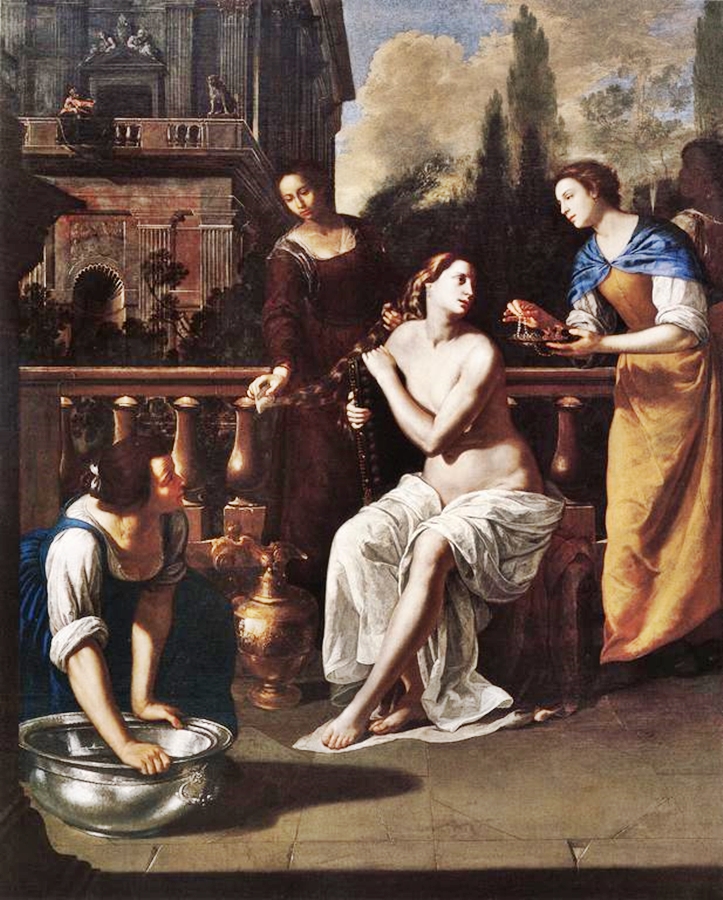 David and Bathsheba by Artemisia Gentileschi
Interestingly, women make up the majority of art restorers in Florence. This professional dominance can be traced back to the mid-60s, when a catastrophic flood laid waste to millions of the city's art treasures. "It was the first time women began wearing trousers in Florence," Linda Falcone, AWA's current director told artnet. "Women's liberation in Florence is deeply linked to the art restoration effort."
Many of the artists in the database were self-taught, barred from seeking formal training or studying anatomy on account of their gender. They could not hope to make a living from their talents when women were forbidden from issuing invoices. And then, of course, there are the demands of marriage and motherhood.
Small wonder they have been so underrepresented in museums and art history books.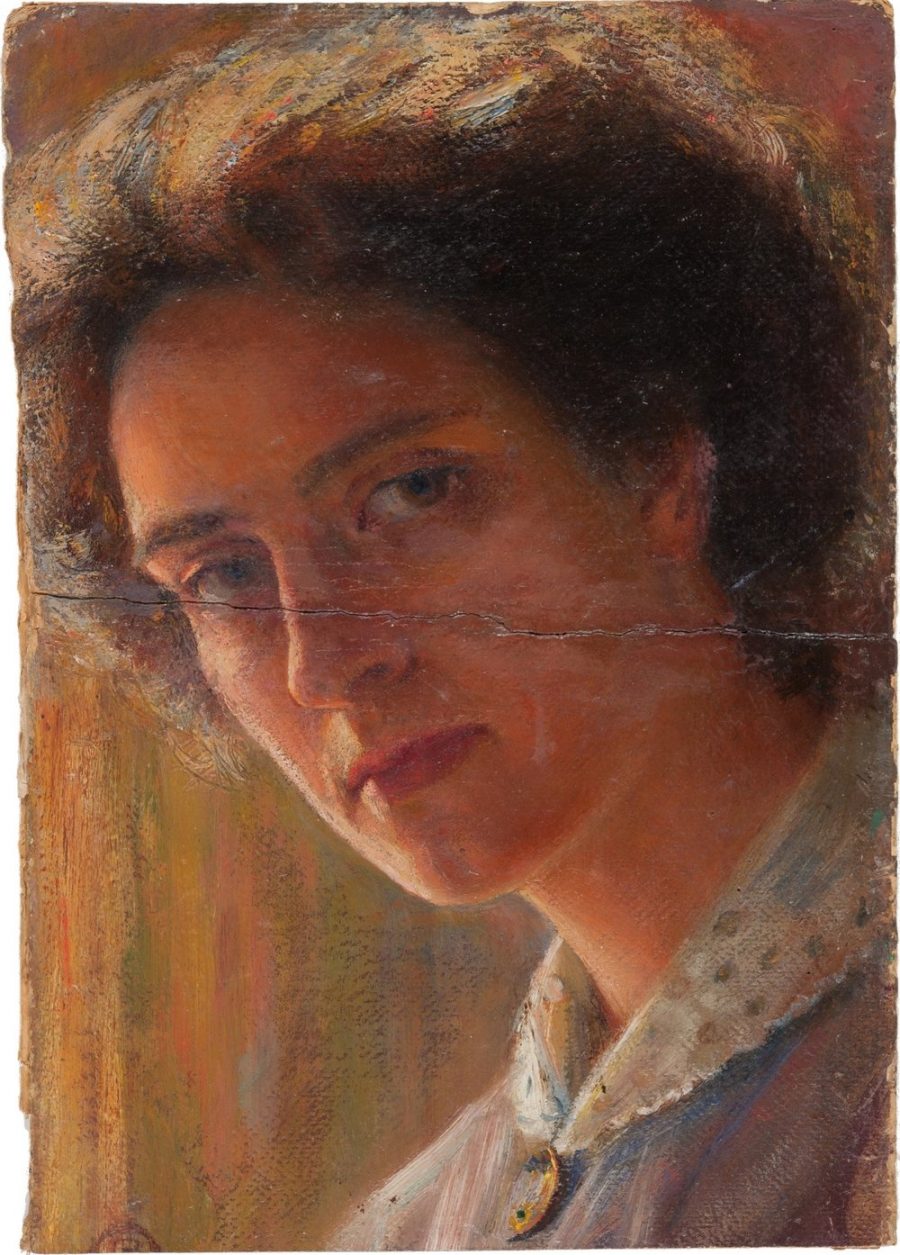 Self-portrait by Leonetta Pieraccini Cecchi
Peruse a menu of paintings in need of restoration sponsorship and learn more about the artists on AWA's website. Sign up for the newsletter for updates in advance of A Space of Their Own's grand opening.
via Hyperallergic
Related Content:
The Female Pioneers of the Bauhaus Art Movement: Discover Gertrud Arndt, Marianne Brandt, Anni Albers & Other Forgotten Innovators
The Iconic Urinal & Work of Art, "Fountain," Wasn't Created by Marcel Duchamp But by the Pioneering Dada Artist Elsa von Freytag-Loringhoven
The Creativity of Female Graffiti & Street Artists Will Be Celebrated in Street Heroines, a New Documentary
Ayun Halliday is an author, illustrator, theater maker and Chief Primatologist of the East Village Inky zine.  Join her in NYC on Monday, November 12 for another monthly installment of her book-based variety show, Necromancers of the Public Domain. Follow her @AyunHalliday.