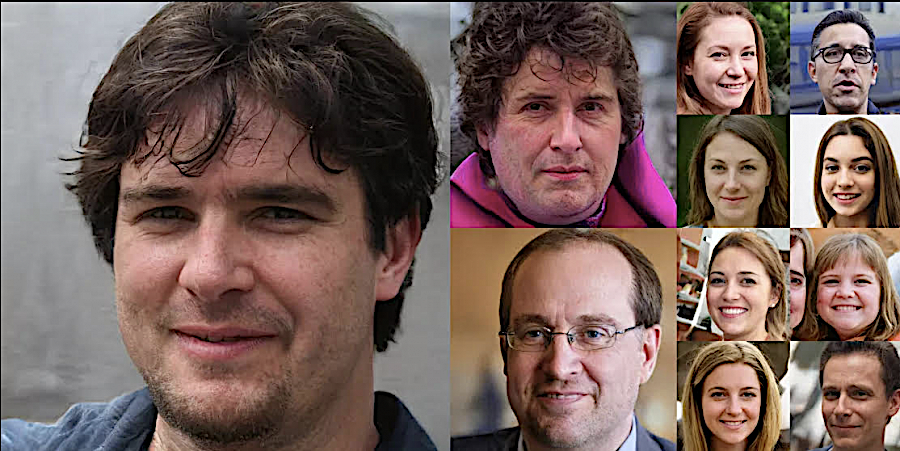 Each day in the 2010s, it seems, brings another startling development in the field of artificial intelligence — a field widely written off not all that long ago as a dead end. But now AI looks just as alive as the people you see in these photographs, despite the fact that none of them have ever lived, and it's questionable whether we can even call the images that depict them "photographs" at all. All of them come, in fact, as products of a state-of-the-art generative adversarial network, a type of artificial intelligence algorithm that pits multiple neural networks against each other in a kind of machine-learning match.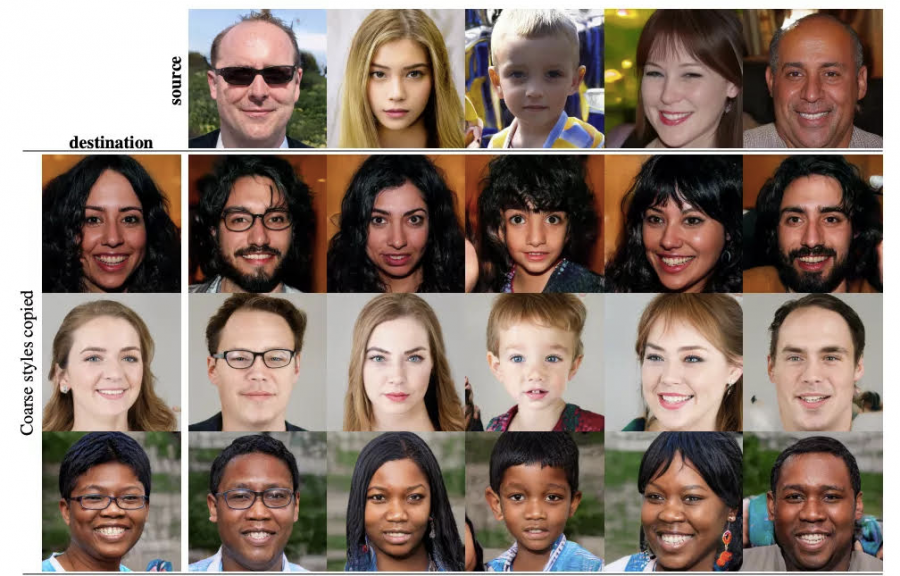 These neural networks have, it seems, competed their way to generating images of fabricated human faces that genuine humans have trouble distinguishing from images of the real deal. Their architecture, described in a paper by the Nvidia researchers who developed it, "leads to an automatically learned, unsupervised separation of high-level attributes (e.g., pose and identity when trained on human faces) and stochastic variation in the generated images (e.g., freckles, hair), and it enables intuitive, scale-specific control of the synthesis." What they've come up with, in other words, has made it not just more possible than ever to create fake faces, but made those faces more customizable than ever as well.
"Of course, the ability to create realistic AI faces raises troubling questions. (Not least of all, how long until stock photo models go out of work?)" writes James Vincent at The Verge. "Experts have been raising the alarm for the past couple of years about how AI fakery might impact society. These tools could be used for misinformation and propaganda and might erode public trust in pictorial evidence, a trend that could damage the justice system as well as politics."

But still, "you can't doctor any image in any way you like with the same fidelity. There are also serious constraints when it comes to expertise and time. It took Nvidia's researchers a week training their model on eight Tesla GPUs to create these faces."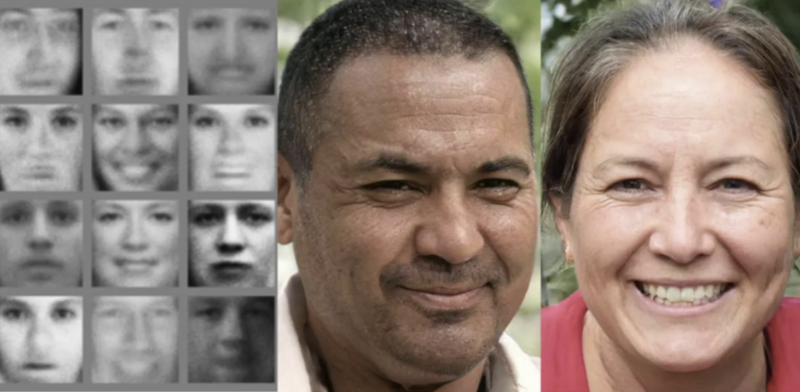 Though "a running battle between AI fakery and image authentication for decades to come" seems inevitable, the current ability of computers to create plausible faces certainly fascinates, especially when compared to their ability just four years ago, the hazy black-and-white fruits of which appear just above. Put that against the grid of faces at the top of the post, which shows how Nvidia's system can combine the features of the faces on one axis with the features on the other, and you'll get a sense of the technological acceleration involved. Such a process could well be used, for example, to give you a sense of what your future children might look like. But how long until it puts convincing visions of moving, speaking, even thinking human beings before our eyes?
via Petapixel
Related Content:
Scientists Create a New Rembrandt Painting, Using a 3D Printer & Data Analysis of Rembrandt's Body of Work
Artificial Intelligence Writes a Piece in the Style of Bach: Can You Tell the Difference Between JS Bach and AI Bach?
Artificial Intelligence Program Tries to Write a Beatles Song: Listen to "Daddy's Car"
Google Launches a Free Course on Artificial Intelligence: Sign Up for Its New "Machine Learning Crash Course"
Google Launches Three New Artificial Intelligence Experiments That Could Be Godsends for Artists, Museums & Designers
Based in Seoul, Colin Marshall writes and broadcasts on cities, language, and culture. His projects include the book The Stateless City: a Walk through 21st-Century Los Angeles and the video series The City in Cinema. Follow him on Twitter at @colinmarshall or on Facebook.