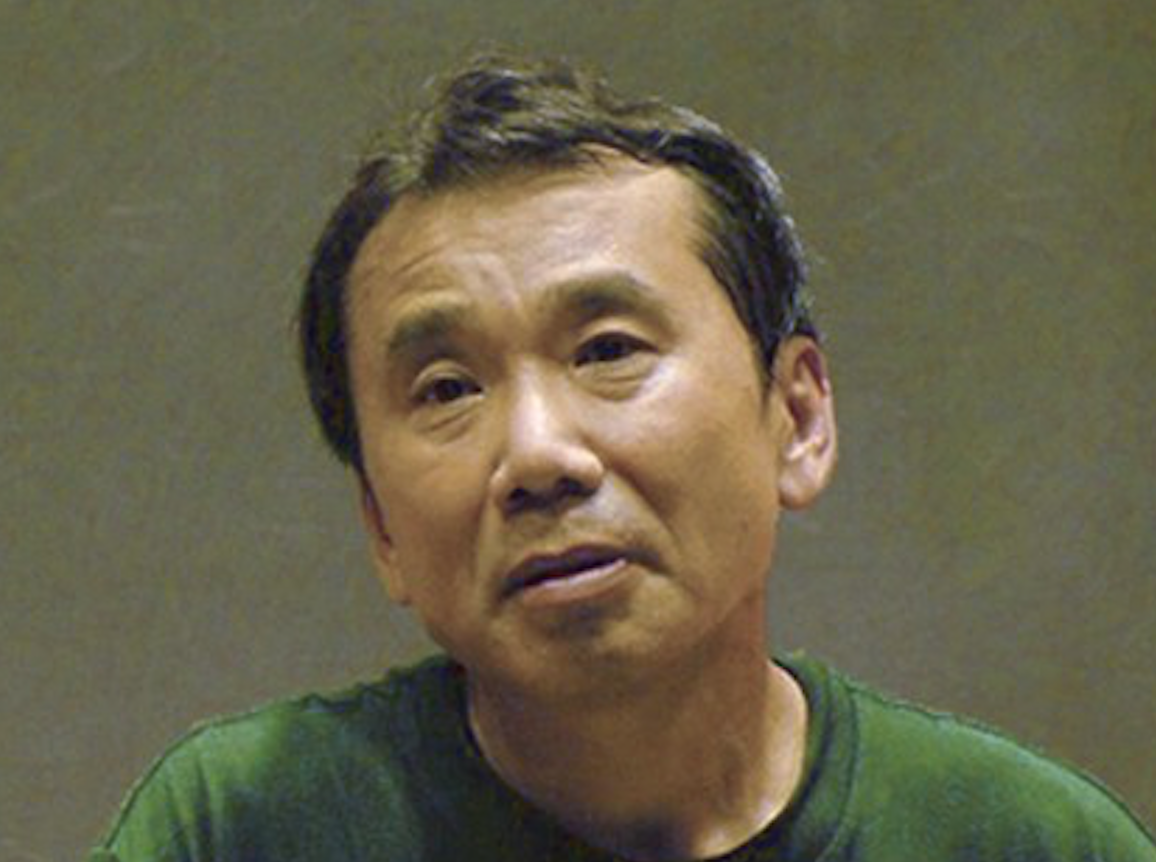 Image by wakarimasita, via Wikimedia Commons
It has become the norm for notable writers to bequeath documents related to their work, and even their personal correspondence, to an institution that promises to maintain it all, in perpetuity, in an archive open to scholars. Often the institution is located at a university to which the writer has some connection, and the case of the Haruki Murakami Library at Tokyo's Waseda University is no exception: Murakami graduated from Waseda in 1975, and a dozen years later used it as a setting in his breakthrough novel Norwegian Wood.
That book's portrayal of Waseda betrays a somewhat dim view of the place, but Murakami looks much more kindly on his alma mater now than he did then: he must, since he plans to entrust it with not just all his papers but his beloved record collection as well. If you wanted to see that collection today, you'd have to visit him at home. "I exchanged my shoes for slippers, and Murakami took me upstairs to his office," writes Sam Anderson, having done just that for a 2011 New York Times Magazine profile of the writer. "This is also, not coincidentally, the home of his vast record collection. (He guesses that he has around 10,000 but says he's too scared to count.)"
Having announced the plans for Waseda's Murakami Library at the end of last year, Murakami can now rest assured that the counting will be left to the archivists. He hopes, he said at a rare press conference, "to create a space that functions as a study where my record collection and books are stored." In his own space now, he explained, he has "a collection of records, audio equipment and some books. The idea is to create an atmosphere like that, not to create a replica of my study." Some of Murakami's stated motivation to establish the library comes out of convictions about the importance of "a place of open international exchanges for literature and culture" and "an alternative place that you can drop by." And some of it, of course, comes out of practicality: "After nearly 40 years of writing, there is hardly any space to put the documents such as manuscripts and related articles, whether at my home or at my office."
"I also have no children to take care of them," Murakami added, "and I didn't want those resources to be scattered and lost when I die." Few of his countless readers around the world can imagine that day coming any time soon, turn 70 though Murakami did last month, but many are no doubt making plans even now for a trip to the Waseda campus to see what shape the Murakami Library takes during the writer's lifetime, especially since he plans to take an active role in what goes on there. "Murakami is also hoping to organize a concert featuring his collection of vinyl records," notes The Vinyl Factory's Gabriela Helfet. Until he does, you can have a listen to the playlists, previously featured here on Open Culture, of 96 songs from his novels and 3,350 from his record collection — but you'll have to recreate the atmosphere of his study yourself for now.
Related Content:
A 3,350-Song Playlist of Music from Haruki Murakami's Personal Record Collection
A 96-Song Playlist of Music in Haruki Murakami's Novels: Miles Davis, Glenn Gould, the Beach Boys & More
A 26-Hour Playlist Featuring Music from Haruki Murakami's Latest Novel, Killing Commendatore
Stream Big Playlists of Music from Haruki Murakami's Personal Vinyl Collection and His Strange Literary Worlds
Haruki Murakami's Passion for Jazz: Discover the Novelist's Jazz Playlist, Jazz Essay & Jazz Bar
Haruki Murakami Became a DJ on a Japanese Radio Station for One Night: Hear the Music He Played for Delighted Listeners
Based in Seoul, Colin Marshall writes and broadcasts on cities, language, and culture. His projects include the book The Stateless City: a Walk through 21st-Century Los Angeles and the video series The City in Cinema. Follow him on Twitter at @colinmarshall or on Facebook.