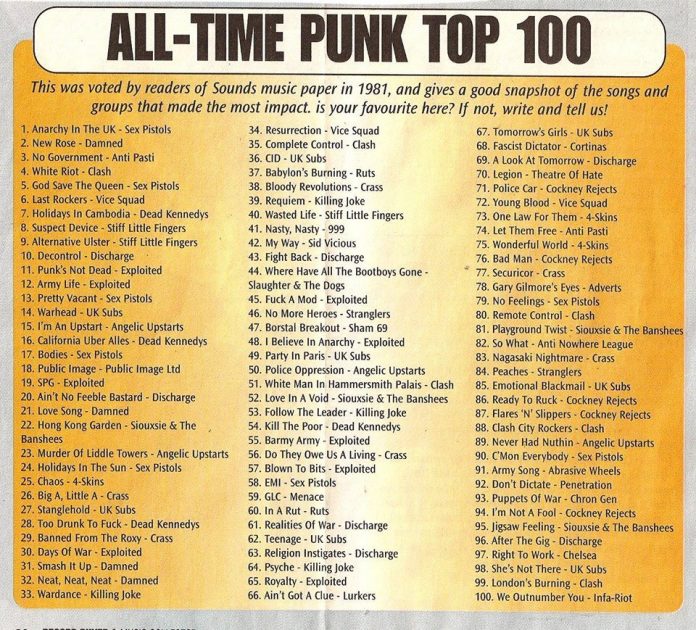 When did punk rock die? Everyone knows it happened sometime in recent history, but few people agree on when. The music still exists, in knowing quotation marks, but its winning combination of unforced abrasiveness and calculated offensiveness seems to have disappeared. Maybe pick a year at random; say, 2010, the year the last great punk songwriter, Jay Reatard, died. It also happens to be the year the last great punk band, OFF!, formed, but they're a supergroup of classic punk musicians.
One could push that date back into any decade and make reasoned arguments. One snarling purist even once wrote that punk died in 1977 when the Clash signed to CBS. Maybe he was on to something. The following year, it was post-punk, with Johnny Rotten, aka Lydon, releasing his post-Sex Pistol's project Public Image Limited's first album, First Issue. Also in 1978, Siouxsie and the Banshees released their debut album, a statement for the spikiness and melodrama of post punk if there ever was one.
By 1981, a year someone might also choose to etch on punk's tombstone, surviving members of post-punk darlings Joy Division had reformed into New Order and released their first album, Movement. Declaring the death of punk sounds like a bummer, but many people found solace in the arms of new wave synthpop and acid house. Still, 1981 didn't care about anyone's punk opinions. A slew of now-classic punk and hardcore albums coexisted with the likes of Gary Numan—Black Flag's Damaged and D.O.A.'s Hardcore '81, classic albums from Crass, The Adicts, Adolescents, T.S.O.L., and, of course, The Exploited's Punk's Not Dead.
The list above (view it in a larger format here), the "All-Time Punk Top 100"—voted on in 1981 by readers of the "music paper" Sounds—contains a handful of songs from Siouxsie and the Banshees and Public Image Limited. Some people might choose to split hairs. The Exploited make many appearances, as do the Sex Pistols, The Clash, UK Subs, Discharge and other British stalwarts. The heavy UK lean is to be expected from readers of the short-lived UK music mag, but the fact that there are no Ramones, no Dead Boys, no Stooges, no Blondie, no Black Flag even… can begin to feel downright insulting.
Maybe punk just looked different on the other side of the pond in 1981. If it looked like the all-time top 100 list, then it sounded like the playlist above (stream it on Spotify here), which collects these 100 best-ofs, or greats, or not so greats, or clearly misguided choices, or whatever. Enjoy it as you furiously correct it with your own picks.
Related Content:
The History of Punk Rock in 200 Tracks: An 11-Hour Playlist Takes You From 1965 to 2016
33 Songs That Document the History of Feminist Punk (1975-2015): A Playlist Curated by Pitchfork
Hear the 50 Best Post-Punk Albums of All Time: A Nostalgia-Inducing Playlist Curated by Paste Magazine
Stream a Playlist of 68 Punk Rock Christmas Songs: The Ramones, The Damned, Bad Religion & More
Josh Jones is a writer and musician based in Durham, NC. Follow him at @jdmagness