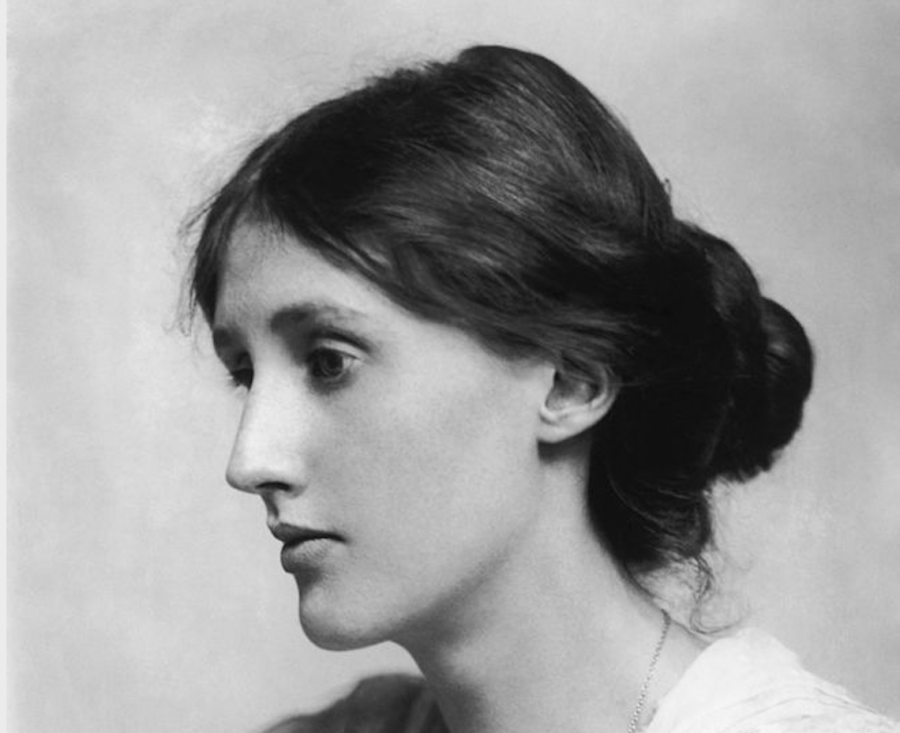 Celebrity Twitter can be fun… sometimes…. Tabloids still have mass appeal, albeit mainly on the web. But for those who want to see the introverted and bookish caught off-guard and off the cuff, times are a little tough. Writers can more easily control their image than actors or pop stars, naturally. Most aren't nearly as recognizable and subject to constant pop culture surveillance. Literary scandals rarely go beyond plagiarism or politics. Sometimes one might wish—as in the days of mean drunks like Norman Mailer, Ernest Hemingway, or Hunter S. Thompson—for a good old-fashioned literary brawl….
Or maybe not. After all, there's that thing about pens and swords. The sharpest weapons, the tools that cut the deepest, are wielded by wit, whether it's the flashing of rhetorical steel or the fine needling of elevated pettiness. No clumsy violence can stand up to the literary put-downs we find in the correspondence of, say Flannery O'Connor—who wrote that Ayn Rand "makes Mickey Spillane look like Dostoevsky"—or Virginia Woolf, who found Joyce "a bore… ultimately nauseating. When one can have cooked flesh, why have the raw?"
This is wonderfully nasty stuff: gut-level low blows from the high road of a well-turned phrase. If it's the kind of thing you enjoy, you'll love the "bitchy literary burn book," reports Vox, "featuring the unvarnished opinions of Virginia Woof, Margaret Kennedy, and others" which has recently come to light. A collection of answers to 39-questions, "its yellow and curling title page" announces it as "'Really and Truly: A Book of Literary Confessions," notes William Mackesy, grandson and literary executor of novelist Kennedy.
It was passed around and filled in by hand by a group of ten writers total, also including Rose Macaulay, Rebecca West, Hilaire Belloc, and Stella Benson, between 1923 and 1927. "Each contribution was sealed up," Mackesy writes, "presumably to await a distant thriller-opening, which gave safe space for barbs and jokes at contemporaries' expense." With their similarities to our own quick-take cultural products, the questionnaires are sure to be a hit on the internet.
These secret literary confessions get prickly, thanks to "waspish" questions like "the most overrated English writer living" and "a deceased writer whose character you most dislike." Unsurprisingly, Woolf's answers are some of the sharpest. In answer to the latter question, she wrote "I like all dead men of letters." As for the living, one unnamed respondent "called T.S. Eliot the worst living English poet as well as the worst living literary critic."
Rebecca West dismissed the whole thing as "silly… it's like being asked to select the best sunset." Nonetheless, in answer to a question about which writer would still be read in 25 years, she simply answered, "me." Belloc did the same. Kennedy called Woolf the most overrated writer (but greatest living critic), Woolf and West named Belloc most overrated. Joyce appears more than once in that category, as does D.H. Lawrence.
It's all great fun, but maybe the "bitchy" headline oversells this aspect a little and undersells the less sensational but more informative parts of the exercise. For instance, all of the writers except one (with one write-in for "I don't know") cast the same vote for greatest literary genius (spoiler: it's Shakespeare). They revered James Boswell, Thomas Hardy, Max Beerbohm, Plato, Jane Austen, Homer, Catullus. They ignored many others. "There is no mention anywhere," Mackesy points out, "of Virgil or Donne, and only one of Chaucer, Dickens, George Eliot and Henry James."
No matter how forward-looking some of their work turned out to be, they were writers of their time, with typical attitudes, beliefs, and opinions when it came to literature. That said, the casual narcissism and snark some of the questions elicit are timeless qualities. Learn more about the book, including its like origins and mysterious provenance, from Mackesy at the Independent.
Related Content:
Marcel Proust Fills Out a Questionnaire in 1890: The Manuscript of the 'Proust Questionnaire'
Flannery O'Connor Renders Her Verdict on Ayn Rand's Fiction: It's As "Low As You Can Get"
Virginia Woolf on James Joyce's Ulysses, "Never Did Any Book So Bore Me." Shen Then Quit at Page 200
Josh Jones is a writer and musician based in Durham, NC. Follow him at @jdmagness