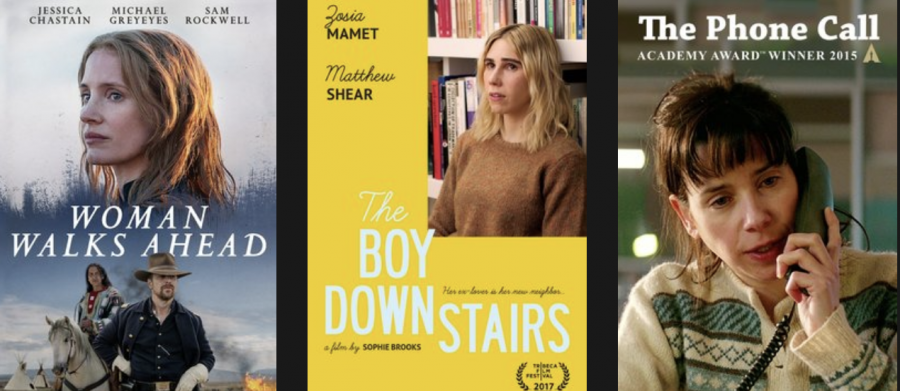 FYI: The Tribeca Film Festival is getting underway today. And to mark the occasion, Kanopy is showcasing a lineup of 200 titles from past festivals and letting you stream them free online. Kanopy writes:
Kanopy's selection of Tribeca Film Festival titles includes recent festival favorites The Lovers, starring Debra Winger (An Officer and a Gentleman) & Tracy Letts (Who's Afraid of Virginia Woolf?), and Back Roads starring Alex Pettyfer (Stormbreaker) and  Jennifer Morrison (House). A selection of dynamic documentaries such as Dior and I and Planet of Snail is available alongside films with unforgettable female performances including Woman Walks Ahead, starring Jessica Chastain (Zero Dark Thirty) and Oscar-award winning short film The Phone Call, starring Sally Hawkins (The Shape of Water). Several Tribeca-winning films including the 2015 Best Director winner About Elly and the 2017 Audience Award for Best Narrative Film, The Divine Order are also available.
You can find a complete list of Tribeca films here. As you may know, Kanopy offers a large collection of award-winning films and documentaries that are free to members of participating libraries. To see if your library is a participating member, visit this page on the Kanopy website.
Beyond the 200 films featured in the Tribeca collection, there are currently 30,000 films on the Kanopy service. Enjoy the shows.
If you would like to sign up for Open Culture's free email newsletter, please find it here.
If you would like to support the mission of Open Culture, consider making a donation to our site. It's hard to rely 100% on ads, and your contributions will help us continue providing the best free cultural and educational materials to learners everywhere. You can contribute through PayPal, Patreon, Venmo (@openculture) and Crypto. Thanks!