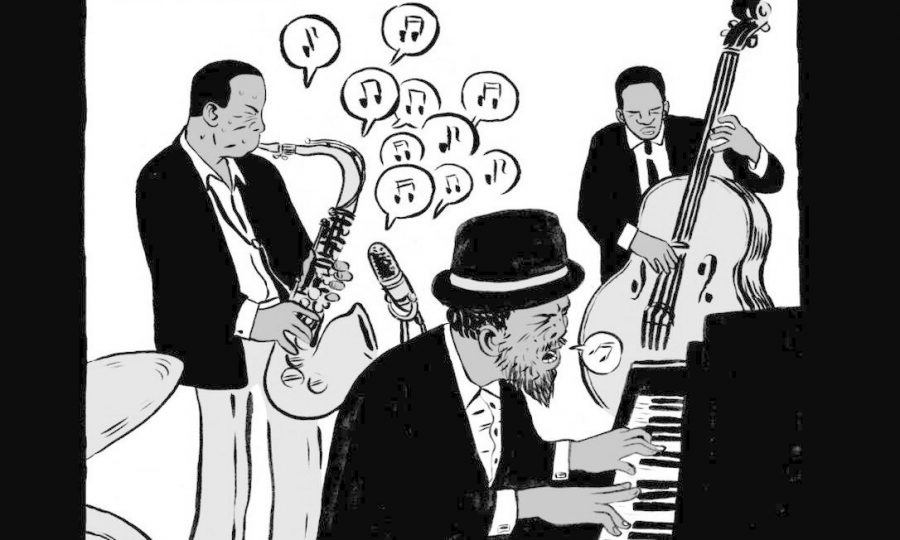 How do you tell the stories of larger-than-life cultural figures—of people whose histories intersect with pivotal moments in American history, whose careers set new standards for excellence—without oversimplifying and risking caricature? With comic art, of course. Graphic novels have long proven themselves worthy vehicles for biography. Something about the bold strokes of the illustrations, the dialogue in word bubble form, and the panel style of storytelling makes for a particularly vivid encounter with history.
Artist Paolo Parisi has capitalized on this kismet of form and content in three biographical graphic novels now, one of which—the story of Jean-Michel Basquiat's rise to fame and fortune—we highlighted just a couple days ago.
Parisi's earlier efforts took on no less iconic figures than John Coltrane and Billie Holiday in Coltrane and Blues for Lady Day: The Story of Billie Holiday. The Italian artist has demonstrated a passion for American music, especially jazz, in his career as an illustrator. As a writer, he also displays a talent for restraint, largely letting the images tell the story.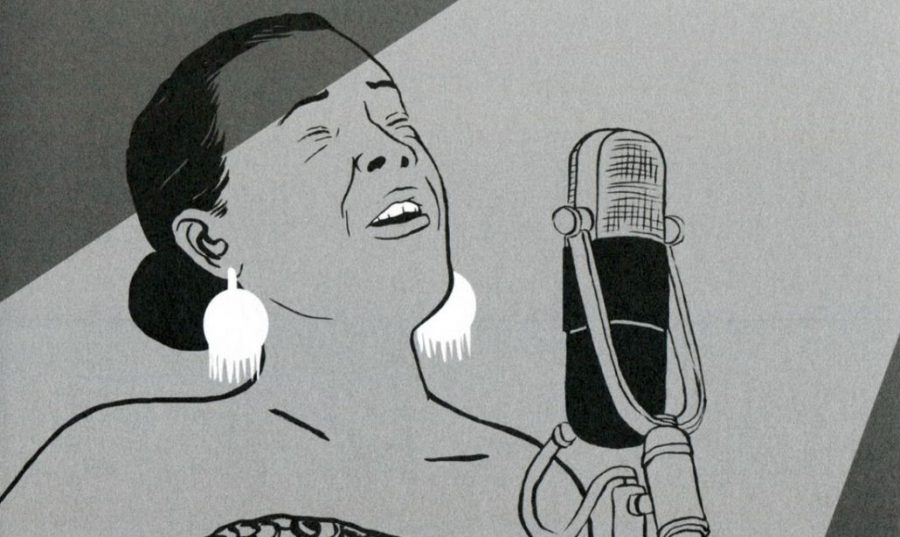 As in Basquiat, these images are both drawn from famous photographs and from imaginative reconstructions of what it might have been like, sitting in on recording sessions, in the clubs, and in the heated conversations. Parisi may inevitably view his subjects through an outsider's lens—he may romanticize them at times and may elide important, but hard to visualize, details, as is the nature of the form.
But he excels at making these two musical giants approachable, telling their stories in broad strokes so that those who haven't read the dense, heavily-footnoted tomes about them can develop appreciation and empathy for their art and too-short lives. It is a sad irony that those who burn bright and die young leave behind the most compelling material for those who tell their stories.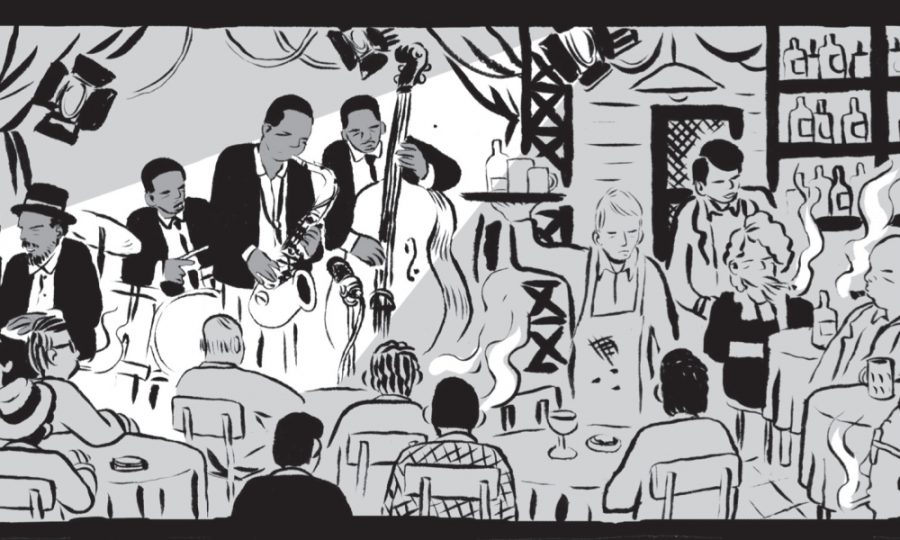 Parisi seems drawn to such tragic figures, or perhaps the form itself requires high-contrast highs and lows. "How could a graphic treatment provide anything other than the sketchiest of details?" asks Coltrane reviewer William Rycroft Tring. "Perhaps by choosing the right subject." In Coltrane and Holiday, Parisi has two subjects whose lives were inherently dramatic, full of major triumphs and tragedies.
Above all is the music. Graphic novels may not be substitutes for a "proper biography," as Tring writes, but they are excellent supplements for getting to know the artists as you listen to Lady Sings the Blues or A Love Supreme, whether for the first time or the millionth.
You can pick up copies of Coltrane and Blues for Lady Day: The Story of Billie Holiday online.
Related Content:
The Story of Jean-Michel Basquiat's Rise in the 1980s Art World Gets Told in a New Graphic Novel
An Animated John Coltrane Explains His True Reason for Being: "I Want to Be a Force for Real Good"
How "America's First Drug Czar" Waged War Against Billie Holiday and Other Jazz Legends
Josh Jones is a writer and musician based in Durham, NC. Follow him at @jdmagness