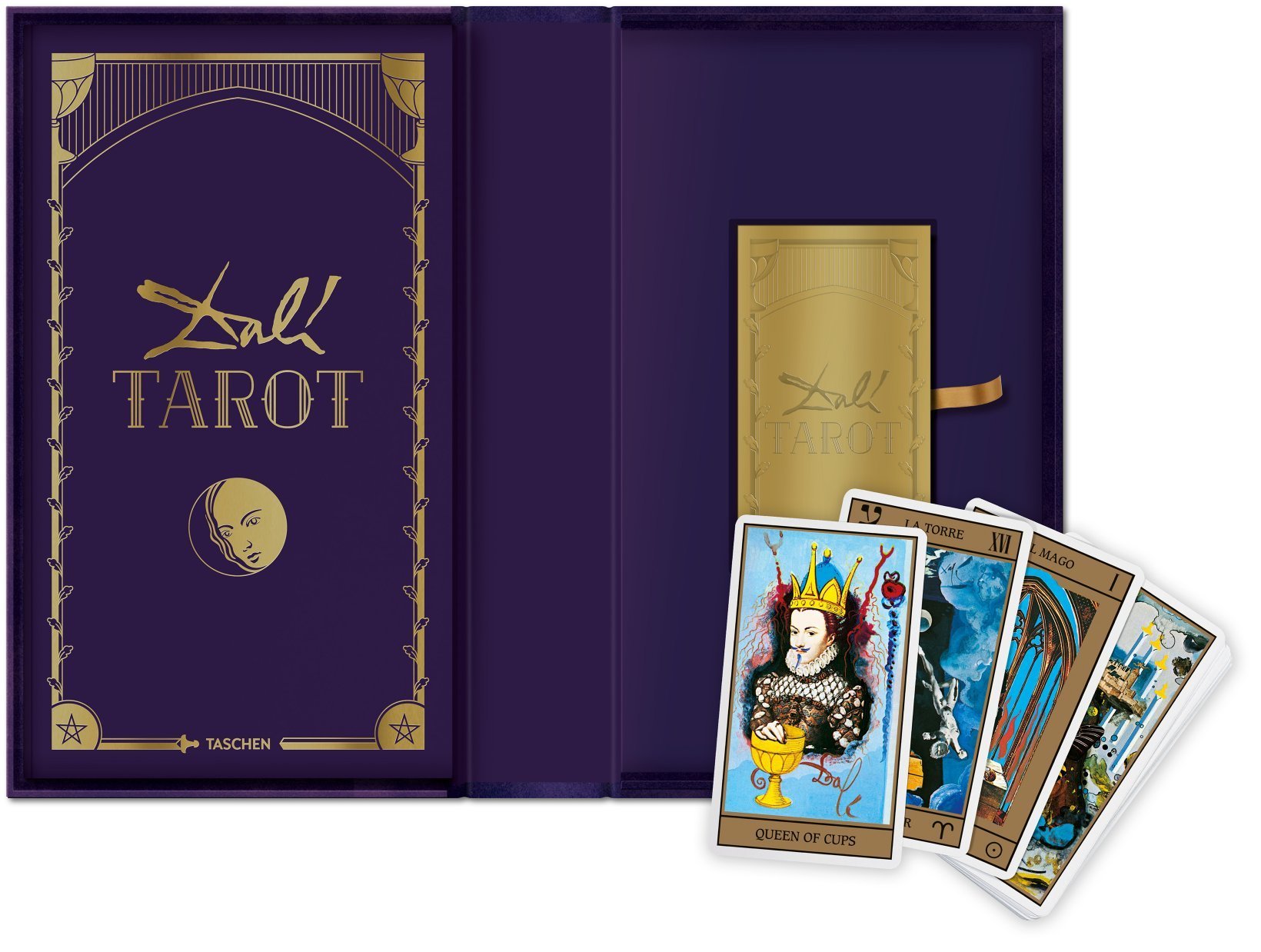 Tarot began as a card game and became a tool of occult divination. In that form, with its usually elaborate illustrations, the tarot deck found a major cultural role as an art object: here on Open Culture we've featured decks either designed or inspired by the likes of Aleister Crowley, H.R. Giger, Philip K. Dick, and Salvador Dalí. That last, whose limited edition was published in 1984, has proven to be enough of an object of desire to gain the attention of Taschen, the publisher of visually (and often, in terms of dimensions and weight, physically) intensive photo and art books. Next month they're bringing out a new edition of Dalí's tarot deck, boxed with a companion book by tarot scholar Johannes Fiebig.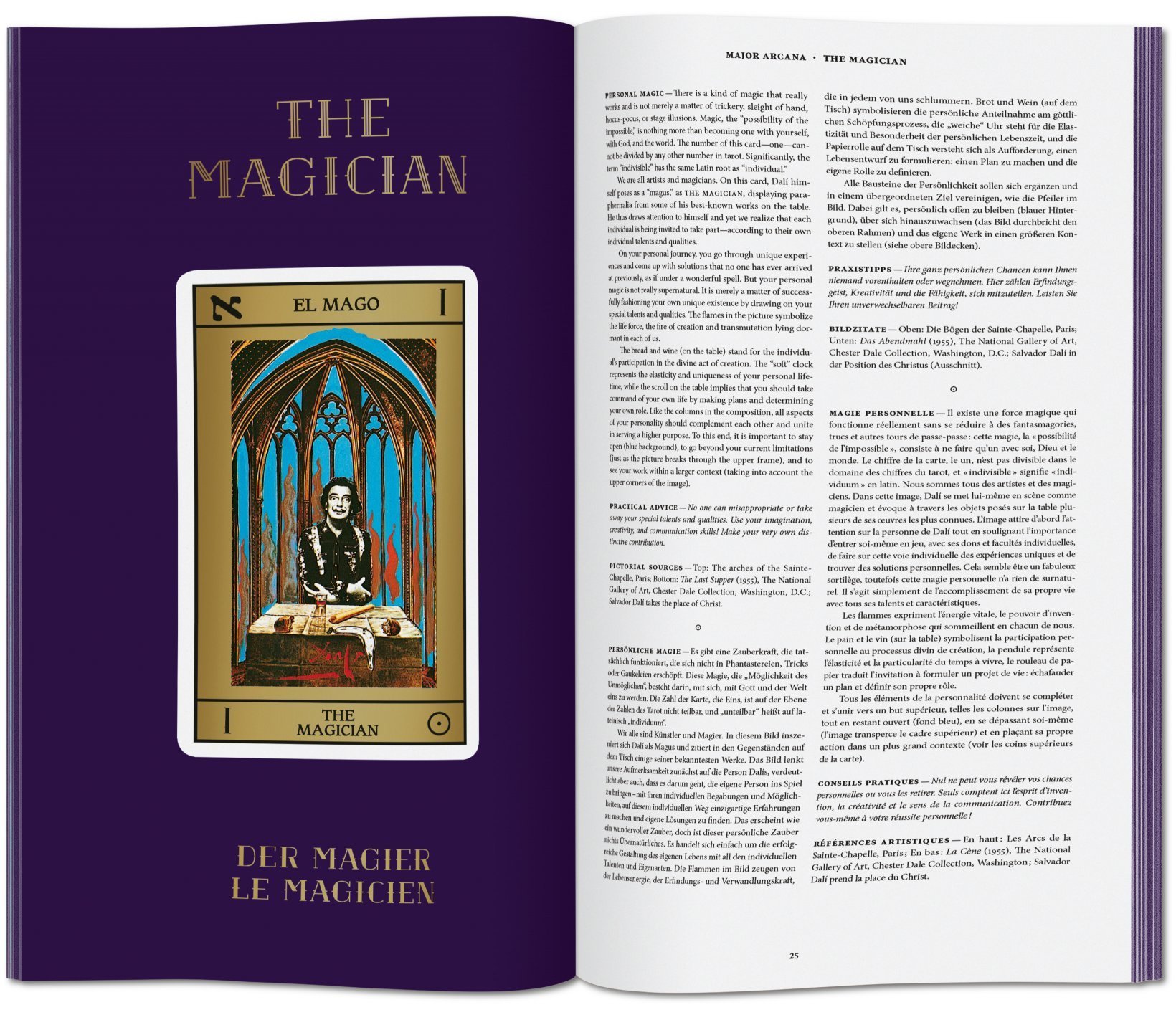 "Legend has it that when preparing props for the James Bond film Live and Let Die, producer Albert Broccoli commissioned Surrealist maestro Salvador Dalí to create a custom deck of tarot cards," says Taschen's description of the product. (Bond fans will remember Jane Seymour as Solitaire, the tarot reader whom Roger Moore fatefully encounters early in the picture.)
Even though Dalí and Broccoli ultimately couldn't come to an agreement — not least over the amount of money upon which the artist insisted — Dalí decided to see the work through to completion on his own.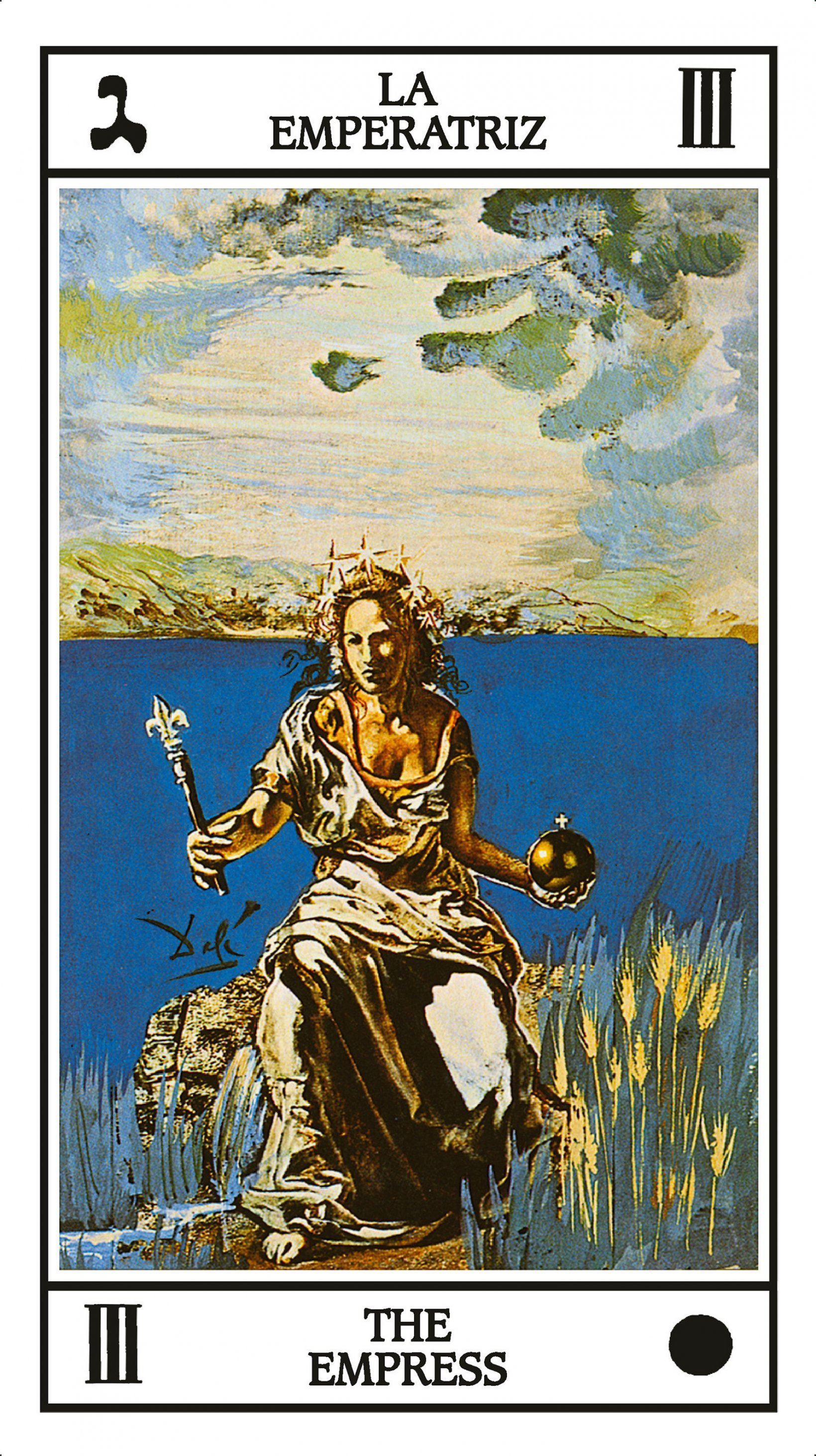 As Josh Jones noted when we previously featured Dalí's tarot, the early 1970s was an auspicious time for such a project: "The occult interests of the 60s counterculture were mainstreamed in the 70s thanks to books like Stuart Kaplan's Tarot Cards for Fun and Fortune Telling," and Dalí had successfully tapped the mystical zeitgeist not long before with his illustrations for a 1969 edition of Alice's Adventures in Wonderland. Drawing from all the Western art that came before his own, Dalí created a tarot deck that Taschen can now pitch as a "surreal kaleidoscope of European art history," a kind of psychedelic course in Western civilization presented across 78 cards. Dalí also worked himself in, making an appearance as the Magician and the King of Pentacles, and including his wife Gala — whose interest in mysticism surely encouraged her husband's own enthusiasm for the project — as the Empress.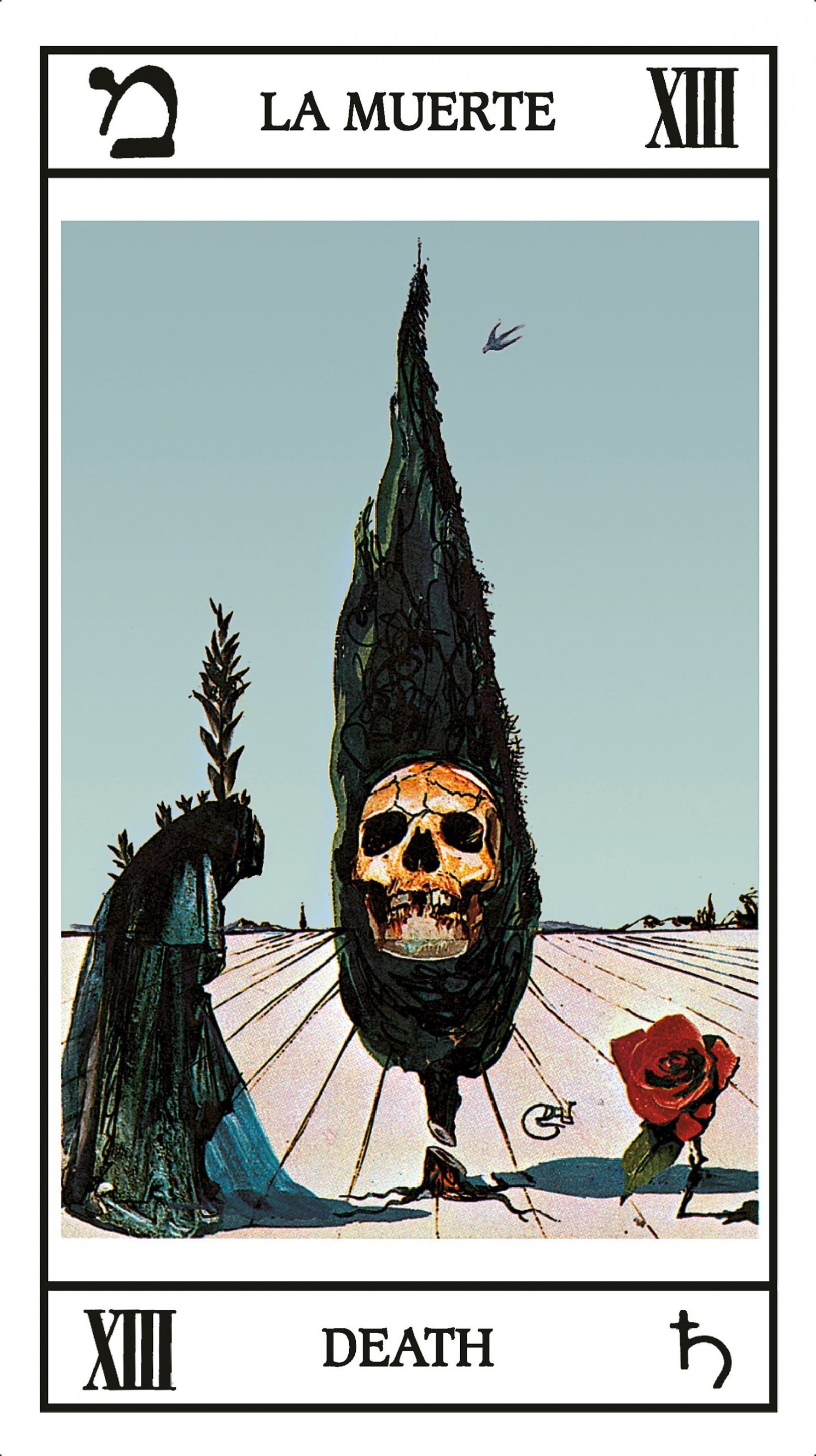 Anyone who has had an interest in Dalí's work (and a lack of willingness to pay premium prices for those first editions) will find themselves intrigued by Taschen's Dalí Tarot. Those unfamiliar with the rules of the tarot can rest assured that the companion book, in addition to providing stories about the deck's conception, also includes Fiebig's explanations of the meanings of the cards as well as how to perform readings with them. Perceived correctly, so enthusiasts say, the cards of the tarot open a window onto an alternate perception of reality — a similarity with Dalí's art hardly lost on the artist himself. Order a copy (set to be released on November 15) here.
Related Content:
The Tarot Card Deck Designed by Salvador Dalí
Salvador Dalí's Illustrations for The Bible (1963)
Salvador Dalí's 1973 Cookbook Gets Reissued: Surrealist Art Meets Haute Cuisine
Salvador Dalí's Avant-Garde Christmas Cards
Take a Close Look at Basquiat's Revolutionary Art in a New 500-Page, 14-Pound, Large Format Book by TASCHEN
Andy Warhol's Seven Hand-Illustrated Books: Charming, Little-Known, and Now Available to the World (1952-1959)
Based in Seoul, Colin Marshall writes and broadcasts on cities, language, and culture. His projects include the book The Stateless City: a Walk through 21st-Century Los Angeles and the video series The City in Cinema. Follow him on Twitter at @colinmarshall or on Facebook.