Since humanity has had music, we've also had bad music. And bad music can come from only one source: bad musicians. Despite such personal technologies of relatively recent invention as noise-canceling headphones, bad music remains nigh unavoidable in the modern world, issuing as it constantly does from the sound systems installed in grocery stores, gyms, passing automobiles, and so on. And against the bad musicians responsible we have less recourse than ever, or at least less than medieval Europeans did, as shown by the Ripley's Believe It or Not video above on the "shame flute," a non-musical instrument used to punish crimes against the art.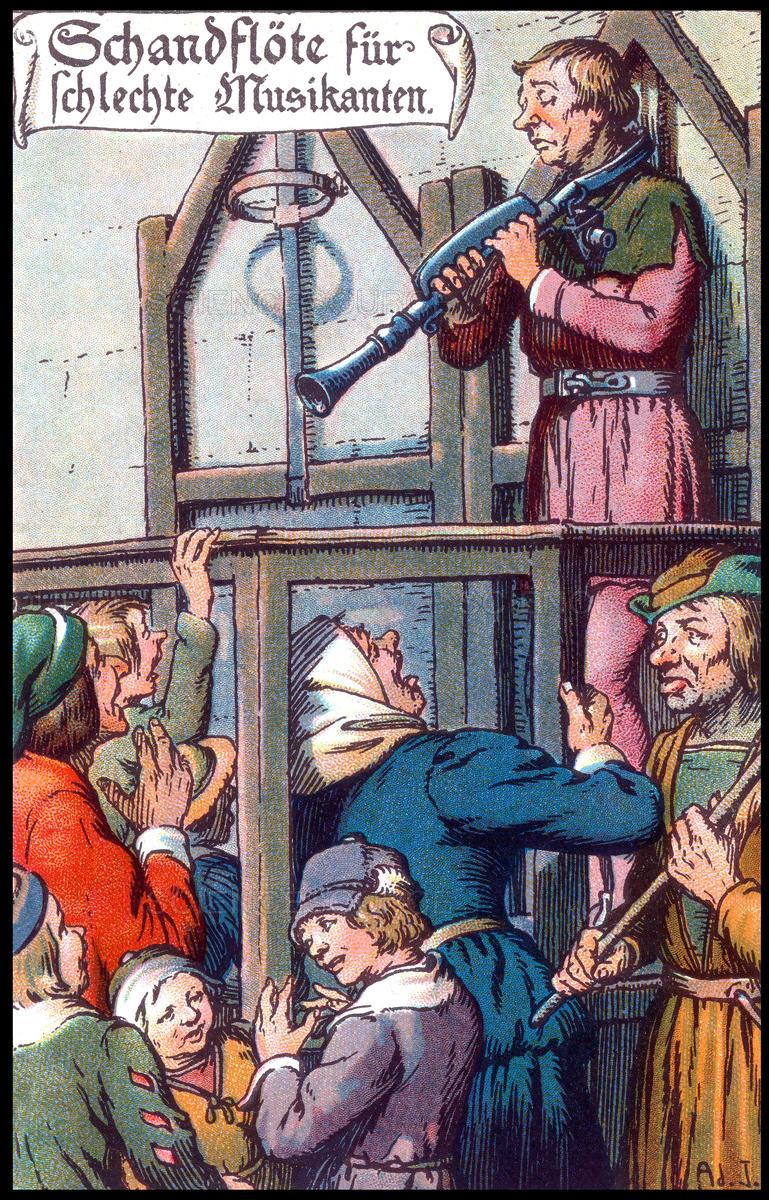 "The contraption, which is essentially a heavy iron flute – although you probably wouldn't want play it – was shackled to the musician's neck," writes Maddy Shaw Roberts at Classic FM. "The musician's fingers were then clamped to the keys, to give the impression they were playing the instrument. Finally, just to further their humiliation, they were forced to wear the flute while being paraded around town, so the public could throw rotten food and vegetables at them." Surely the mere prospect of such a fate made many music-minded children of the olden days think twice about slacking on their practice sessions.
The sight of this flute of shame, which you can take in at either the equally stimulating-sounding Medieval Crime Museum in Rothenburg or the Torture Museum in Amsterdam, would get any of us moderns thinking about considering which musicians of our own day deserve to be shackled to it. The Guardian's Dave Simpson suggests, among others, "all bands with silly names," "any musician called Sir who is over 60," and "anyone who has ever appeared on The X Factor, ever." In this day and age they would all probably complain of cruel and unusual punishment, but as music-related torture devices go, the shame flute certainly seems preferable to ancient Greece's "brazen bull."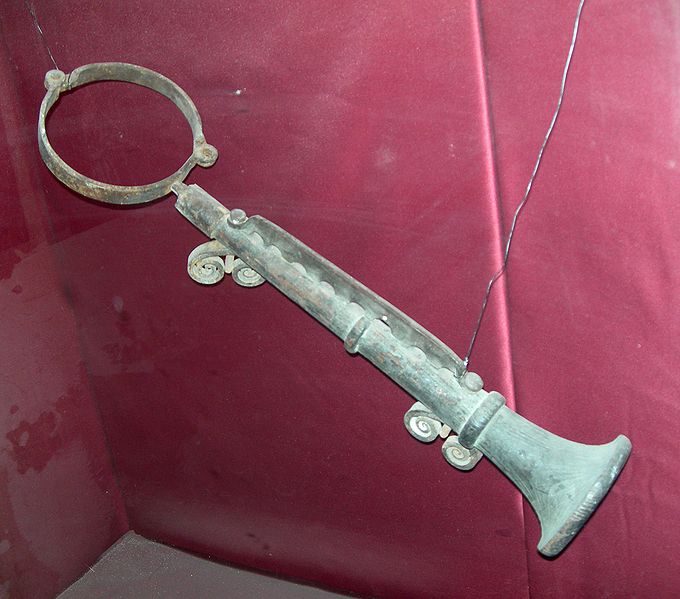 Though still a little-known historical artifact, the shame flute has regained some cultural currency in recent years. It even inspired the name of a Finnish rock group, Flute of Shame. As the band members put it in an interview with Vice's Josh Schneider, "We were having a night out in Amsterdam and found ourselves in a torture museum whilst looking for the Banana Bar," a well-known spot in the city's red-light district. "We saw the device and the rest is history." Of course, any rock group that names itself after a torture device will draw comparisons to Iron Maiden, and journalistic diligence compels Schneider to ask Flute of Shame which band would win in a shredding contest. "Probably Iron Maiden," the Finns respond, "but are they happy?"
via Classic FM
Related Content:
The Musical Instruments in Hieronymus Bosch's The Garden of Earthly Delights Get Brought to Life, and It Turns Out That They Sound "Painful" and "Horrible"
Meet the Hurdy Gurdy, the Hand-Cranked Medieval Instrument with 80 Moving Parts
Nick Cave Narrates an Animated Film about the Cat Piano, the Twisted 18th Century Musical Instrument Designed to Treat Mental Illness
Discover the "Brazen Bull," the Ancient Greek Torture Machine That Doubled as a Musical Instrument
Hear the World's Oldest Instrument, the "Neanderthal Flute," Dating Back Over 43,000 Years
Based in Seoul, Colin Marshall writes and broadcasts on cities, language, and culture. His projects include the book The Stateless City: a Walk through 21st-Century Los Angeles and the video series The City in Cinema. Follow him on Twitter at @colinmarshall or on Facebook.