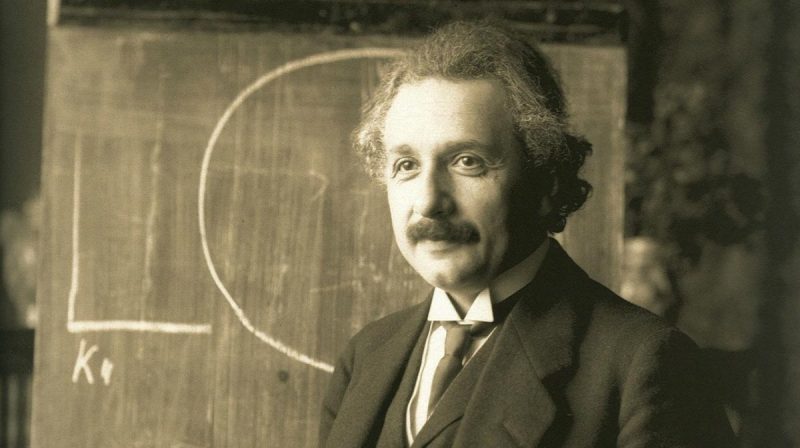 Two pieces of read­ing advice I've car­ried through­out my life came from two ear­ly favorite writ­ers, Her­man Melville and C.S. Lewis. In one of the myr­i­ad pearls he toss­es out as asides in his prose, Melville asks in Moby Dick, "why read wide­ly when you can read deeply?" Why spread our minds thin? Rather than ago­nize over what we don't know, we can dig into the rel­a­tive­ly few things we do until we've mas­tered them, then move on to the next thing.
Melville's coun­sel may not suit every tem­pera­ment, depend­ing on whether one is a fox or a hedge­hog (or an Ahab). But Lewis' advice might just be indis­pens­able for devel­op­ing an out­look as broad-mind­ed as it is deep. "It is a good rule," he wrote, "after read­ing a new book, nev­er to allow your­self anoth­er new one till you have read an old one in between. If that is too much for you, you should at least read one old one to every three new ones."
Many oth­er famous read­ers have left behind sim­i­lar pieces of read­ing advice, like Edward Bul­w­er-Lyt­ton, author of noto­ri­ous open­er "It was a dark and stormy night." As though refin­ing Lewis' sug­ges­tion, he pro­posed, "In sci­ence, read, by pref­er­ence, the newest works; in lit­er­a­ture, the old­est. The clas­sic lit­er­a­ture is always mod­ern. New books revive and redec­o­rate old ideas; old books sug­gest and invig­o­rate new ideas."
Albert Ein­stein shared nei­ther Lewis' reli­gion nor Bulwar-Lytton's love of semi­colons, but he did share both their out­look on read­ing the ancients. Ein­stein approached the sub­ject in terms of mod­ern arro­gance and igno­rance and the bias of pre­sen­tism, writ­ing in a 1952 jour­nal arti­cle:
Some­body who only reads news­pa­pers and at best books of con­tem­po­rary authors looks to me like an extreme­ly near-sight­ed per­son who scorns eye­glass­es. He is com­plete­ly depen­dent on the prej­u­dices and fash­ions of his times, since he nev­er gets to see or hear any­thing else. And what a per­son thinks on his own with­out being stim­u­lat­ed by the thoughts and expe­ri­ences of oth­er peo­ple is even in the best case rather pal­try and monot­o­nous.

There are only a few enlight­ened peo­ple with a lucid mind and style and with good taste with­in a cen­tu­ry. What has been pre­served of their work belongs among the most pre­cious pos­ses­sions of mankind. We owe it to a few writ­ers of antiq­ui­ty (Pla­to, Aris­to­tle, etc.) that the peo­ple in the Mid­dle Ages could slow­ly extri­cate them­selves from the super­sti­tions and igno­rance that had dark­ened life for more than half a mil­len­ni­um.

Noth­ing is more need­ed to over­come the mod­ernist's snob­bish­ness.
Ein­stein him­self read both wide­ly and deeply, so much so that he "became a lit­er­ary motif for some writ­ers," as Dr. Anto­nia Moreno González notes, not only because of his par­a­digm-shat­ter­ing the­o­ries but because of his gen­er­al­ly well-round­ed pub­lic genius. He was fre­quent­ly asked, and hap­py to vol­un­teer, his "ideas and opinions"—as the title of a col­lec­tion of his writ­ing calls his non-sci­en­tif­ic work, becom­ing a pub­lic philoso­pher as well as a sci­en­tist.
We might cred­it Ein­stein's lib­er­al atti­tude toward read­ing and education—in the clas­si­cal sense of the word "lib­er­al"— as a dri­ving force behind his end­less intel­lec­tu­al curios­i­ty, humil­i­ty, and lack of prej­u­dice. His diag­no­sis of the prob­lem of mod­ern igno­rance may strike us as gross­ly under­stat­ed in our cur­rent polit­i­cal cir­cum­stances. As for what con­sti­tutes a "clas­sic," I like Ita­lo Calvi­no's expan­sive def­i­n­i­tion: "A clas­sic is a book that has nev­er fin­ished say­ing what it has to say."
via Men­tal Floss
Relat­ed Con­tent:
Ita­lo Calvi­no Offers 14 Rea­sons We Should Read the Clas­sics
Vir­ginia Woolf Offers Gen­tle Advice on "How One Should Read a Book"
The New York Pub­lic Library Cre­ates a List of 125 Books That They Love
100 Nov­els All Kids Should Read Before Leav­ing High School
Josh Jones is a writer and musi­cian based in Durham, NC. Fol­low him at @jdmagness