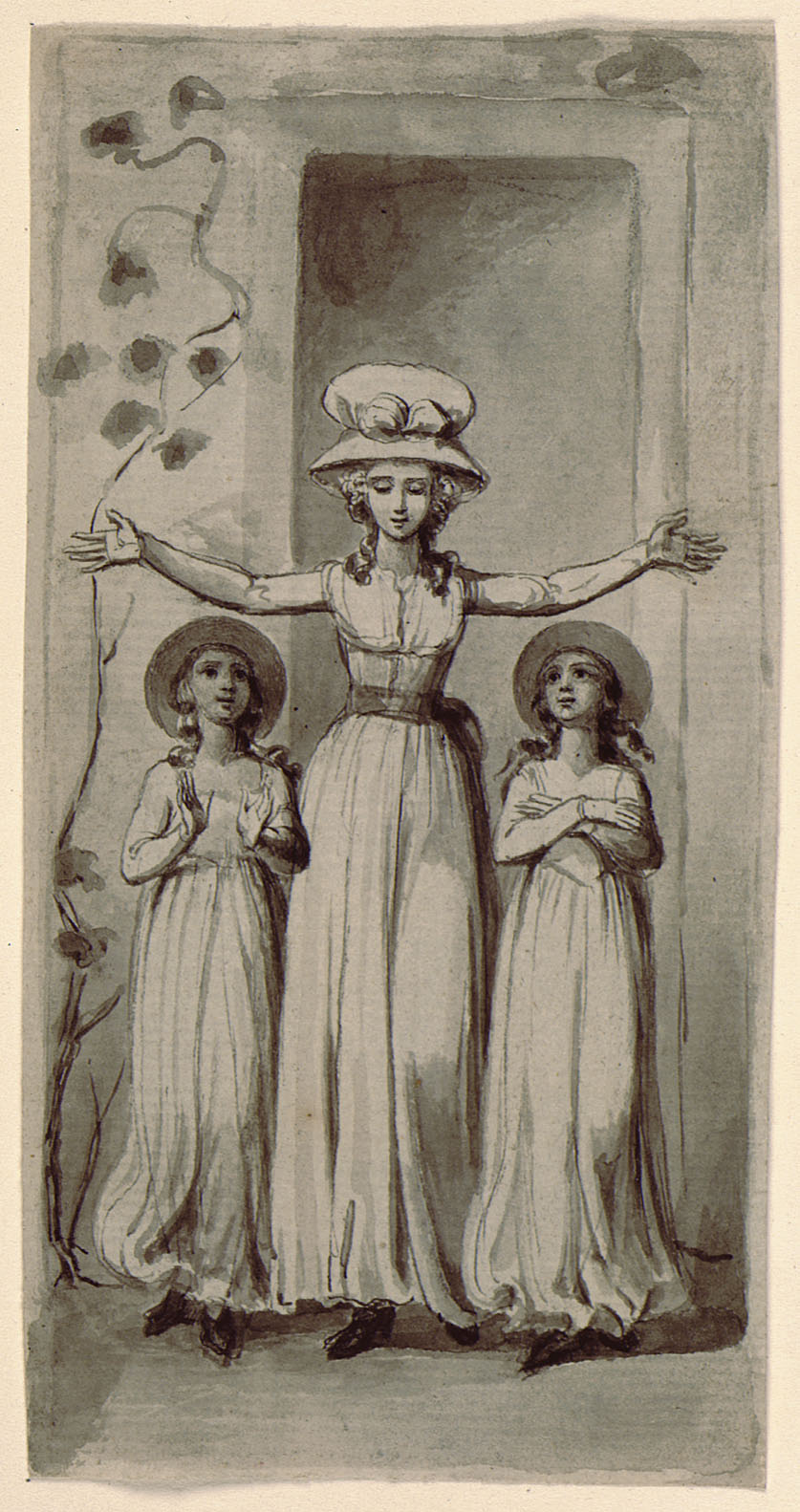 Most of us know Mary Wollstonecraft as the author of the 1792 pamphlet A Vindication of the Rights of Women, and as the mother of Frankenstein author Mary Shelley. Fewer of us may know that two years before she published her foundational feminist text, she wrote A Vindication of the Rights of Men, a pro-French Revolution, anti-monarchy argument that first made her famous as a writer and philosopher. Perhaps far fewer know that Wollstonecraft began her career as a published author in 1787 with Thoughts on the Education of Daughters (though she had yet to raise children herself), a conduct manual for proper behavior.
A hugely popular genre during the first Industrial Revolution, conduct manuals bore a miscellaneous character, inculcating a battery of middle-class rules, beliefs, and affectations through a mix of pedagogy, allegory, domestic advice, and devotional writing. Young women were instructed in the proper way to dress, eat, pray, laugh, love, etc., etc.
It may seem from our perspective that a radical firebrand like Wollstonecraft would shun this sort of thing, but her moralizing was typical of middle-class women of her time, even of pioneering writers who supported revolutions and women's political and social equality.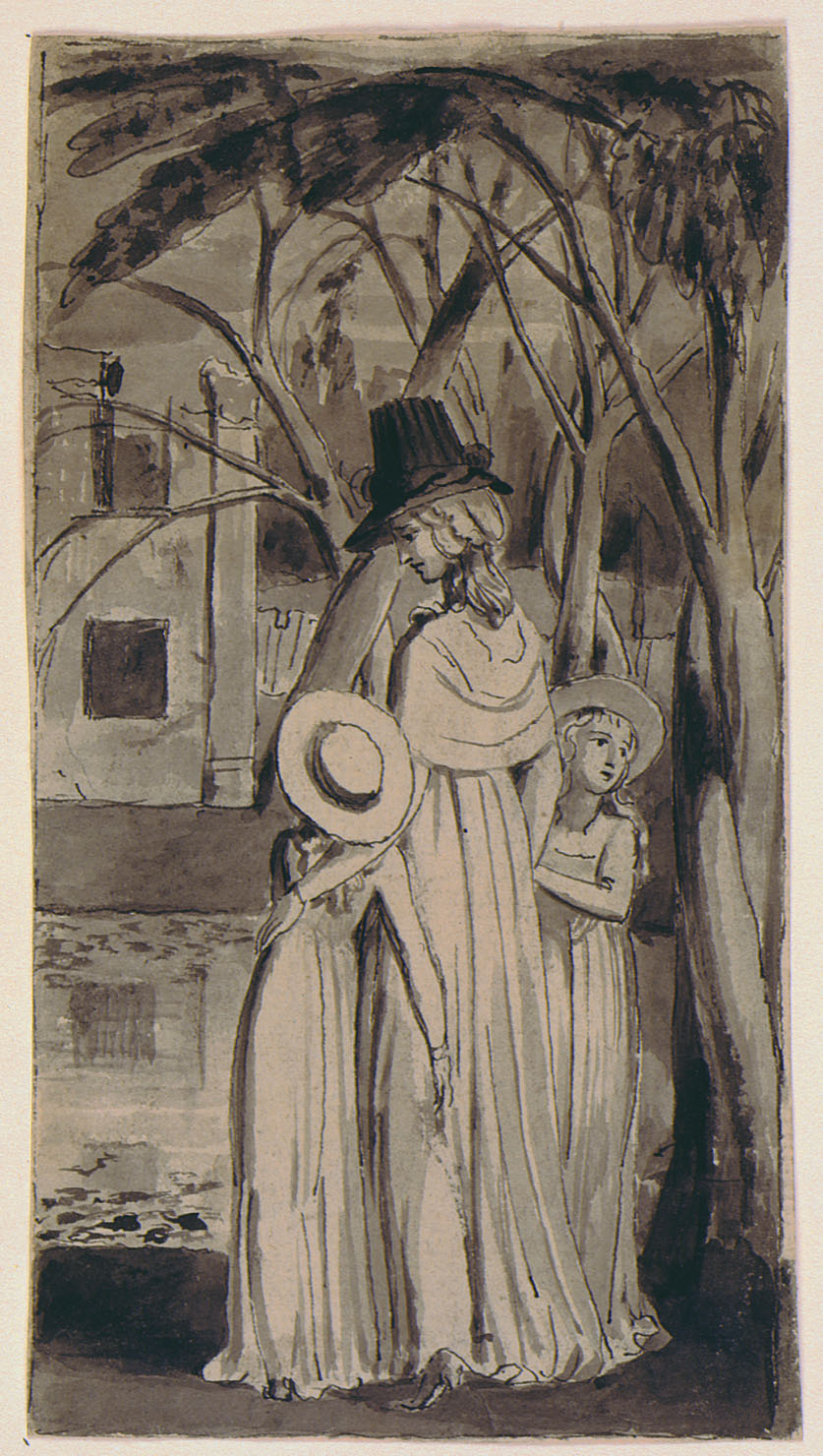 Wollstonecraft's assumptions about class and character come into relief when placed against the views of another famous contemporary, far more radical figure, William Blake, who was then a struggling, mostly obscure poet, printer, and illustrator in London. In 1791, he received a commission to illustrate a second edition of Wollstonecraft's third book, a follow-up of sorts to her Thoughts on the Education of Daughters. The 1788 work—Original Stories from Real Life; with Conversations, Calculated to Regulate the Affections, and Form the Mind to Truth and Goodness—is a more focused book, using a series of vignettes woven into a frame story.
The two children in the narrative, 14-year-old Mary and 12-year-old Caroline, receive lessons from their relative Mrs. Mason, who instructs them on a different virtue and moral failing in each chapter by using stories and examples from nature. The two pupils "are motherless," notes the British Library, "and lack the good habits they should have absorbed by example. Mrs. Mason intends to rectify this by being with them constantly and answering all their questions." She is an all-knowing governess who explains the world away with a philosophy that might have sounded particularly harsh to Blake's ears.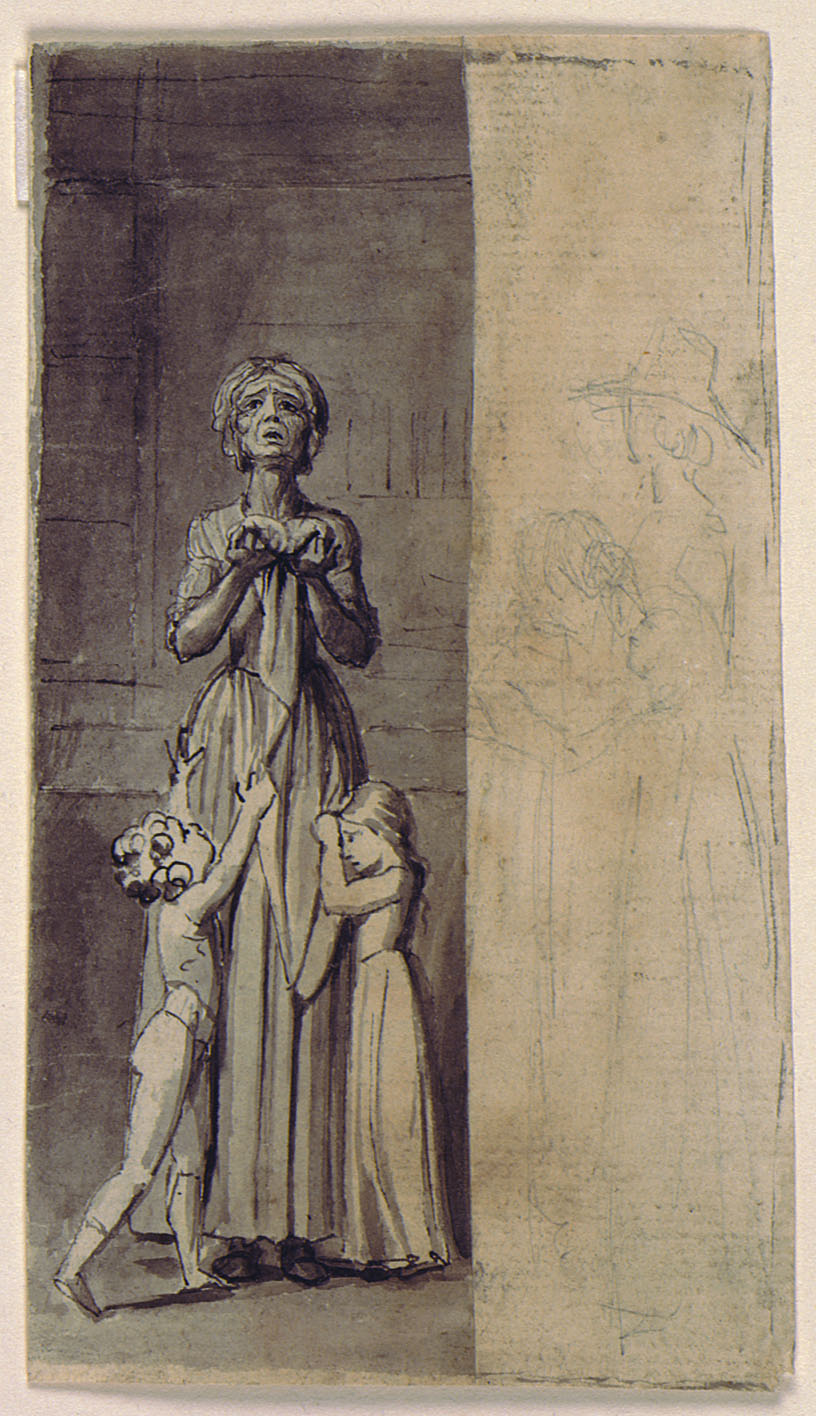 For example, in the chapter on physical pain, Mary is stung by several wasps. Afterward, her guardian begins to lecture her "with more than usual gravity."
I am sorry to see a girl of your age weep on account of bodily pain; it is a proof of a weak mind—a proof that you cannot employ yourself about things of consequence. How often must I tell you that the Most High is educating us for eternity?… Children early feel bodily pain, to habituate them to bear the conflicts of the soul, when they become reasonable creatures. This is say, is the first trial, and I like to see that proper pride which strives to conceal its sufferings…. The Almighty, who never afflicts but to produce some good end, first sends diseases to children to teach them patience and fortitude; and when by degrees they have learned to bear them, they have acquired some virtue.
Blake likely found this line of reasoning off-putting, at the least. His own poems "were not children's literature per se," writes Stephanie Metz at the University of Tennessee's Romantic Politics project, "yet their simplistic language and even some of their content responds to the characteristics of didactic fiction and children's poetry." Blake wrote expressly to protest the ideology found in conduct manuals like Wollstonecraft's: "He calls attention to society's abuse of children in a number of different ways, showing how society corrupts their inherent innocence and imagination while also failing to care for their physical and emotional needs."
For Blake, children's big emotions and active imaginations made them superior to adults. "Several of his poems," Metz writes, "show the ways in which children's innate nature has already been tainted by their parents and other societal forms of authority, such as the church." Given his attitudes, we can see why "modern interpreters of the illustrations for Original Stories have detected a pictorial critique" in Blake's rendering of Wollstonecraft's text, as the William Blake Archive points out. Blake "appears to have found her morality too calculating, rationalistic, and rigid. He represents Wollstonecraft's spokesperson, Mrs. Mason, as a domineering presence."
Nonetheless, as always, Blake's work is more than competent. The style for which we know him best emerges in some of the prints. We see it, for example, in the chiseled face, bulging eyes, and well-muscled arms of the standing figure above. For the most part, however, he keeps in check his exuberant desire to celebrate the human body. "Only a year earlier," writes Brain Pickings, "Blake had finished printing and illuminating the first few copies of his now-legendary Songs of Innocence and Experience." Two of the songs "were inspired by Wollstonecraft's translation of C.G. Salzmann's Elements of Morality, for which Blake had done several engravings."
If he had misgivings about illustrating Wollstonecraft's Original Stories, we must infer them from his illustrations. But placing Blake's most famous book of poetry next to Wollstonecraft's pious, didactic works of moral instruction produces some jarring contrasts, showing how two towering literary figures from the time (though not both at the time) conceived of childhood, social class, education, and morality in vastly different ways. Learn more about Blake's illustrations at Brain Pickings, read an edition of Wollstonecraft's Original Stories here, and see all of Blake's illustrations at the William Blake Archive.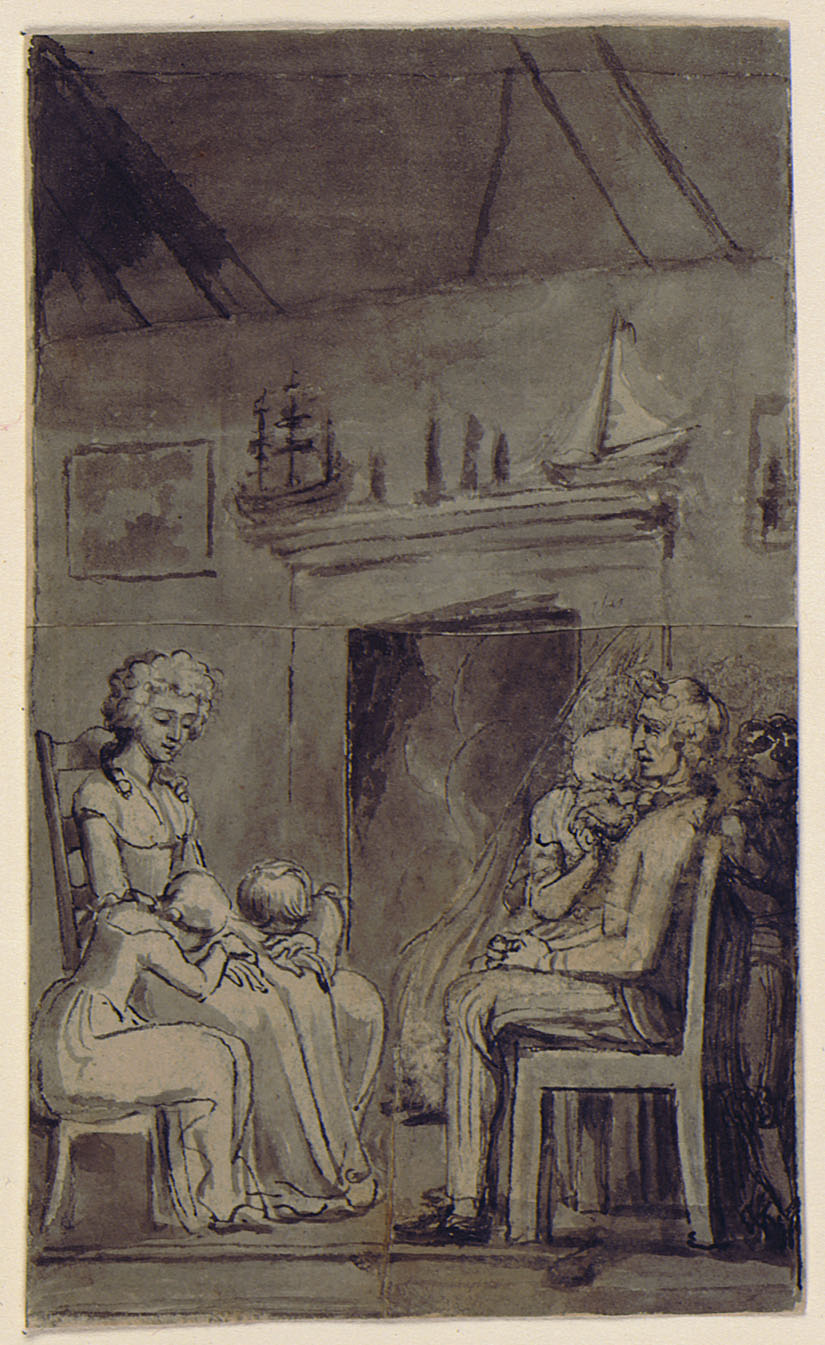 via Brain Pickings
Related Content:
Enter an Archive of William Blake's Fantastical "Illuminated Books": The Images Are Sublime, and in High Resolution
William Blake's Masterpiece Illustrations of the Book of Job (1793-1827)
William Blake's Hallucinatory Illustrations of John Milton's Paradise Lost
Josh Jones is a writer and musician based in Durham, NC. Follow him at @jdmagness