The state of our troubled planet dictates that disposables are out.
Reusables are in.
And anyone who's taught themselves how to mend and maintain their stuff has earned the right to flaunt it!
A quick scroll through Instagram reveals loads of visible mending projects that highlight rather than disguise the area of repair, drawing the eye to contrasting threads reinforcing a threadbare knee, frayed cuff, ragged rip, or moth hole.
While some practitioners take a freeform approach, the most pleasing stitches tend to be in the sashiko tradition.
Sashiko—frequently translated as "little stabs"—was born in Edo period Japan (1603-1868), when rural women attempted to prolong the life of their families' tattered garments and bedding, giving rise to a humble form of white-on-indigo patchwork known as boro.
While sashiko can at times be seen serving a purely decorative function, such as on a very well preserved Meiji period jacket in the Metropolitan Museum of Art's collection, its primary use was always one born of necessity.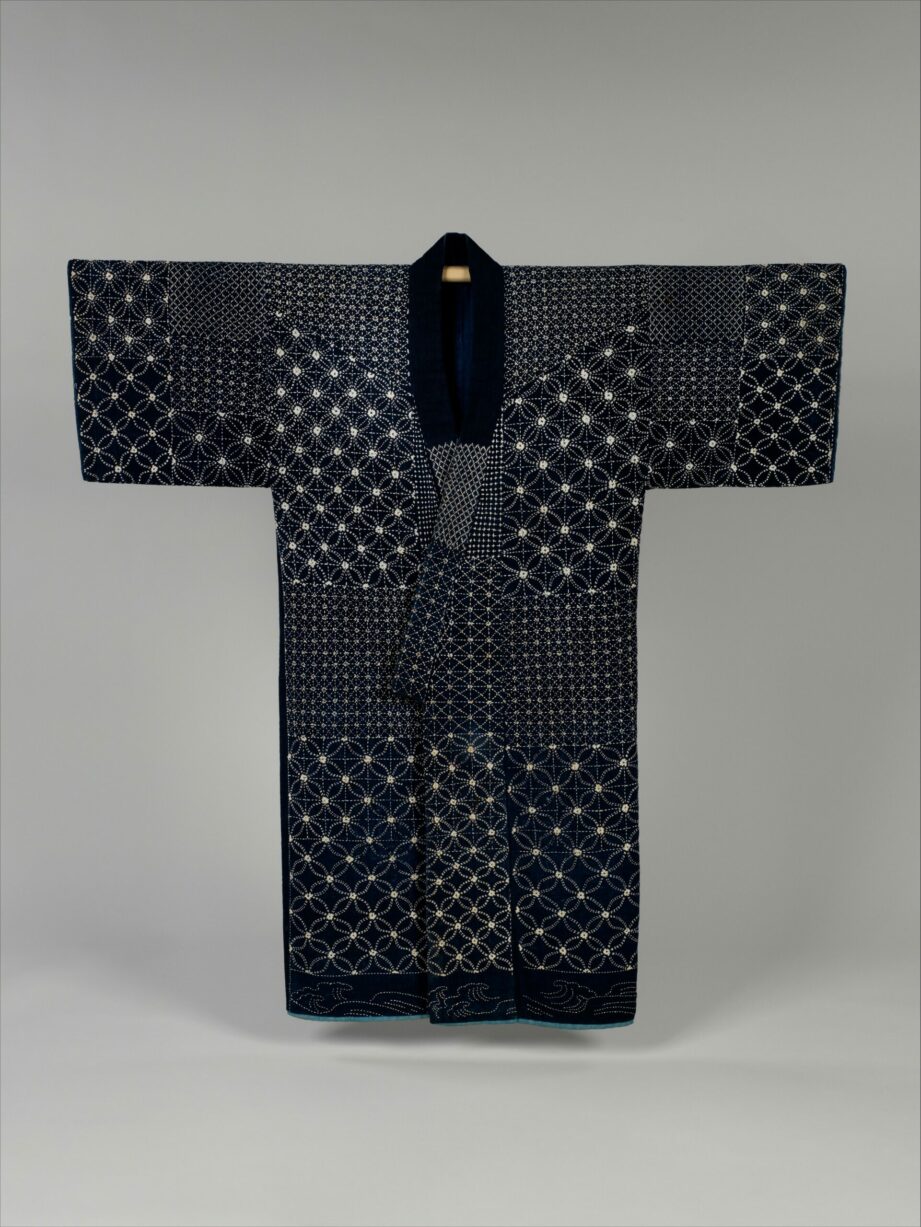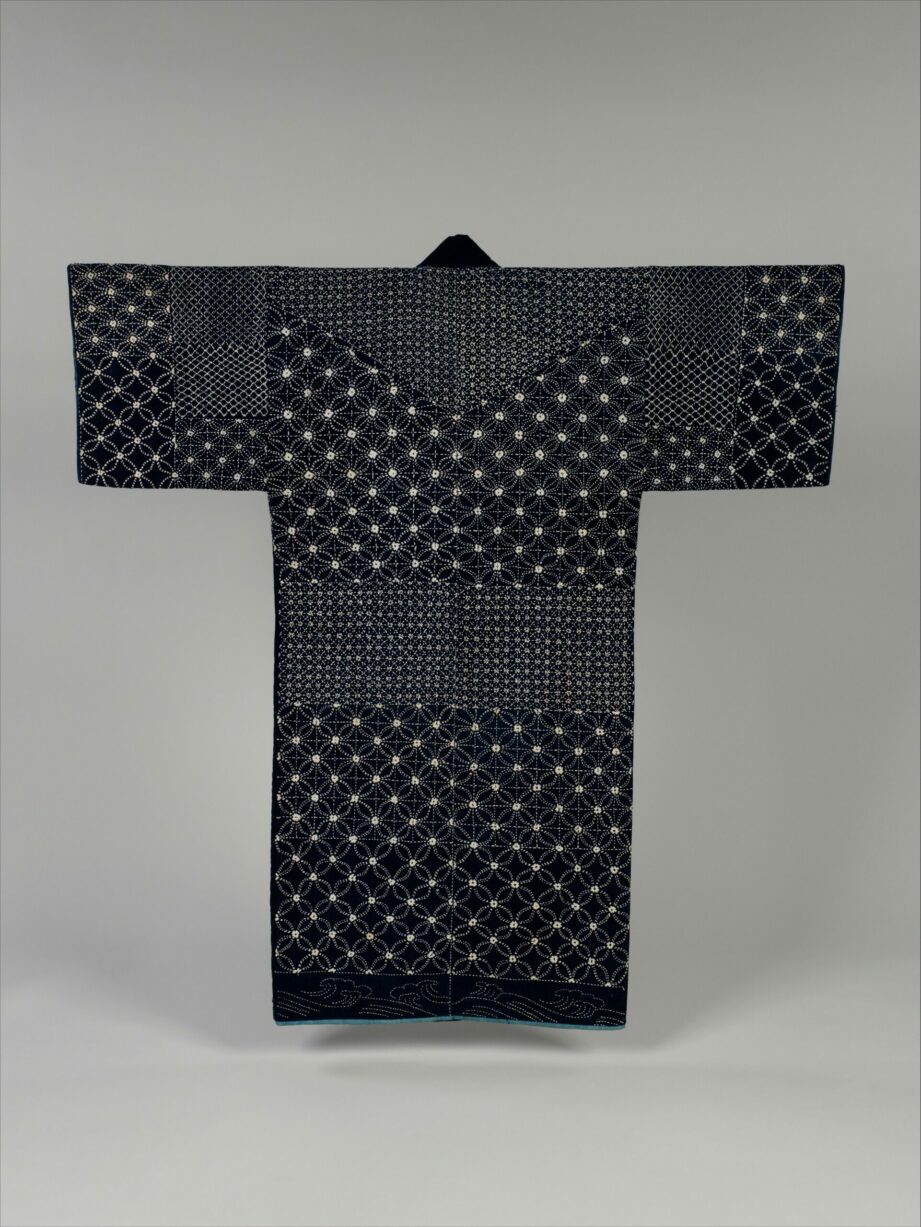 As Austin Bryant notes on Heddels, a news and education website dedicated to sustainable goods:
Over generations of families, these textiles would acquire more and more patches, almost to the point of the common observer being unable to recognize where the original fabric began. As they recovered after the end of World War II, to some the boro textiles reminded the Japanese of their impoverished rural past.
Keiko & Atsushi Futatsuya are a mother-and-son artisan team whose posts on sashiko and boro go beyond straightforward how-tos to delve into cultural history.
According to them, the goal of sashiko should not be aesthetically pleasing rows of uniform stitches, but rather "enjoying the dialogue" with the fabric.
As Atsushi explains in an Instagram post, viewers seeing their work with a Western perspective may respond differently than those who have grown up with the elements in play: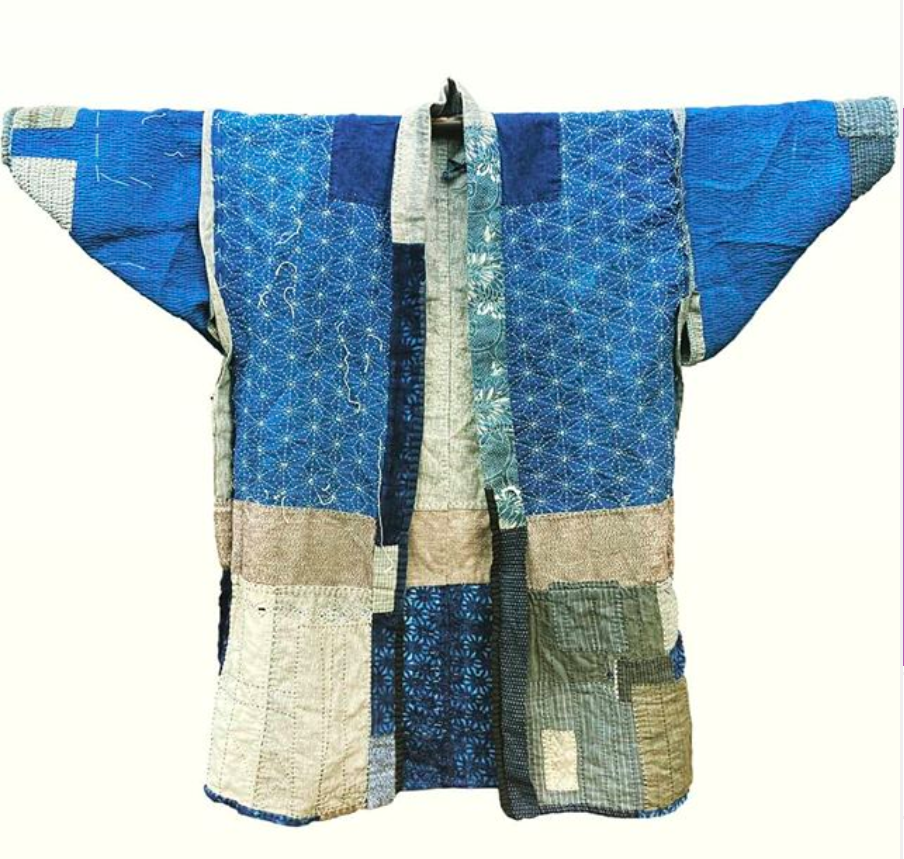 This is a photo of a "Boro-to-be Jacket" in the process. This is the back (hiding) side of the jacket and many non-Japanese would say this should be the front and should show to the public. The Japanese would understand why it is a backside naturally, but I would need to "explain" to the non-Japanese who do not share the same value (why we) purposefully make this side as "hiding" side. That's why, I keep sharing in words. One picture may be worth a thousand words, but the thousand words may be completely different based on their (free) interpretation. In sharing the culture, some "actual words" would be also very important.
To try your hand at sashiko, you will need a long needle, such as a cotton darning needle, white embroidery thread, and—for boro—an aging textile in need of some attention.
Should you find yourself sliding into a full blown obsession, you may want to order sashiko needles and thread, and a palm thimble to help you push through several weights of fabric simultaneously.
You'll find many patterns, tips, and tutorials on the Futatsuya family's Sashi.co YouTube channel.
Related Content: 
20 Mesmerizing Videos of Japanese Artisans Creating Traditional Handicrafts
See How Traditional Japanese Carpenters Can Build a Whole Building Using No Nails or Screws
Explore the Beautiful Pages of the 1902 Japanese Design Magazine Shin-Bijutsukai: European Modernism Meets Traditional Japanese Design
Ayun Halliday is an author, illustrator, theater maker and Chief Primatologist of the East Village Inky zine. Follow her @AyunHalliday.