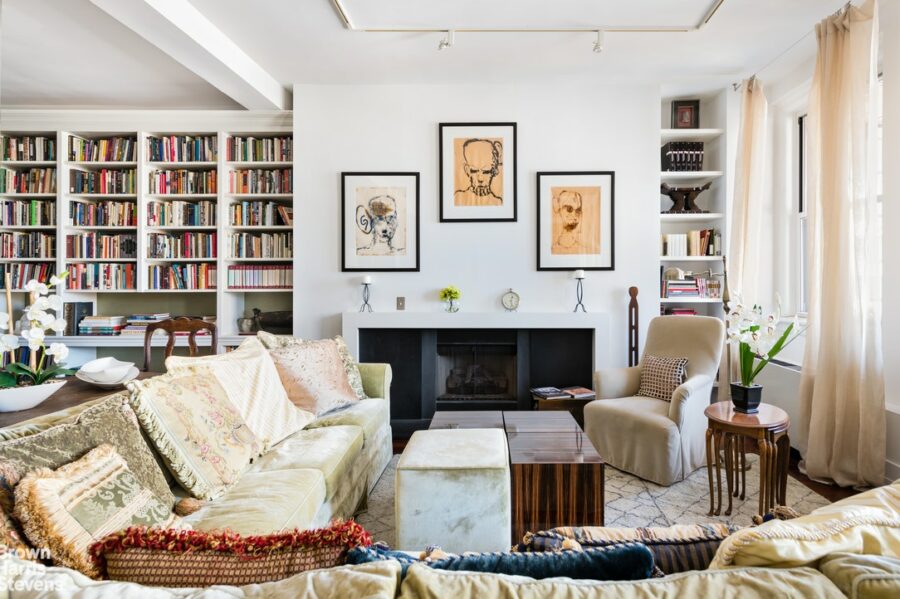 Images by Brown Har­ris Stevens
I will tell you how I began to be a writer.

I was a read­er.
Those of us who might have grown up har­bor­ing lit­er­ary ambi­tions may have been hum­bled and inspired when we first read Toni Mor­ri­son. She proves over and again, in nov­els, essays, and oth­er­wise, the courage and ded­i­ca­tion that seri­ous writ­ing requires. She has also shown us the courage it takes to be a seri­ous read­er. "Delv­ing into lit­er­a­ture is not escape," she said in a 2002 inter­view. It is "always a provoca­tive engage­ment with the con­tem­po­rary, the mod­ern world. The issues of the soci­ety we live in."
In her sem­i­nal text on read­ing, Play­ing in the Dark: White­ness and the Lit­er­ary Imag­i­na­tion, Mor­ri­son showed us how to read as she does. "As a read­er (before becom­ing a writer)," she wrote, "I read as I had been taught to do. But books revealed them­selves rather dif­fer­ent­ly to me as a writer," in the space of imag­i­na­tive empa­thy. "I have to place enor­mous trust in my abil­i­ty to imag­ine oth­ers and my will­ing­ness to project con­scious­ly into the dan­ger zones such oth­ers may rep­re­sent for me."
Crit­i­cal read­ers risk vul­ner­a­bil­i­ty, open them­selves to shock and sur­prise: "I want to draw a map… to open as much space for dis­cov­ery… with­out the man­date for con­quest." This atti­tude makes crit­i­cism an act of "delight, not dis­ap­point­ment," Mor­ri­son wrote, despite the dif­fer­ent, and unequal, posi­tions we come from as read­ers. "It's that being open," she said in 2009, "not scratch­ing for it, not dig­ging for it, not con­struct­ing some­thing but being open to the sit­u­a­tion and trust­ing that what you don't know will be avail­able to you."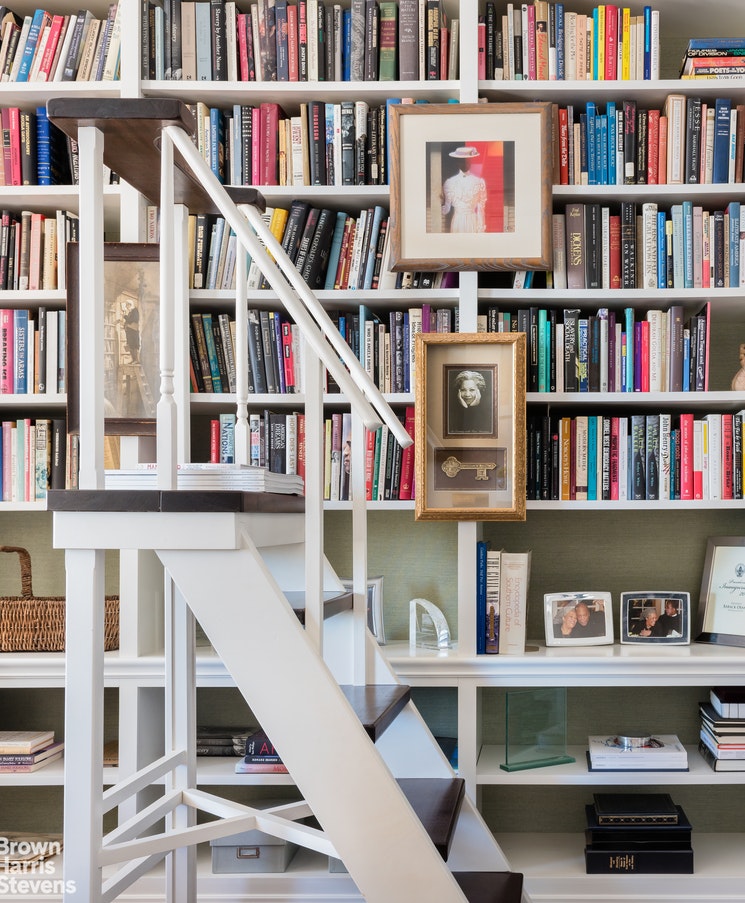 Want to learn to read like that? You can. And you can also, if you have the cash, own and read the books in Morrison's per­son­al library, the books she thumbed over and read in that same spir­it of crit­i­cal empa­thy. The over 1,200 books col­lect­ed at her Tribeca con­do can be pur­chased in their entire­ty for a price nego­ti­at­ed with her fam­i­ly. In the pho­tos here from real­tor Brown Har­ris Stevens, who cur­rent­ly list her five mil­lion dol­lar, 3 bed­room apart­ment in a sep­a­rate sale, cer­tain titles leap out from the spines:
Biogra­phies of Paul Robe­son and Charles Dick­ens, Adam Hochschild's King Leopold's Ghost, Eric J. Sundquist's To Wake the Nations, Angela Davis' An Auto­bi­og­ra­phy, Cor­nel West's Democ­ra­cy Mat­ters. (Her library seems to be envi­ably alpha­bet­ized, some­thing I've meant to get around to for a cou­ple decades now….)
Michelle Sin­clair Col­man at Galerie lists sev­er­al more titles in the library, includ­ing The Orig­i­nal Illus­trat­ed Sher­lock Holmes, "books about and by the Oba­mas and the Clin­tons, W.E.B. DuBois, Langston Hugh­es, Zora Neale Hurston, Gayl Jones, Hen­ry Dumas, James Bald­win, and Mark Twain." On her night­stand, undis­turbed, sit Robert A. Caro's biog­ra­phy of Lyn­don John­son, David Maraniss's Barack Oba­ma: The Sto­ry, and Stephen King's Revival.
Some oth­er points of inter­est:
She owned a beau­ti­ful gold illus­trat­ed copy of Song of Solomon with the book­mark on Chap­ter Four.
She dis­played mul­ti­ple-framed Dewey Dec­i­mal cat­a­log library cards of her nov­els.
She edit­ed as she read.
And…
She had a few nev­er-returned library books. The most inter­est­ing was a copy of her own book, The Bluest Eye, from the Burn­a­by Pub­lic Library with copi­ous notes, under­lines, cross-outs on every sin­gle page.
Were these her own notes, under­lines, and cross-outs? It isn't clear, but should you pur­chase the library, which can­not be pieced out but only owned as a whole, you can find out for your­self. We hope this his­toric col­lec­tion will one day end up in a library, maybe dig­i­tized for every­one to see. But for now, those of us who can't afford the pur­chase price can be con­tent with this rare glimpse into Morrison's sanc­tu­ary, where she did so much writ­ing, think­ing, and maybe most impor­tant­ly for her, so much read­ing. Images on this page come from Brown Har­ris Stevens.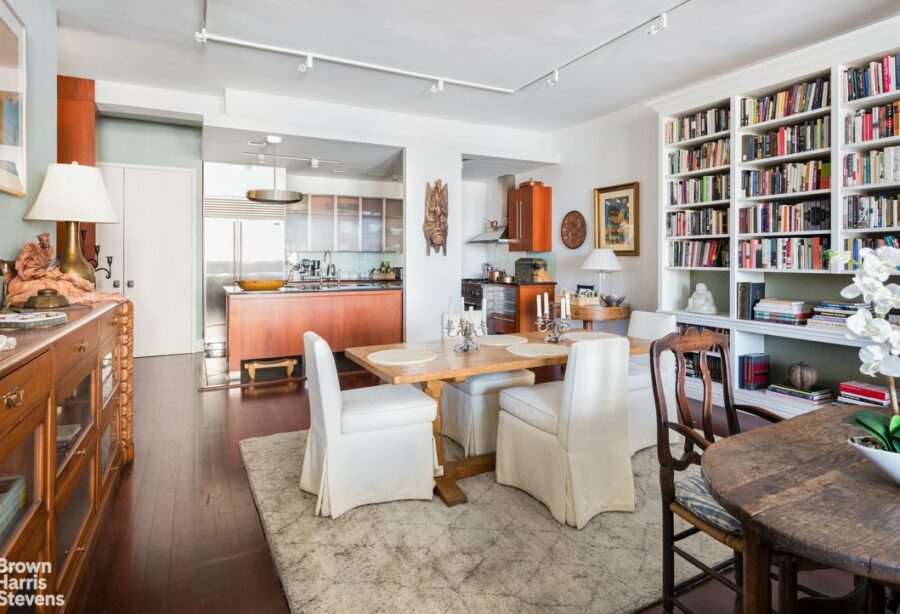 Relat­ed Con­tent:
Toni Mor­ri­son Decon­structs White Suprema­cy in Amer­i­ca
Toni Mor­ris­son: For­get Writ­ing About What You Know; Write About What You Don't Know
Toni Mor­ri­son Dis­pens­es Sound Writ­ing Advice: Tips You Can Apply to Your Own Work
Hear Toni Mor­ri­son (RIP) Present Her Nobel Prize Accep­tance Speech on the Rad­i­cal Pow­er of Lan­guage (1993)
Josh Jones is a writer and musi­cian based in Durham, NC. Fol­low him at @jdmagness.