The Japanese art of tsugite, or wood joinery, goes back more than a millennium. As still practiced today, it involves no nails, screws, or adhesives at all, yet it can be used to put up whole buildings — as well as to disassemble them with relative ease. The key is its canon of elaborately carved joints engineered to slide together without accidentally coming apart, the designs of which we've previously featured here on Open Culture in animated GIF form. Though it would be natural to assume that 21st-century technology has no purchase on this domain of dedicated traditional craftsmen, it does greatly assist the efforts of the rest of us to understand just how tsugite works.
Now, thanks to researchers at the University of Tokyo, a new piece of software makes it possible for us to do our own Japanese joinery as well. Called, simply, Tsugite, it's described in the video introduction above as  "an interactive computational system to design wooden joinery that can be fabricated using a three-axis CNC milling machine." (CNC stands for "computer numerical control," the term for a standard automated-machining process.)
In real time, Tsugite's interface gives graphical feedback on the joint being designed, evaluating its overall "slidabilty" and highlighting problem areas, such as elements "perpendicular to the grain orientation" and thus more likely to break under pressure.
This is the sort of thing that a Japanese carpenter, having undergone years if not decades of training and apprenticeship, will know by instinct. And though the work of a three-axis CNC machine can't yet match the aesthetic elegance of joinery hand-carved by a such a master, Tsugite could well, in the hands of users from different cultures as well as domains of art and craft, lead to the creation of new and unconventional kinds of joints as yet unimagined. You can download the software on Github, and you'll also find supplementary documentation here. Even if you don't have a milling system handy, working through virtual trial and error constitutes an education in traditional Japanese wood joinery by itself.  The current version of Tsugite only accommodates single joints, but its potential for future expansion is clear: with practice, who among us wouldn't want to try our hand at, say, building a shrine?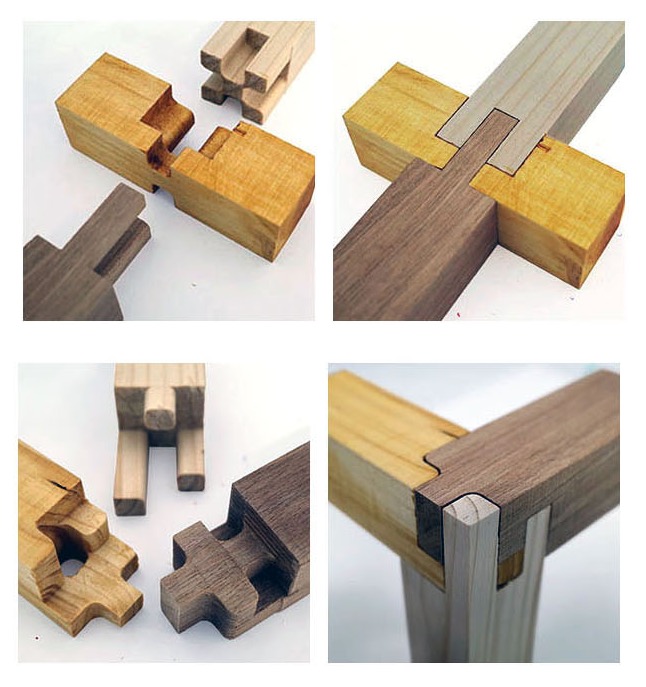 via Spoon & Tamago
Related Content:
The Art of Traditional Japanese Wood Joinery: A Kyoto Woodworker Shows How Japanese Carpenters Created Wood Structures Without Nails or Glue
Mesmerizing GIFs Illustrate the Art of Traditional Japanese Wood Joinery — All Done Without Screws, Nails, or Glue
See How Traditional Japanese Carpenters Can Build a Whole Building Using No Nails or Screws
Watch Japanese Woodworking Masters Create Elegant & Elaborate Geometric Patterns with Wood
Nick Offerman Explains the Psychological Benefits of Woodworking–and How It Can Help You Achieve Zen in Other Parts of Your Life
Based in Seoul, Colin Marshall writes and broadcasts on cities, language, and culture. His projects include the Substack newsletter Books on Cities, the book The Stateless City: a Walk through 21st-Century Los Angeles and the video series The City in Cinema. Follow him on Twitter at @colinmarshall or on Facebook.