The Stradivari family has received all of the popular acclaim for perfecting the violin. But we should know the name Amati — in whose Cremona workshop Antonio Stradivari apprenticed in the 17th century. The violin-making family was immensely important to the refinement of classical instruments. "Born around 1505," writes Jordan Smith at CMuse, founder Andrea Amati "is considered the father of modern violinmaking. He made major steps forward in improving the design of violins, including through the development of sound-holes" into their now-familiar f-shape.
Among Amati's creations is the so-called "King" cello, made in the mid-1500s, part of a set of 38 stringed instruments decorated and "painted in the style of Limoges porcelain" for the court of King Charles IX of France.
The instrument is now the oldest known cello and "one of the few Amati instruments still in existence." And yet, calling the "King" a cello is a bit of a historical stretch. "The terminology referring to the early forms of cello is convoluted and inconsistent," Matthew Zeller notes at the Strad. "Andrea Amati would likely have referred to the 'King' as the basso (bass violin)."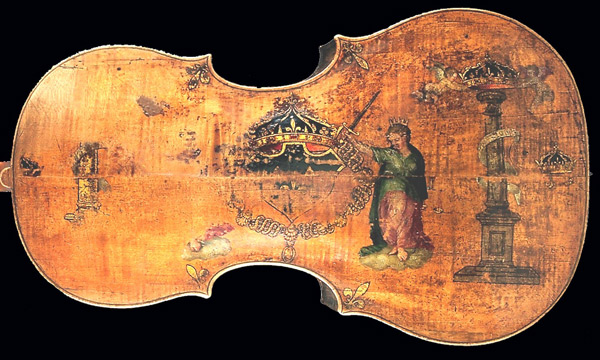 Images courtesy of National Music Museum
The instrument remained in the French court until the French Revolution, after which the basso fell out of favor and the "King" was "drastically reduced in size" through an alteration process that "stood at the forefront of musical instrument development during the last quarter of the 18th century and throughout the 19th," a way transform obsolete forms into those more suitable for contemporary music. "By 1801," Zeller writes, "the date that the 'King' might have been reduced, large-format bassos were obsolete, discarded in favour of the smaller-bodied cellos."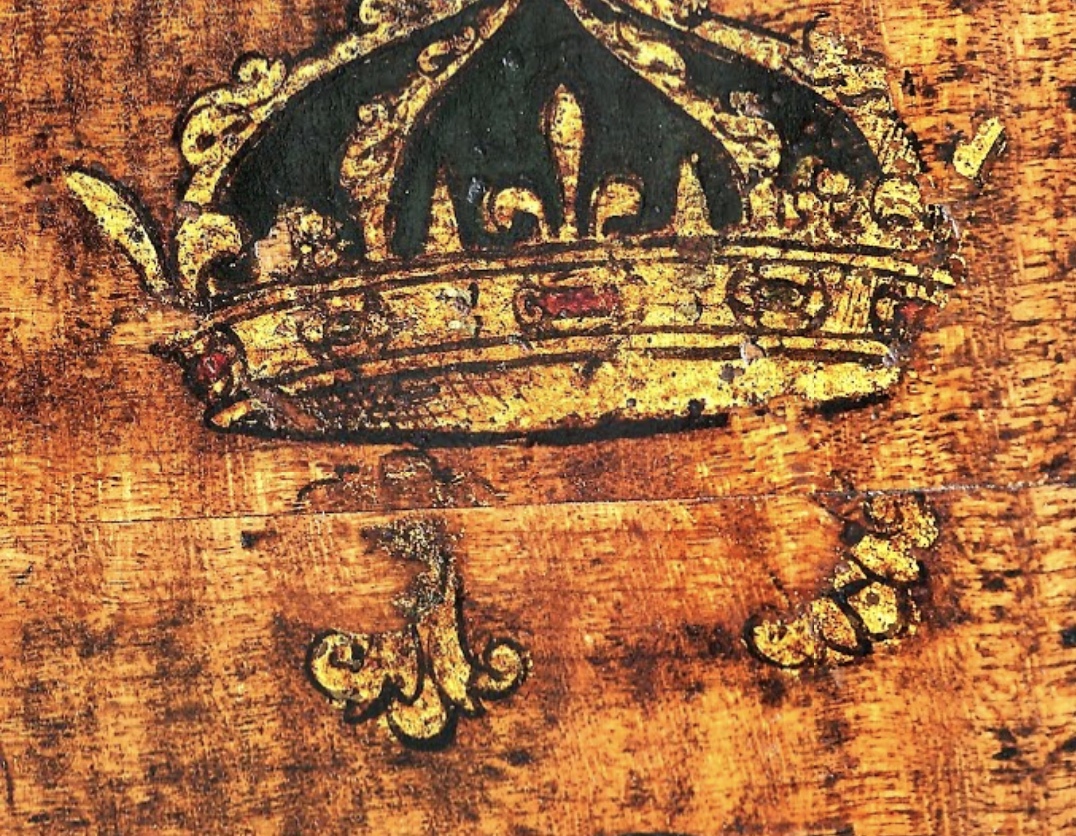 Zeller has studied the extensive alteration of the "King" cello (including a new neck and enlargement from three strings to four) with CT scans of its joints and examinations of now-distorted decorations. The reduction means we cannot hear its original glory — and it was, by all accounts, a glorious instrument, "a member of a larger family of instruments of fixed measurements related together by profound mathematical, geometrical, and acoustical relationships of size and tone," writes Yale conservator Andrew Dipper, "which gave the set the ability to perform, in unison, some of the world's first orchestral music for bowed strings."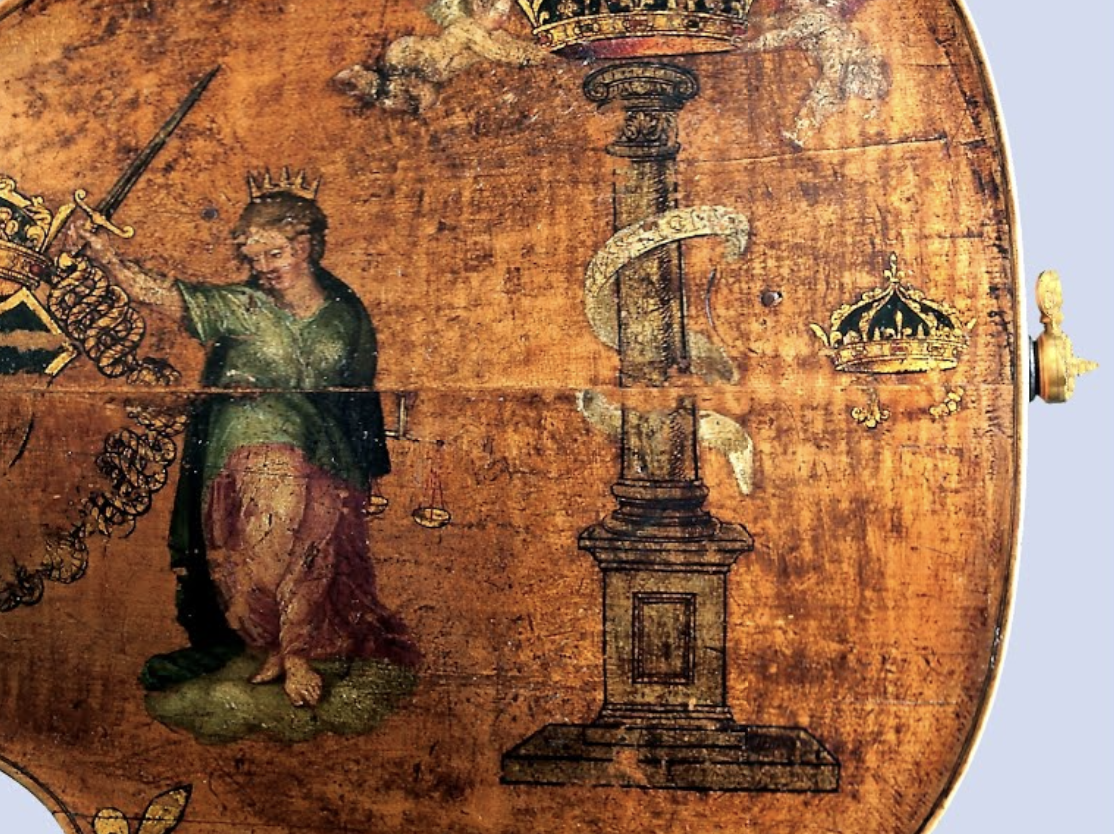 We can, however, hear the "King" cello (briefly, at the top) in its current (circa 1801), form, and it still sounds stunning. Cellist Joshua Koestenbaum visited the cello at its home in the National Music Museum in Vermillion, South Dakota in 2005 to play it. "It didn't take much effort to find the instrument's naturally sweet, warm sound," he says. "It was incredibly easy to play — comfortable, pleasurable, forgiving, and user-friendly…. I felt at home." Learn more about the latest research on the "King" cello at Google Arts & Culture and the Strad.
Related Content: 
Why Violins Have F-Holes: The Science & History of a Remarkable Renaissance Design
Watch Priceless 17-Century Stradivarius and Amati Violins Get Taken for a Test Drive by Professional Violinists
Watch the Making of a Hand-Crafted Violin, from Start to Finish, in a Beautifully-Shot Documentary
Josh Jones is a writer and musician based in Durham, NC. Follow him at @jdmagness