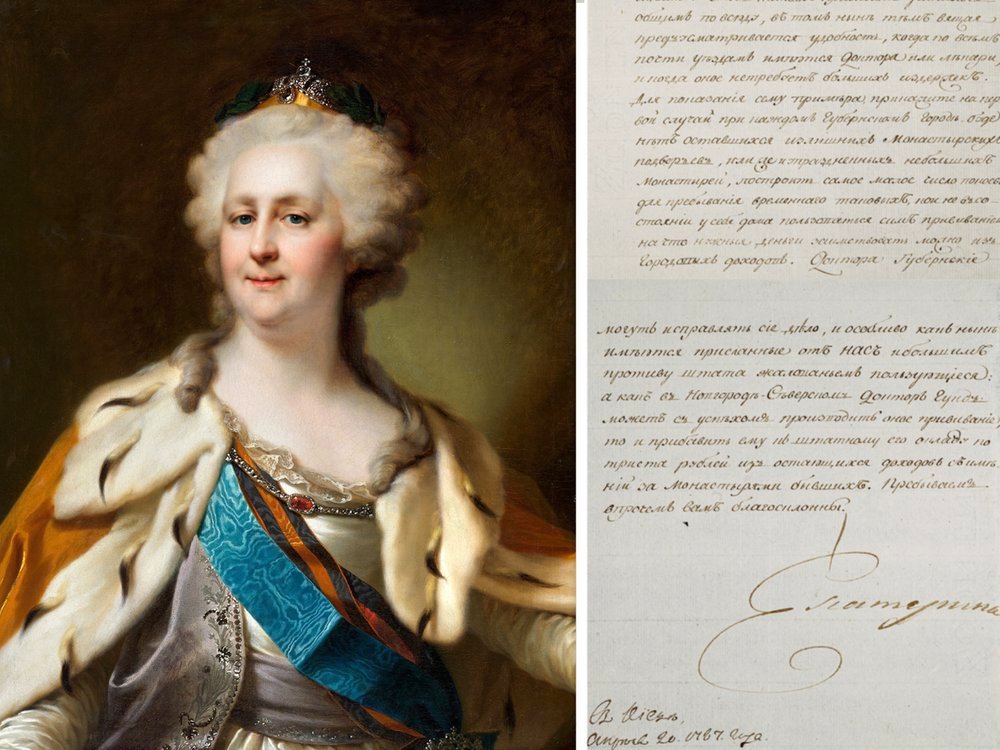 I got my boost­er shot the oth­er week and through the mir­a­cles of mod­ern sci­ence I bare­ly knew a nee­dle was in me before the phar­ma­cist told me it was over. (I also didn't feel any after effects, but your mileage may vary.) I men­tion this because before nee­dles, before injectable vac­cines, there was some­thing called var­i­o­la­tion.
Since ancient times, small­pox had a habit of dec­i­mat­ing pop­u­la­tions, dis­ap­pear­ing, and reap­pear­ing else­where for anoth­er out­break. It killed rulers and peas­ants alike. Symp­toms includ­ed fever, vom­it­ing, and most abhor­rent, a body cov­ered with flu­id-filled blis­ters. It could blind you, and it could kill you. In var­i­o­la­tion, a physi­cian would take the infec­tious flu­id from from a blis­ter or scab on an infect­ed per­son and rub it into scratch­es or cuts on a healthy patient's skin. This would lead to a mild—but still par­tic­u­lar­ly unpleasant—case of small­pox, and inoc­u­late them against the virus.
But one can also see how the prac­tice of variolation—introducing a dilut­ed ver­sion of the virus in order for the immune sys­tem to do its work—points towards the sci­ence of vac­cines.
One sup­port­er of var­i­o­la­tion was Cather­ine the Great, as evi­denced by a let­ter in her hand pro­mot­ing it across Rus­sia from 1787. The let­ter just sold for $1.3 mil­lion, along­side a por­trait of the monarch by Dmit­ry Lev­it­sky.
Addressed to a gov­er­nor-gen­er­al, Cather­ine the Great instructs him to make var­i­o­la­tion avail­able to every­body in his province.
"Among the oth­er duties of the Wel­fare Boards in the Provinces entrust­ed to you," she writes, "one of the most impor­tant should be the intro­duc­tion of inoc­u­la­tion against small­pox, which, as we know, caus­es great harm, espe­cial­ly among the ordi­nary peo­ple." She fur­ther orders inoc­u­la­tion cen­ters be set up in con­vents and monas­ter­ies, fund­ed by town rev­enues to pay doc­tors.
Cather­ine had a per­son­al stake in all this. Her hus­band, Peter III caught the dis­ease before he became emper­or, and was left dis­fig­ured and scarred for life. When she got a chance to inoc­u­late her­self in 1768 she took it, call­ing in a Scot­tish doc­tor, Dr. Thomas Dims­dale, to per­form the var­i­o­la­tion. The pro­ce­dure took place in secret, with a horse at the ready in case the pro­ce­dure caused ter­ri­ble side effects and he had to hot foot it out of Rus­sia. That didn't hap­pen, and after a brief con­va­les­cence, Cather­ine revealed what she had done to her coun­try­men.
"My objec­tive was, through my exam­ple, to save from death the mul­ti­tude of my sub­jects who, not know­ing the val­ue of this tech­nique, and fright­ened of it, were left in dan­ger."
Yet, despite her own brav­ery, 20 years lat­er small­pox con­tin­ued to ram­page through Rus­sia, hence the let­ter.
Nine years lat­er in 1796, Dr. Edward Jen­ner found that the cow­pox virus—which only caused mild, cold-like symp­toms in humans—could inoc­u­late humans against small­pox. Despite ini­tial rejec­tions from the sci­en­tif­ic com­mu­ni­ty, his dis­cov­ery led to vac­ci­na­tion sup­plant­i­ng var­i­o­la­tion. And it's the rea­son we now use the word "vaccine"—it comes from the Latin word for cow.
Relat­ed Con­tent:
How the World's First Anti-Vax Move­ment Start­ed with the First Vac­cine for Small­pox in 1796, and Spread Fears of Peo­ple Get­ting Turned into Half-Cow Babies
How Vac­cines Improved Our World In One Graph­ic
The His­to­ry of the Plague: Every Major Epi­dem­ic in an Ani­mat­ed Map
Ted Mills is a free­lance writer on the arts who cur­rent­ly hosts the Notes from the Shed pod­cast and is the pro­duc­er of KCR­W's Curi­ous Coast. You can also fol­low him on Twit­ter at @tedmills, and/or watch his films here.