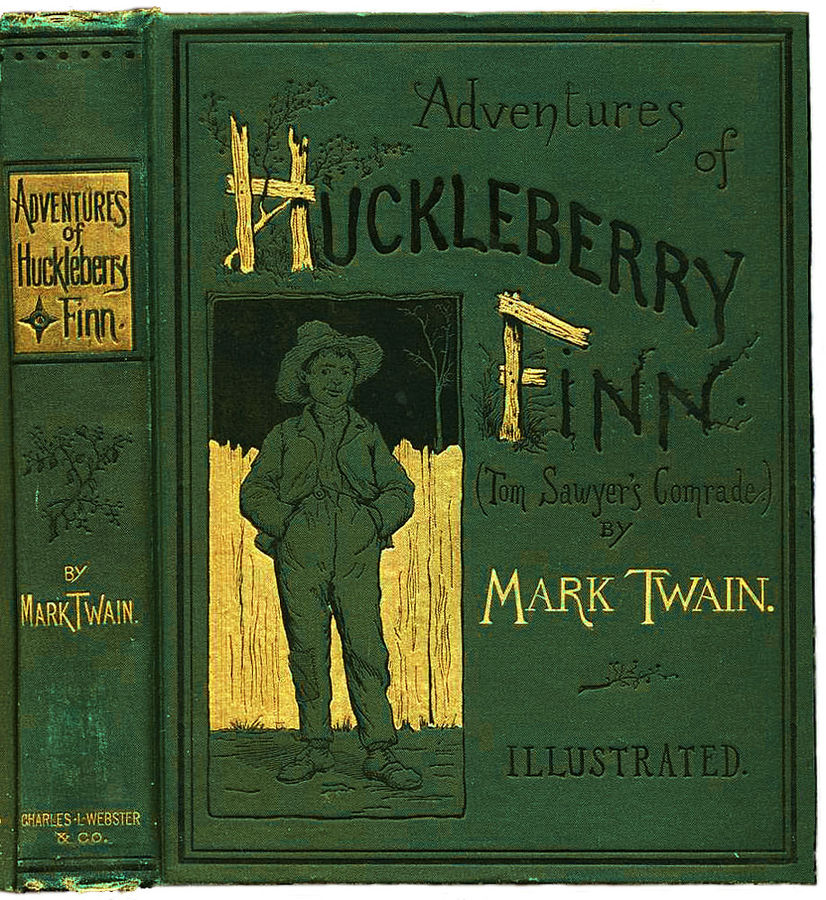 "All modern American literature comes from one book by Mark Twain called Huckleberry Finn. American writing comes from that. There was nothing before. There has been nothing as good since." That's what Ernest Hemingway, had to say about Mark Twain's 1885 novel, The Adventures of Huckleberry Finn. The book, now in the public domain, can be download for free in ebook and audiobooks formats. Find them here:
eBooks: iPad/iPhone – Kindle + Other Formats – Read Online Now
Audio Books: Free MP3 – Free MP3 Zip File – Free iTunes – Spotify version
Find many more great classics in our twin collections: 800 Free eBooks for iPad, Kindle & Other Devices and 1,000 Free Audio Books: Download Great Books for Free. And if you are looking for a professionally read version of Huckleberry Finn, you might also want to explore downloading one for free from Audible.com. They have a great, no-strings-attached deal. If you start a 30 day free trial with Audible.com, you can download two free audio books of your choice. Get more details on the offer here.
Follow Open Culture on Facebook, Twitter, Google Plus and LinkedIn and share intelligent media with your friends. And if you want to make sure that our posts definitely appear in your Facebook newsfeed, just follow these simple steps.
Related Content:
Free Online Literature Courses
Bill Murray Gives a Delightful Reading of Twain's Huckleberry Finn (1996)
Norman Rockwell Illustrates Mark Twain's Tom Sawyer & Huckleberry Finn (1936-1940)
Mark Twain & Helen Keller's Special Friendship: He Treated Me Not as a Freak, But as a Person Dealing with Great Difficulties