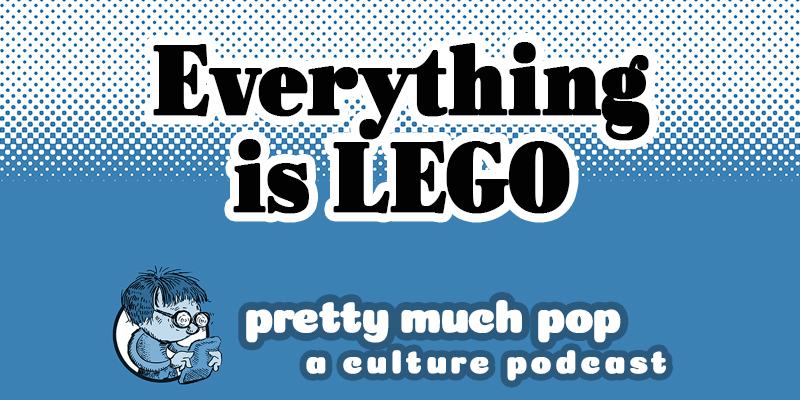 Why has a children's toy become a brand attached to virtually every media type, partnering with the most ubiquitous franchises, and serving as a pastime for many adult hobbyists who will gut you if you call LEGO a "children's toy."
Brian Hirt (our resident AFOL, i.e. adult fan of LEGO) talks with co-hosts Erica Spyres and Mark Linsenmayer about creative play vs. following the printed directions, building purists vs. anthropomorphizers, LEGO qua corporate overlord, the LEGO films and competitive building TV show, and more.
Brian's LEGO designs that we react to are the Mandelbrot fractal, baby Yoda, dreidel, and swimming pool. "AFOL" is but the first of many LEGO-specific initialisms; see the glossary.
Here are some articles we drummed up to prepare:
Learn more at prettymuchpop.com. This episode includes bonus discussion that you can only hear by supporting the podcast at patreon.com/prettymuchpop. This podcast is part of the Partially Examined Life podcast network.
Pretty Much Pop: A Culture Podcast is the first podcast curated by Open Culture. Browse all Pretty Much Pop posts or start with the first episode.