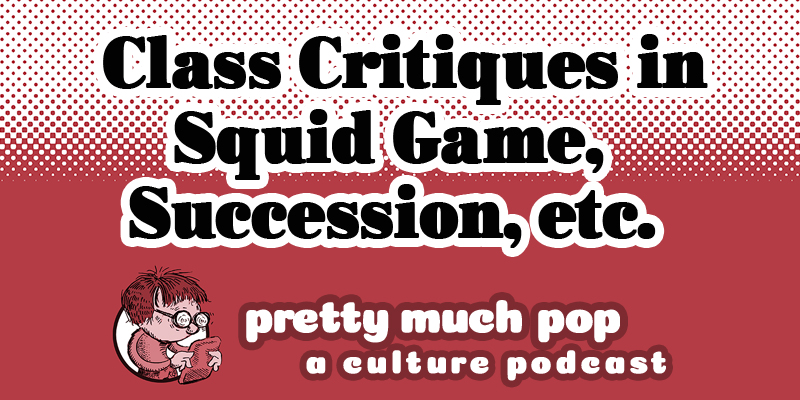 Popular shows have commented on wealth inequality by showing how dire the situation is for the poor and/or how disconnected and clueless the rich are. How effective is this type of social commentary?
Your host Mark Linsenmayer is joined by philosopher and NY Times writer Lawrence Ware, novelist and writing professor Sarahlyn Bruck, and educator with a rhetoric doctorate Michelle Parrinello-Cason to discuss the appeal of both reality show ("fishbowl") horror and satire. Is it OK if we don't like any of the characters in Succession? Does Squid Game actually deserve its 94% on Rotten Tomatoes? Are we even capable as American viewers of appreciating what it's trying to do?
We also touch on White Lotus, The Hunt, Schitt's Creek, torture porn, social commentary in songs, and more. Lurking in the background here are foundational works for this trend: Parasite, Get Out, Battle Royale, and The Hunger Games.
A few articles we may have drawn on for the discussion:
Hear more from our guests on past episodes: Law on various PEL discussions on race and religion, Sarahlyn on PMP on soap operas, Michelle on PMP on board games. Follow them @law_writes, @sarahlynbruck and @DaylaLearning.
This episode includes bonus discussion you can access by supporting the podcast at patreon.com/prettymuchpop or by choosing a paid subscription through Apple Podcasts. This podcast is part of the Partially Examined Life podcast network.
Pretty Much Pop: A Culture Podcast is the first podcast curated by Open Culture. Browse all Pretty Much Pop posts.