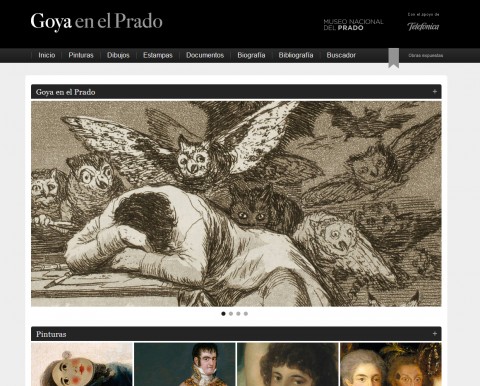 Two of the the towering figures of Western art–Francisco de Goya and Rembrandt van Rijn–have just become more accessible to people around the world with the introduction of a pair of new online databases.
The Museo del Prado in Madrid has just launched a Web site, Goya en el Prado, which makes over 1,000 works by the late 18th- and early 19th-century Spanish master available for online viewing, along with his correspondence and other documents. Although the site is currently available only in Spanish (tip: view the site with Google Chrome and it will translate things for you!) the pictorial contents are easy to explore for people who are not fluent in the language. They fall under three categories: paintings (pinturas), drawings (dibujos) and prints (estampas). More than half of Goya's surviving works–from his masterpieces to obscure sketches–are housed at the Prada and are now available for browsing by scholars and the general public alike. Many of the works are rarely seen. "Notable features within this exceptionally important and interesting project," writes artdaily.org, "include the option to access online the unique collection of works on paper by Goya in the Museum, which is not normally on display for conservation reasons." Here's the link: Goya en el Prado.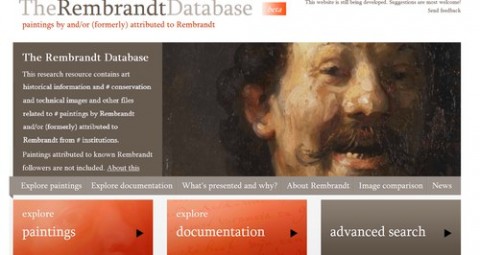 Two venerable Dutch art institutions–the Netherlands Institute for Art History (RKD) and the Royal Picture Gallery Mauritshuis have joined forces to create The Rembrandt Database, a resource that brings together materials from research institutions around the world, including the National Gallery of London and the Metropolitan Museum of Art. Unlike the Prado's Goya project, which is intended for a wide audience, the Rembrandt site is designed specifically for art scholars. "The Rembrandt Database aims to become the first port of call for research on Rembrandt's paintings," according to a statement on the site. "Our objective is not to present a final set of data, but to develop and grow continually, especially as more documentation becomes available through new research and collaboration with new partners." By 2014 the organizers hope to have material from 20 museums. At present there are only a dozen Rembrandt paintings in the database, but some of the entries are supported by extensive documentation, including infrared and X-ray imagery. Here's the link: The Rembrandt Database.
via Metafilter/The Art Tribune