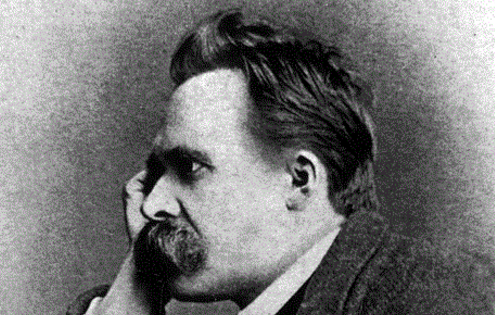 Ever wonder how famous philosophers from the past spent their many hours of tedium between paradigm-smashing epiphanies? I do. And I have learned much from the biographical morsels on "Daily Routines," a blog about "How writers, artists, and other interesting people organize their days." (The blog has also now yielded a book, Daily Rituals: How Artists Work.) While there is much fascinating variety to be found among these descriptions of the quotidian habits of celebrity humanists, one quote found on the site from V.S. Pritchett stands out: "Sooner or later, the great men turn out to be all alike. They never stop working. They never lose a minute. It is very depressing." But I urge you, be not depressed. In these précis of the mundane lives of philosophers and artists, we find no small amount of meditative leisure occupying every day. Read these tiny biographies and be edified. The contemplative life requires discipline and hard work, for sure. But it also seems to require some time indulging carnal pleasures and much more time lost in thought.
Let's take Friedrich Nietzsche (above). While most of us couldn't possibly reach the great heights of iconoclastic solitude he scaled—and I'm not sure that we would want to—we might find his daily balance of the kinetic, aesthetic, gustatory, and contemplative worth aiming at. Though not featured on Daily Routines, an excerpt from Curtis Cate's eponymous Nietzsche biography shows us the curious habits of this most curious man:
With a Spartan rigour which never ceased to amaze his landlord-grocer, Nietzsche would get up every morning when the faintly dawning sky was still grey, and, after washing himself with cold water from the pitcher and china basin in his bedroom and drinking some warm milk, he would, when not felled by headaches and vomiting, work uninterruptedly until eleven in the morning. He then went for a brisk, two-hour walk through the nearby forest or along the edge of Lake Silvaplana (to the north-east) or of Lake Sils (to the south-west), stopping every now and then to jot down his latest thoughts in the notebook he always carried with him. Returning for a late luncheon at the Hôtel Alpenrose, Nietzsche, who detested promiscuity, avoided the midday crush of the table d'hôte in the large dining-room and ate a more or less 'private' lunch, usually consisting of a beefsteak and an 'unbelievable' quantity of fruit, which was, the hotel manager was persuaded, the chief cause of his frequent stomach upsets. After luncheon, usually dressed in a long and somewhat threadbare brown jacket, and armed as usual with notebook, pencil, and a large grey-green parasol to shade his eyes, he would stride off again on an even longer walk, which sometimes took him up the Fextal as far as its majestic glacier. Returning 'home' between four and five o'clock, he would immediately get back to work, sustaining himself on biscuits, peasant bread, honey (sent from Naumburg), fruit and pots of tea he brewed for himself in the little upstairs 'dining-room' next to his bedroom, until, worn out, he snuffed out the candle and went to bed around 11 p.m.
This comes to us via A Piece of Monologue, who also provide some photographs of Nietzsche's favorite Swiss vistas and his austere accommodations. No doubt this life, however lonely, led to the production of some of the most world-shaking philosophical texts ever produced, perhaps rivaled in the nineteenth century only by the work of the prodigious Karl Marx.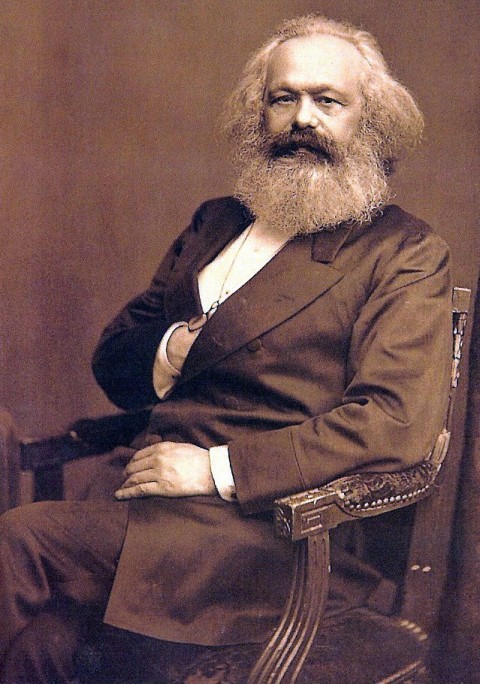 So how did Marx's daily life compare to the morose and monkish Nietzsche? According to Isaiah Berlin, Marx also had his daily habits, though not quite so well-balanced.
His mode of living consisted of daily visits to the British Museum reading-room, where he normally remained from nine in the morning until it closed at seven; this was followed by long hours of work at night, accompanied by ceaseless smoking, which from a luxury had become an indispensable anodyne; this affected his health permanently and he became liable to frequent attacks of a disease of the liver sometimes accompanied by boils and an inflammation of the eyes, which interfered with his work, exhausted and irritated him, and interrupted his never certain means of livelihood. "I am plagued like Job, though not so God-fearing," he wrote in 1858.
Marx's money worries contributed to his physical complaints, surely, as much as Nietzsche's social anxiety did to his. Not all philosophers have had such dramatic emotional lives, however.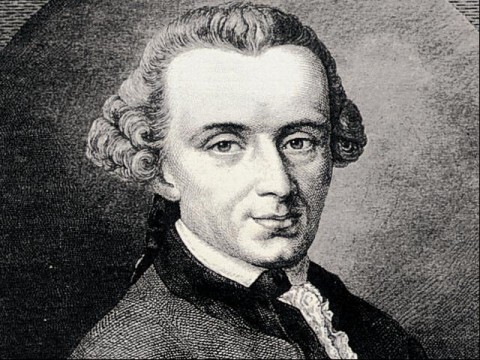 Smoking plays a significant role as a daily aid, for good or ill, in the daily lives of many philosophers, such as that of giant of 18th century thought, Immanuel Kant. But Kant suffered from neither penury nor some severe case of unrequited love. He seems, indeed, to have been a rather dull person, at least in the biographical sketch below by Manfred Kuehn.
His daily schedule then looked something like this. He got up at 5:00 A.M. His servant Martin Lampe, who worked for him from at least 1762 until 1802, would wake him. The old soldier was under orders to be persistent, so that Kant would not sleep longer. Kant was proud that he never got up even half an hour late, even though he found it hard to get up early. It appears that during his early years, he did sleep in at times. After getting up, Kant would drink one or two cups of tea — weak tea. With that, he smoked a pipe of tobacco. The time he needed for smoking it "was devoted to meditation." Apparently, Kant had formulated the maxim for himself that he would smoke only one pipe, but it is reported that the bowls of his pipes increased considerably in size as the years went on. He then prepared his lectures and worked on his books until 7:00. His lectures began at 7:00, and they would last until 11:00. With the lectures finished, he worked again on his writings until lunch. Go out to lunch, take a walk, and spend the rest of the afternoon with his friend Green. After going home, he would do some more light work and read.
For all of their various complaints and ailments, throughout their most productive years these highly productive writers embraced Gustave Flaubert's maxim, "Be regular and orderly in your life, so that you may be violent and original in your work." I have always believed that these are words to live and work by, with the addition of a little vice or two to spice things up.
If you would like to sign up for Open Culture's free email newsletter, please find it here.
If you would like to support the mission of Open Culture, consider making a donation to our site. It's hard to rely 100% on ads, and your contributions will help us continue providing the best free cultural and educational materials to learners everywhere. You can contribute through PayPal, Patreon, and Venmo (@openculture). Thanks!
Related Content:
John Updike's Advice to Young Writers: 'Reserve an Hour a Day'
John Cleese's Philosophy of Creativity: Creating Oases for Childlike Play
Reading Marx's Capital with David Harvey (Free Course)
Walter Kaufmann's Classic Lectures on Nietzsche, Kierkegaard and Sartre (1960)
Download 90 Free Philosophy Courses and Start Living the Examined Life
Sartre, Heidegger, Nietzsche: Three Philosophers in Three Hours
Josh Jones is a writer and musician based in Durham, NC. Follow him at @jdmagness