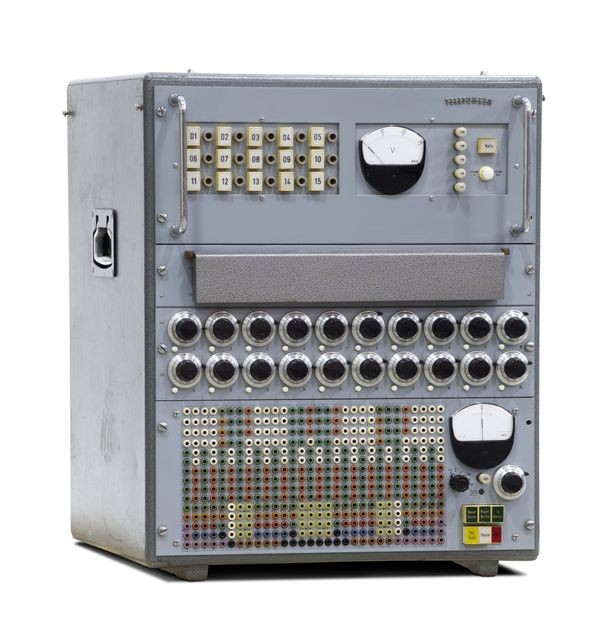 It was only a matter of time before the folks at Google Cultural Institute wandered down the road in Mountain View to visit the Computer History Museum. Together they've taken on a slim little subject, Revolution: The First 2000 Years of Computing
Unlike the best Cultural Institute exhibits (the fall of the Iron Curtain and the dazzling array of other art and history collections come to mind) this one doesn't do enough to leverage video to bring the material to life. It's a breezy little tour from the humble (but effective) abacus to punched cards, magnetic discs and the dawn of miniaturization and networking.
But nothing about how the Internet developed, leading to the Web and, now, the Internet of Everything?
I'll admit that I learned a few things. I hadn't heard of the design-forward Cray 1 supercomputer with its round tower (to minimize wire lengths) and bench to discretely hide power supplies. The Xerox Alto came with consumer friendly features including a mouse, email and the capacity to print exactly what was on the screen. The unfortunate acronym for this asset wasWYSIWYG (What You See Is What You Get).
I had also never heard about the Utah teapot, a picture of a gleaming white ceramic urn used for 20 years as the benchmark for realistic light, shade and color in computer-generated images.
">http://youtu.be/amRQ-xfCuR4
More interesting, and up to the Cultural Institute's standards, is the exhibit built in partnership with the National Museum of Computing in Buckinghamshire, England. It's a fascinating piece of history, focusing on Hitler's efforts to encrypt messages during the war and stump the Allied forces. He commissioned construction of a super-sophisticated machine (not Enigma, if you're thinking of that). The machine was called Lorenz and it took encryption to an entirely new level.
">http://youtu.be/knXWMjIA59c
British linguists and others labored to manually decipher the messages. Attempts to speed the process led to development of Colossus, the world's first electronic comuter. The project was kept secret by the British government until 1975.
Kate Rix writes about education and digital media. Follow her on Twitter.