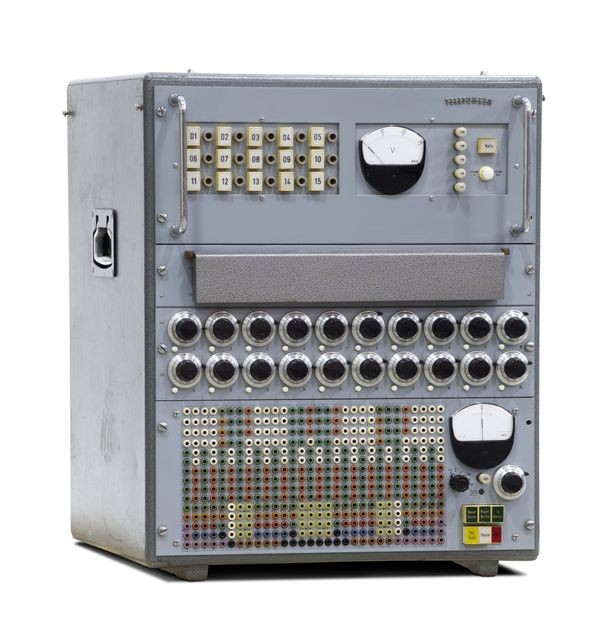 It was only a mat­ter of time before the folks at Google Cul­tur­al Insti­tute wan­dered down the road in Moun­tain View to vis­it the Com­put­er His­to­ry Muse­um. Togeth­er they've tak­en on a slim lit­tle sub­ject, Rev­o­lu­tion: The First 2000 Years of Com­put­ing
Unlike the best Cul­tur­al Insti­tute exhibits (the fall of the Iron Cur­tain and the daz­zling array of oth­er art and his­to­ry col­lec­tions come to mind) this one doesn't do enough to lever­age video to bring the mate­r­i­al to life. It's a breezy lit­tle tour from the hum­ble (but effec­tive) aba­cus to punched cards, mag­net­ic discs and the dawn of minia­tur­iza­tion and net­work­ing.
But noth­ing about how the Inter­net devel­oped, lead­ing to the Web and, now, the Inter­net of Every­thing?
I'll admit that I learned a few things. I hadn't heard of the design-for­ward Cray 1 super­com­put­er with its round tow­er (to min­i­mize wire lengths) and bench to dis­crete­ly hide pow­er sup­plies. The Xerox Alto came with con­sumer friend­ly fea­tures includ­ing a mouse, email and the capac­i­ty to print exact­ly what was on the screen. The unfor­tu­nate acronym for this asset wasWYSI­WYG (What You See Is What You Get).
I had also nev­er heard about the Utah teapot, a pic­ture of a gleam­ing white ceram­ic urn used for 20 years as the bench­mark for real­is­tic light, shade and col­or in com­put­er-gen­er­at­ed images.
">http://youtu.be/amRQ-xfCuR4
More inter­est­ing, and up to the Cul­tur­al Institute's stan­dards, is the exhib­it built in part­ner­ship with the Nation­al Muse­um of Com­put­ing in Buck­ing­hamshire, Eng­land. It's a fas­ci­nat­ing piece of his­to­ry, focus­ing on Hitler's efforts to encrypt mes­sages dur­ing the war and stump the Allied forces. He com­mis­sioned con­struc­tion of a super-sophis­ti­cat­ed machine (not Enig­ma, if you're think­ing of that). The machine was called Lorenz and it took encryp­tion to an entire­ly new lev­el.
">http://youtu.be/knXWMjIA59c
British lin­guists and oth­ers labored to man­u­al­ly deci­pher the mes­sages. Attempts to speed the process led to devel­op­ment of Colos­sus, the world's first elec­tron­ic comuter. The project was kept secret by the British gov­ern­ment until 1975.
Kate Rix writes about edu­ca­tion and dig­i­tal media. Fol­low her on Twit­ter.