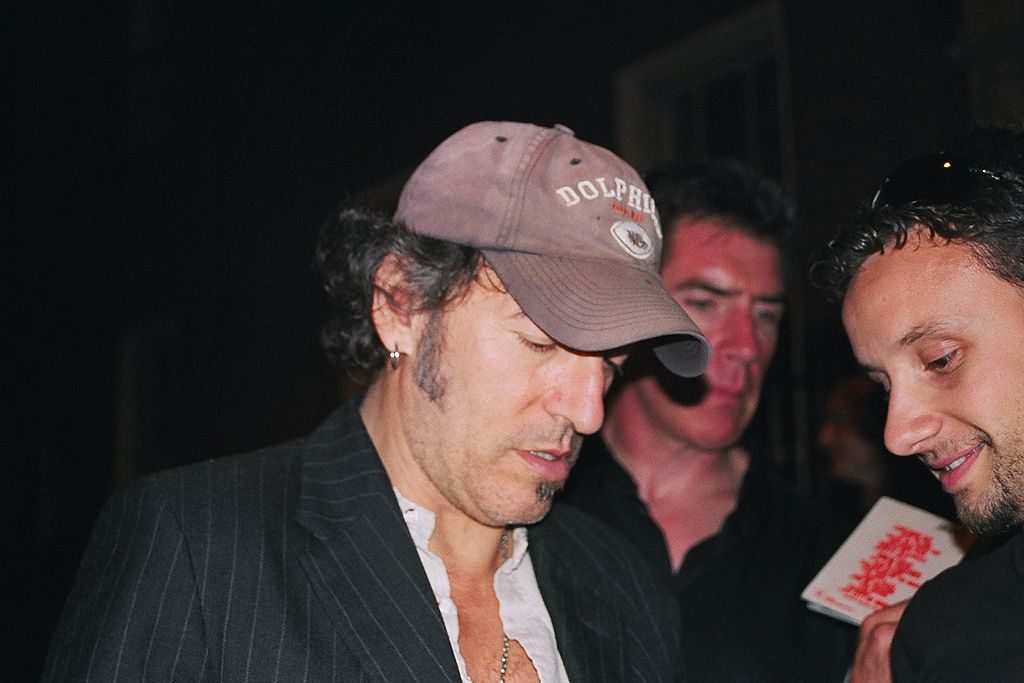 Image by Michele Lucon, via Wikimedia Commons
Bruce Springsteen will make his debut as a children's author next Tuesday, with the release of Outlaw Pete. In advance of that literary event, The New York Times interviewed Springsteen about the books on his reading list and his literary tastes. They ask:
What books are currently on your night stand?

I just finished "Moby-Dick," which scared me off for a long time due to the hype of its difficulty. I found it to be a beautiful boy's adventure story and not that difficult to read. Warning: You will learn more about whales than you have ever wished to know. On the other hand, I never wanted it to end. Also, "Love in the Time of Cholera," by Gabriel García Márquez. It simply touched on so many aspects of human love.

Who is your favorite novelist of all time, and your favorite novelist writing today?

I like the Russians, the Chekhov short stories, Tolstoy and Dostoyevsky. I never read any of them until the past four years, and found them to be thoroughly psychologically modern. Personal favorites: "The Brothers Karamazov" and, of course, "Anna Karenina."

Current favorites: Philip Roth, Cormac McCarthy and Richard Ford. It's hard to beat "American Pastoral," "I Married a Communist" and "Sabbath's Theater." Cormac McCarthy's "Blood Meridian" remains a watermark in my reading. It's the combination of Faulkner and Sergio Leone's spaghetti westerns that gives the book its spark for me. I love the way Richard Ford writes about New Jersey. "The Sportswriter," "Independence Day" and "The Lay of the Land" are all set on my stomping grounds and, besides being poignant and hilarious, nail the Jersey Shore perfectly.
The rest of the interview touches on his favorite New Jersey writer (had to ask that); the writers who most inspired his songwriting (spoiler alert, Flannery O'Connor is one of them); his favorite book about music; the unexpected books on his shelves (hello Bertrand Russell's "The History of Western Philosophy"); and much more. Read the interview in its entirety here, and also see today's Times piece on the new, open-access, academic journal about Springsteen. It's called Boss.
Note, you can find most of the classic books he mentions in our collection, 800 Free eBooks for iPad, Kindle & Other Devices.
Related Content:
Bruce Springsteen Plays East Berlin in 1988: I'm Not Here For Any Government. I've Come to Play Rock
Bruce Springsteen and Pink Floyd Get Their First Scholarly Journals and Academic Conferences
Heat Mapping the Rise of Bruce Springsteen: How the Boss Went Viral in a Pre-Internet Era