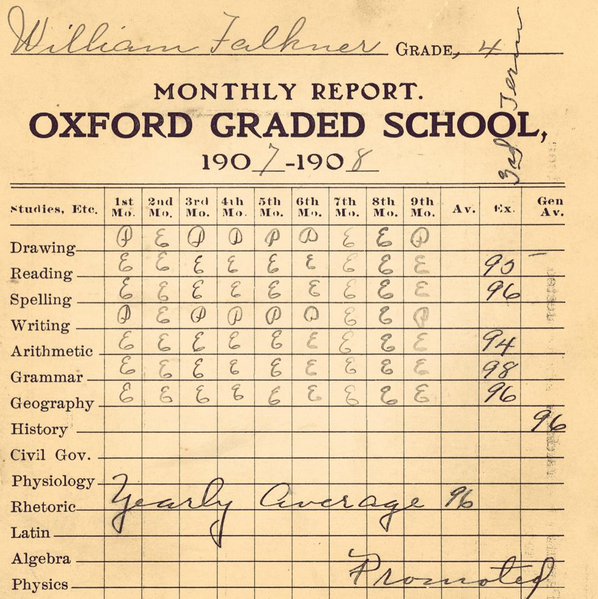 William Faulkner attended the University of Mississippi and lasted only three semesters. He skipped classes, managed to pull a D in English, and then dropped out in 1920.
A far cry from his academic performance in 1907-1908 when, as a fourth grader, he got mostly E's (presumably meaning "Excellent"), a yearly average of 96, and a high grade of 98 in Grammar.
Faulkner's 4th grade report comes to you courtesy of The Harry Ransom Center's Instagram account. Give it a follow.
Related Content: 
William Faulkner Resigns From His Post Office Job With a Spectacular Letter (1924)
William Faulkner Outlines on His Office Wall the Plot of His Pulitzer Prize Winning Novel, A Fable (1954)
Guidelines for Handling William Faulkner's Drinking During Foreign Trips From the US State Department (1955)