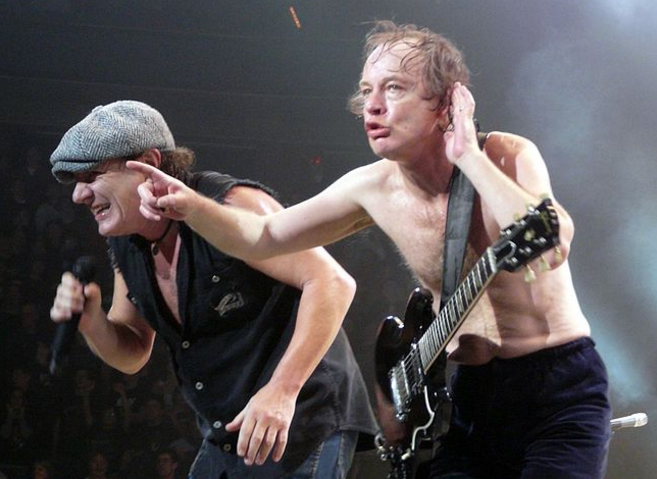 Image by Weatherman90, via Wikimedia Commons
Last summer, Paul Marshall, a DJ at the classic rock station 100.7 KSLX in Phoenix Arizona, went the distance in trying to answer a question: how many AC/DC songs end in pretty much the same way? The result of his study is the supercut below. On his Facebook page, Marshall writes:
It took a LONG time to go through. I promise you, *no song was repeated.* These are all the final notes, of almost every AC/DC song ever recorded (very few songs in their history, fade out. They were omitted). They know how to end a song. That's for sure. Feel free to share, steal, and give to your morning show without crediting me (you know who you are!). Annnd….power chord!
All of this puts the quote attributed to Angus Young (AC/DC co-founder/guitarist) in a funny light: "I'm sick to death of people saying we've made 11 albums that sounds exactly the same, Infact, [sic] we've made 12 albums that sound exactly the same."
Enjoy!
If you would like to sign up for Open Culture's free email newsletter, please find it here.
If you would like to support the mission of Open Culture, consider making a donation to our site. It's hard to rely 100% on ads, and your contributions will help us continue providing the best free cultural and educational materials to learners everywhere. You can contribute through PayPal, Patreon, Venmo (@openculture) and Crypto. Thanks!