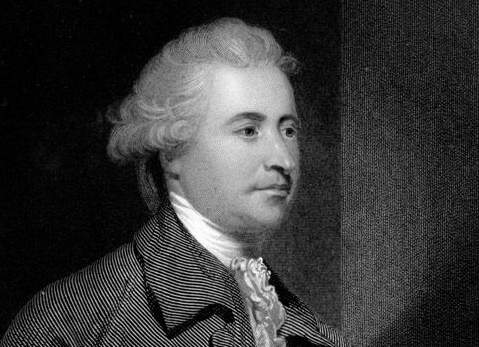 "The only thing necessary for the triumph of evil is for good men to do nothing." It's a quote routinely attributed to Edmund Burke. But it turns out falsely so. Apparently, he never uttered these words. At best, the essence of the quote can be traced back to the utilitarian philosopher John Stuart Mill, who delivered an 1867 inaugural address at the University of St. Andrews and stated: "Let not any one pacify his conscience by the delusion that he can do no harm if he takes no part, and forms no opinion. Bad men need nothing more to compass their ends, than that good men should look on and do nothing. He is not a good man who, without a protest, allows wrong to be committed in his name, and with the means which he helps to supply, because he will not trouble himself to use his mind on the subject."
If you came to this page looking for Burke to help support ideas of social upheaval, we'd suggest watching the video below, or better yet reading Reflections on the Revolution in France, a fundamental text in the canon of conservative literature where Burke cautioned against abrupt or violent social change.
If you would like to sign up for Open Culture's free email newsletter, please find it here.
If you would like to support the mission of Open Culture, consider making a donation to our site. It's hard to rely 100% on ads, and your contributions will help us continue providing the best free cultural and educational materials to learners everywhere. You can contribute through PayPal, Patreon, Venmo (@openculture) and Crypto. Thanks!
Related Content:
1,700 Free Online Courses from Top Universities
A History of Ideas: Animated Videos Explain Theories of Simone de Beauvoir, Edmund Burke & Other Philosophers
What Books Did Wunderkind Philosopher J.S. Mill Read Between Ages 3 and 7?: Plato's Apology (in Ancient Greek), Cervantes' Don Quixote & Much More
Jeremy Bentham's Mummified Body Is Still on Display–Much Like Other Aging British Rock Stars