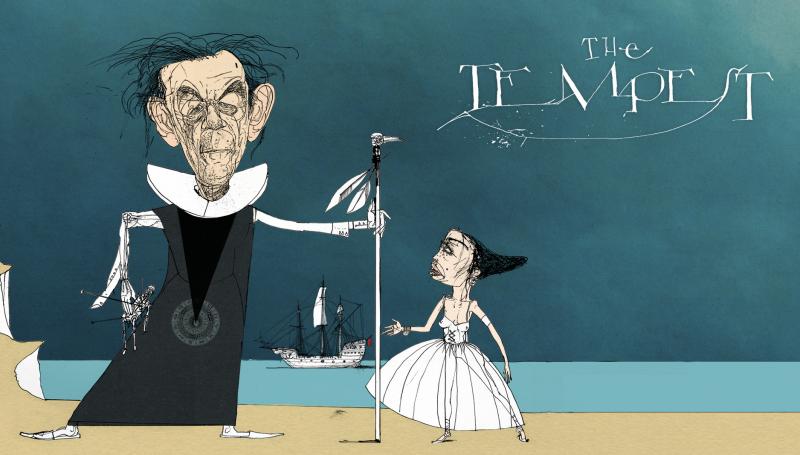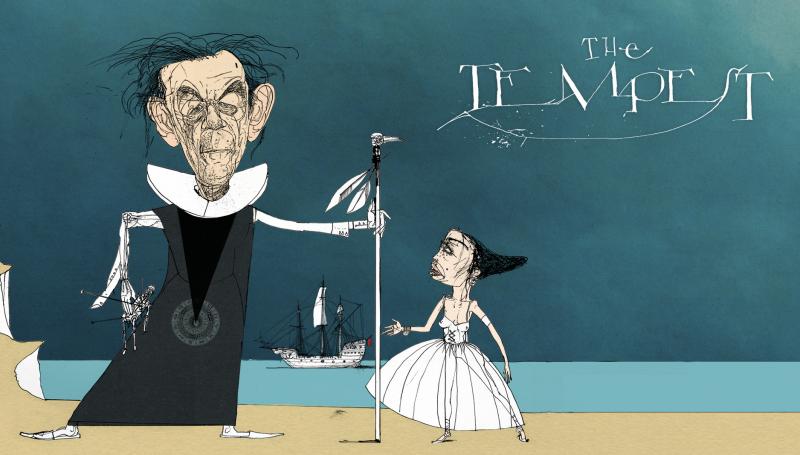 FYI: Ian McKellen, who first made his reputation performing at the Royal Shakespeare Company in the 1970s and 80s, has just released the first of a series of iPad apps meant to make Shakespeare's plays more accessible, especially for high school and college students.
As McKellen explains above, Shakespeare's plays were originally meant to be seen performed live in a theatre, not read as books. And so these apps feature actors performing dramatic scenes from the plays, while text scrolls by. They've just launched the first of 37 apps. It's devoted to The Tempest, runs $5.99 on iTunes, and frankly seems well worth the price. Benedict Cumberbatch likes it. See below.
The app also includes these features:
The full text of The Tempest as published in the First Folio.
A full digital version of Arden Shakespeare The Tempest.
The ability to switch between three different levels of notes depending on the level of reader's needs.
A full breakdown and explanation of every character and all of their lines across every scene.
A linked historical time line of Shakespeare's life, his plays, his theatres, and contemporary context to put it all into perspective.
Video explanations and discussions by both Sir Ian McKellen and Professor Sir Jonathan Bate on characters, themes, and the meaning of the play.
A full "play at a glance" with illustrations and summaries to explain the play's plot with key quotes and events.
A history of all the major productions of The Tempest from the 17th century to the present day.
The option to make notes, copy and highlight text that can be collected, correlated and exported for later use.
The option to search the play's full text and essays.
Keep your eye on Heuristic Shakespeare's iTunes site for new Shakespeare apps down the line.
Related Content:
Ian McKellen Stars in King Lear
Sir Ian McKellen Puts on a Dazzling One-Man Shakespeare Show
A 68 Hour Playlist of Shakespeare's Plays Being Performed by Great Actors: Gielgud, McKellen & More