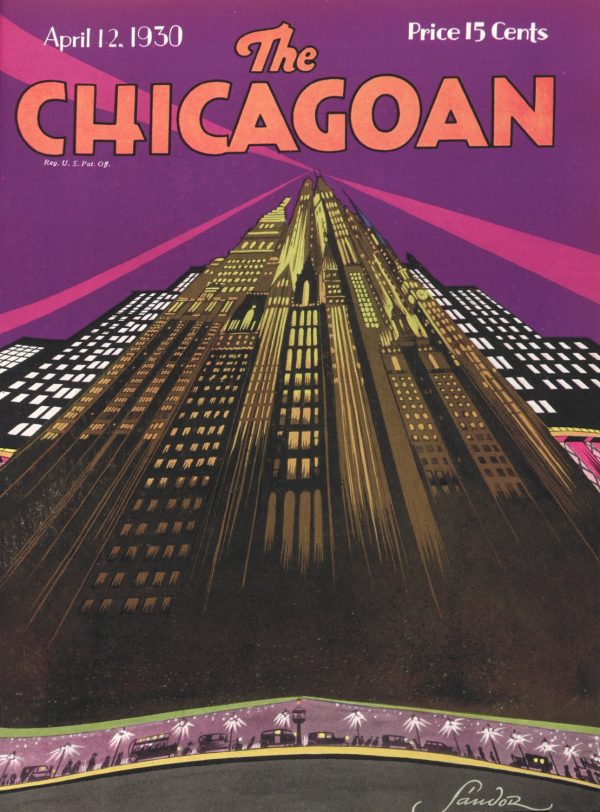 Copyright The Quigley Publishing Company, a Division of QP Media, Inc.
Chicago's famed "second city complex" didn't spring from organic feelings of inferiority, but rather from the poisonous pen of visiting New Yorker writer, A.J. Liebling:
Seen from the taxi, on the long ride in from the airport, the place looked slower, shabbier, and, in defiance of all chronology, older than New York… the low buildings, the industrial plants, and the railroad crossings at grade produced less the feeling of being in a great city than of riding through an endless succession of factory-town main streets. 

– A.J. Liebling, Chicago: The Second City, 1952
The Manhattan born journalist's observations about the toddlin' town are plainly those formed by an outsider, albeit one who harbored no designs on becoming an insider.
The Chicagoan, a homegrown publication that intentionally mimicked The New Yorker in both design and content, offers a different take. From 1926 to 1935, it strove to counteract the city's thuggish reputation (Al Capone, anyone?) by drawing attention to its cultural offerings and high society doings.
Outside of Chicago, no one cared much. Having failed to replicate The New Yorker's national success, it folded, leaving behind very few surviving copies.
Neil Harris, a University of Chicago Professor Emeritus of History, has righted that wrong by arranging for the university library's near complete collection of Chicagoans to be uploaded to a searchable online database.
The covers have a Jazz Age vibrancy, as do articles, advertisements, and cartoons aimed at Chicago's smart set. There's even a Helen Hokinson cartoon, in the form of a Borden cheese ad.
A search for Lieblings yielded but two: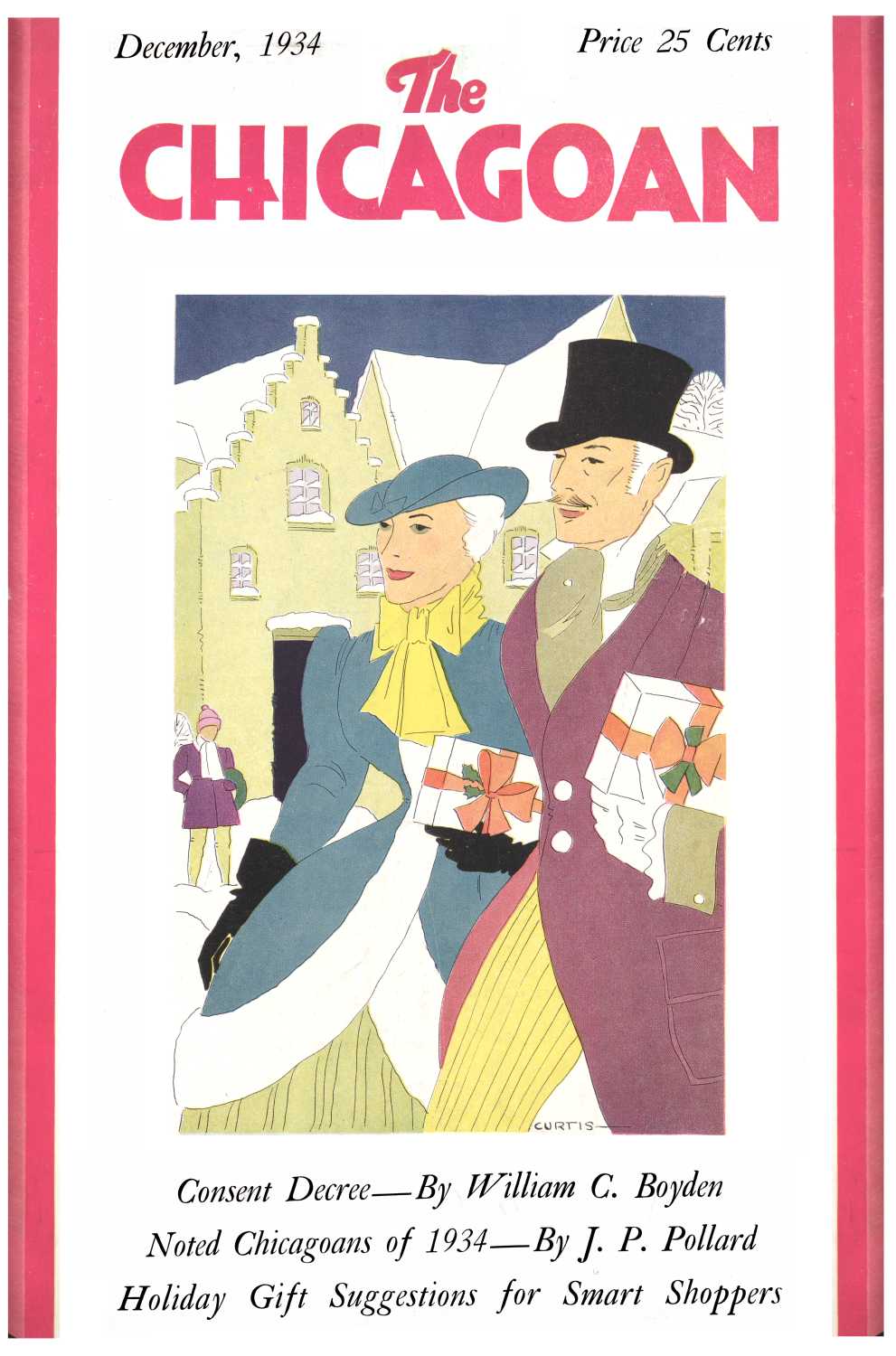 Copyright The Quigley Publishing Company, a Division of QP Media, Inc.
One from December 1, 1934, above, name checks pianist Emil Liebling in an article revisiting the 1897 Christmas issue of another bygone Chicago paper, the Saturday Evening Herald.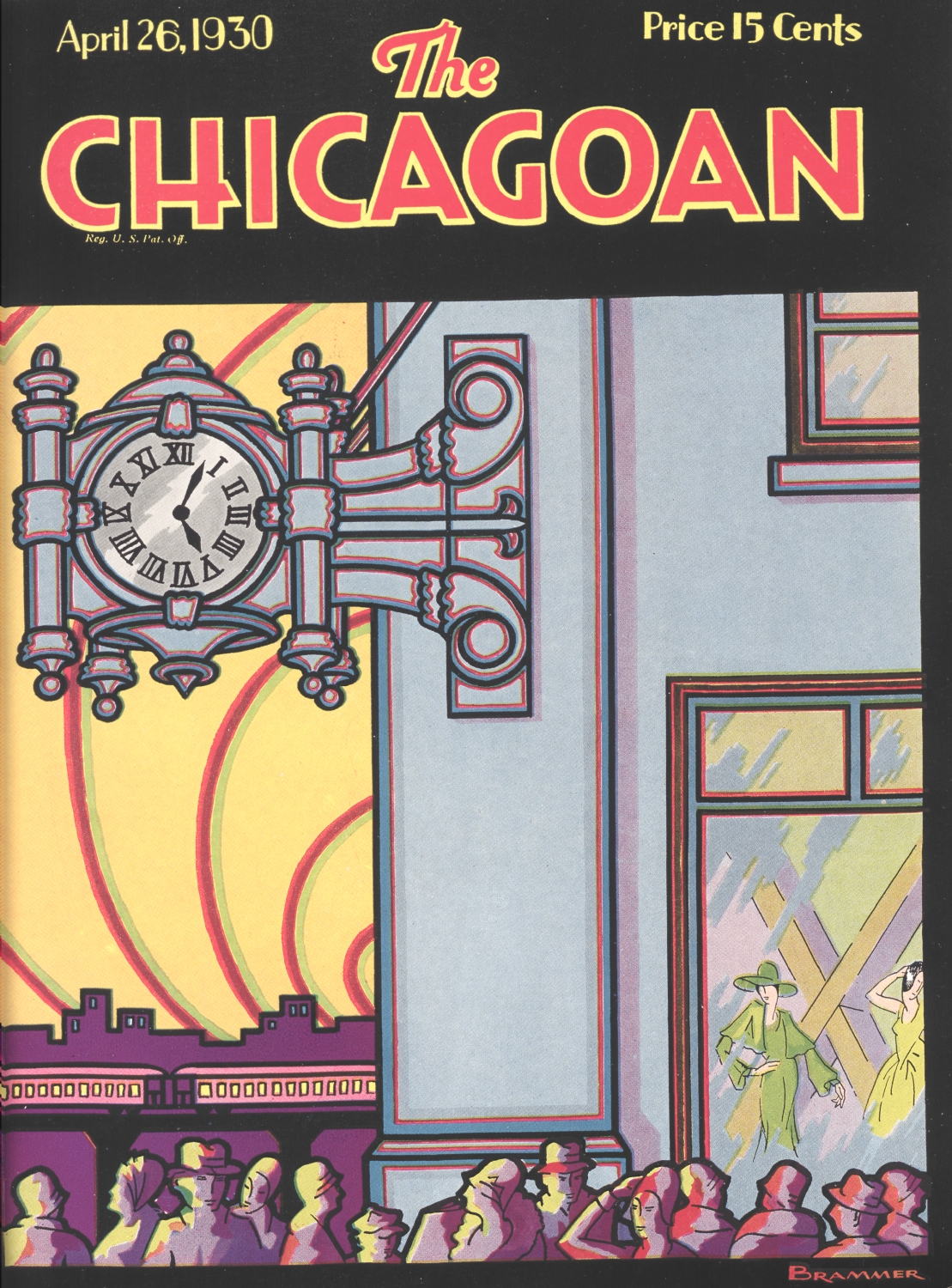 Copyright The Quigley Publishing Company, a Division of QP Media, Inc.
Four years earlier, in Vol. 9, No. 3, Robert Pollack's Musical Notes column made mention of Leonard Liebling, a critic for the New York American… (I can hear A.J. beyond-the-grave snickering even now).
You can browse the pages of The Chicagoan here. For further reading, see Professor Harris' book, The Chicagoan: A Lost Magazine of the Jazz Age.
Related Content:
Partisan Review Now Free Online: Read All 70 Years of the Preeminent Literary Journal (1934-2003)
The Pulp Fiction Archive: The Cheap, Thrilling Stories That Entertained a Generation of Readers (1896-1946)
The Best Magazine Articles Ever, Curated by Kevin Kelly
Ayun Halliday is an author, illustrator, theater maker and Chief Primatologist of the East Village Inky zine.  Her latest script, Fawnbook, is available in a digital edition from Indie Theater Now.  Follow her @AyunHalliday.