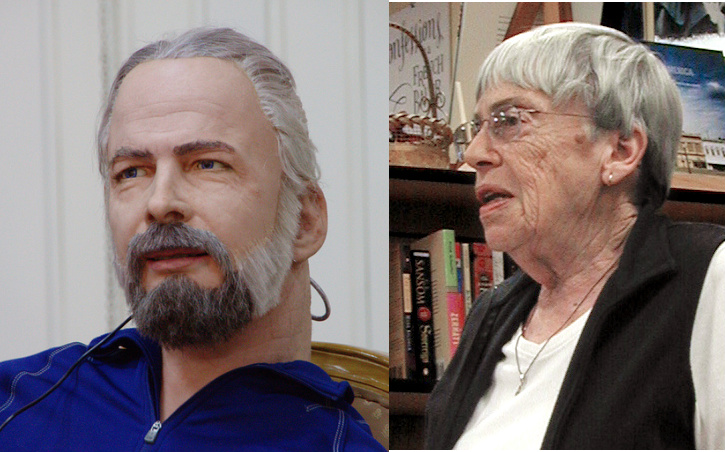 Creative commons images are by Rasmus Lerdorf and Gorthian , via Wikimedia Commons
When you run a site like this, you learn all kinds of unexpected things–most of it rich and rewarding, some of it strange, trivial and still nonetheless intriguing. Discovering that Adolf Hitler and Ludwig Wittgenstein went to the same Austrian middle school, likely at the same time, fits into the latter category. And so too does this: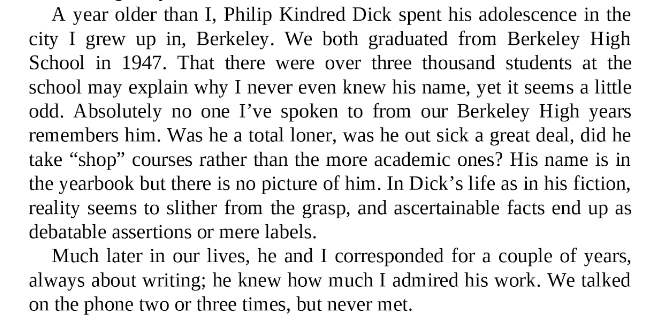 On Twitter, jazz critic Ted Gioia recently highlighted a curious passage from Ursula K. Le Guin's new book, where she mentions attending high school with another seminal figure in sci-fi literature, Philip K. Dick (Do Androids Dream of Electric Sheep?, Total Recall, Minority Report, A Scanner Darkly etc.).
As she separately told The Paris Review, Berkeley High had 5,300 kids during the 1940s. It was a big high school. And yet "Nobody knew Phil Dick. I have not found one person from Berkeley High who knew him. He was the invisible classmate." Years later, the two authors talked. But never met. PKD always remained something of a ghost.
Related Content:
Ursula Le Guin Gives Insightful Writing Advice in Her Free Online Workshop
Hear Inventive Stories from Ursula LeGuin & J.G. Ballard Turned Into CBC Radio Dramas
33 Sci-Fi Stories by Philip K. Dick as Free Audio Books & Free eBooks
Hear 6 Classic Philip K. Dick Stories Adapted as Vintage Radio Plays
Hear VALIS, an Opera Based on Philip K. Dick's Metaphysical Novel