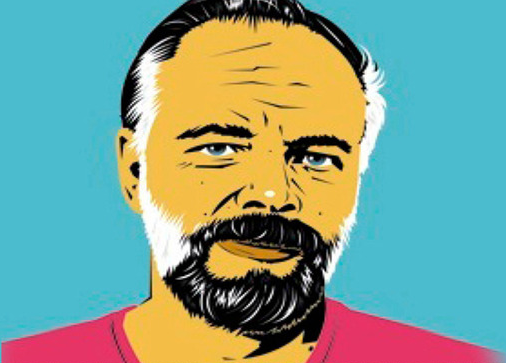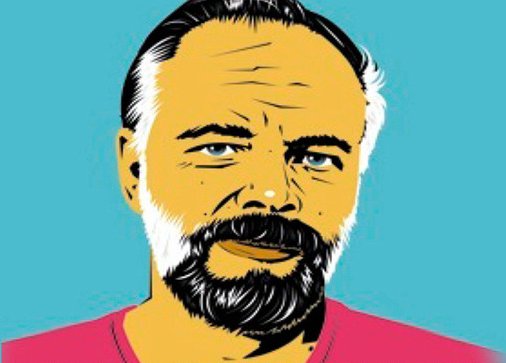 Image by Pete Wesch, via Wikimedia Commons
Although he died when he was only 53 years old, Philip K. Dick (1928 – 1982) published 44 novels and 121 short stories during his lifetime and solidified his position as the most literary of science fiction writers. His novel Ubik appears on TIME magazine's list of the 100 best English-language novels, and Dick is the only science fiction writer to get honored in the prestigious Library of America series, a kind of pantheon of American literature.
If you're not intimately familiar with his novels, then you assuredly know major films based on Dick's work – Blade Runner, Total Recall, A Scanner Darkly and Minority Report. Today, we bring you another way to get acquainted with his writing. We're presenting a selection of Dick's stories available for free on the web. Below we have culled together 33 short stories from our two collections, 800 Free eBooks for iPad, Kindle & Other Devices and 1,000 Free Audio Books: Download Great Books for Free. The stories, it appears, are all in the public domain.
NOTE:  The recent update to this page was assisted by this helpful resource at SFF Audio, which has researched the public domain status of many PKD stories and amassed a handy list.
eTexts (find download instructions here)
"Adjustment Team"
"Beyond the Door"
"Beyond Lies the Wub"
"Breakfast at Twilight"
"Exhibit Piece"
"Foster You're Dead"
"Human Is"
"James P. Crow"
"Meddler"
"Mr. Spaceship"
"Piper in the Woods"
"Progeny"
"Prominent Author"
"Sales Pitch"
"Second Variety"
"Shell Game"
"Small Town"
"Souvenir"
"Survey Team"
"The Crawlers"
"The Crystal Crypt"
"The Defenders"
"The Eyes Have It"
"The Golden Man"
"The Gun"
"The Hanging Stranger"
"The Last of tbe Masters"
"The Skull"
"The Turning Wheel"
"The Variable Man"
"Tony and the Beetles"
"Upon the Dull Earth":
"We Can Remember It For You Wholesale"
Audio
Related Content:
Free: Isaac Asimov's Epic Foundation Trilogy Dramatized in Classic Audio
Neil Gaiman's Free Short Stories and New Year's Wishes
Ray Bradbury Offers 12 Essential Writing Tips and Explains Why Literature Saves Civilization