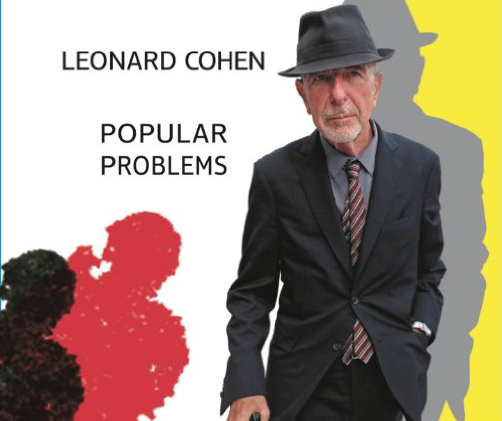 Just thought you'd like to know: NPR's First Listen site is now streaming Leonard Cohen's new album Popular Problems. But it will only be available for a limited time. So don't waste time getting your listening party started.
In its review of the album, The Guardian notes that "financial worries may be driving his comeback, but Leonard Cohen's songs of despair have never sounded so full of life." Listen to the free stream and see what they mean. Or pre-order your own copy on Amazon or iTunes.
Related Content:
Ladies and Gentlemen… Mr. Leonard Cohen: The Poet-Musician Featured in a 1965 Documentary
Leonard Cohen Plays a Spellbinding Set at the 1970 Isle of Wight Festival
Street Artist Plays Leonard Cohen's "Hallelujah" With Crystal Glasses
Leonard Cohen Recounts "How I Got My Song," or When His Love Affair with Music Began
Make knowledge free & open.
Share our posts with friends on Facebook, Twitter and other social media platforms: