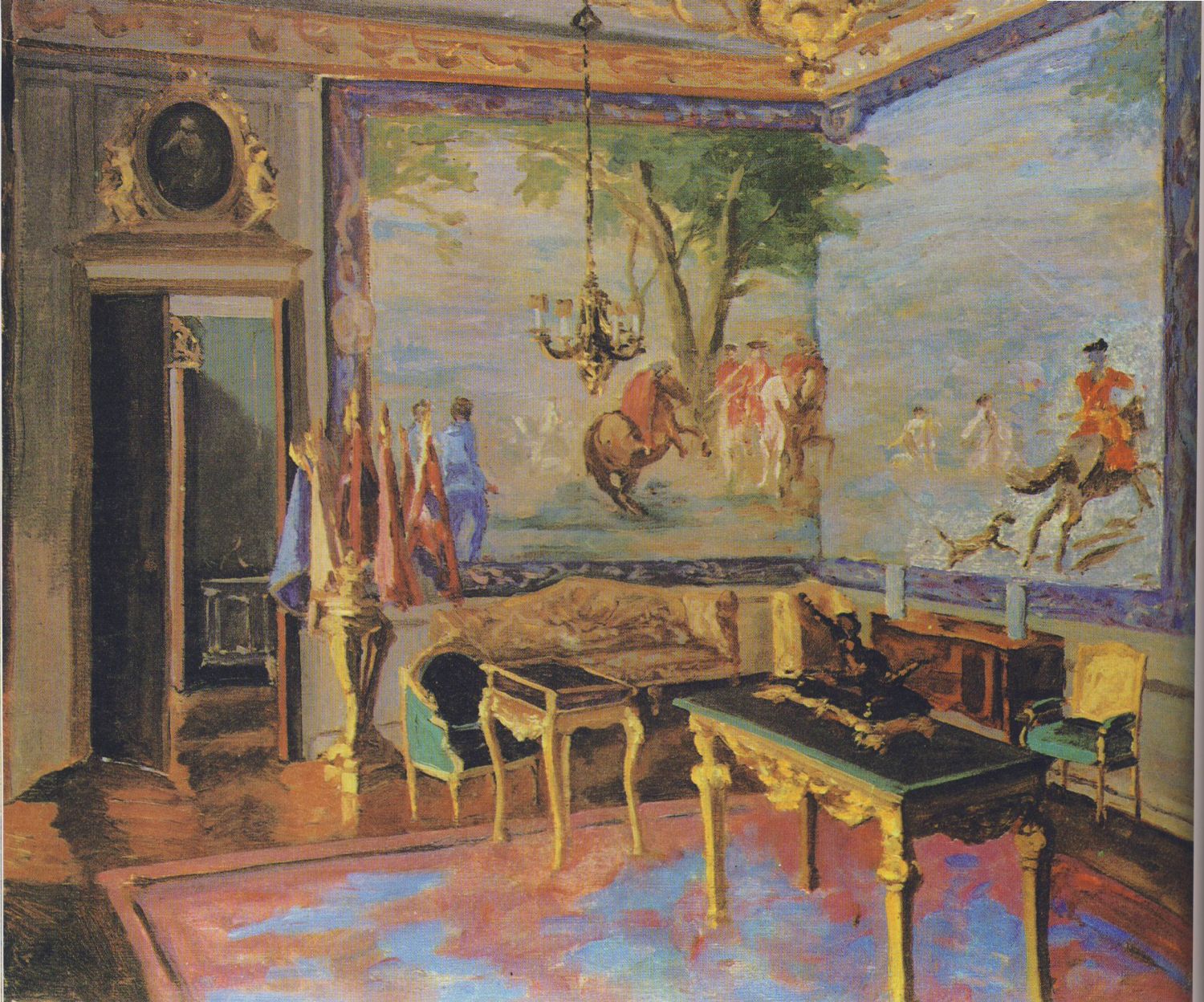 Winston Churchill is one of those colossal figures who readily qualifies for that unfashionable moniker of The Great Man of History. This was a guy who warned of Hitler's threat long before it seemed polite to do so. Through his political acumen and brilliant oratory skills, the two-time prime minister rallied his demoralized country to face down the massive, seemingly unstoppable German army. Beyond that, he won the 1953 Nobel Prize for Literature, for, among other works, his six volume series on the Second World War. And, on top of all that, Churchill was also a passionate painter. And unlike George W. Bush's touchingly awkward attempts, Churchill's paintings were actually pretty good. You can see a few above and below and even more here. (Click on the images to view them in a larger format.)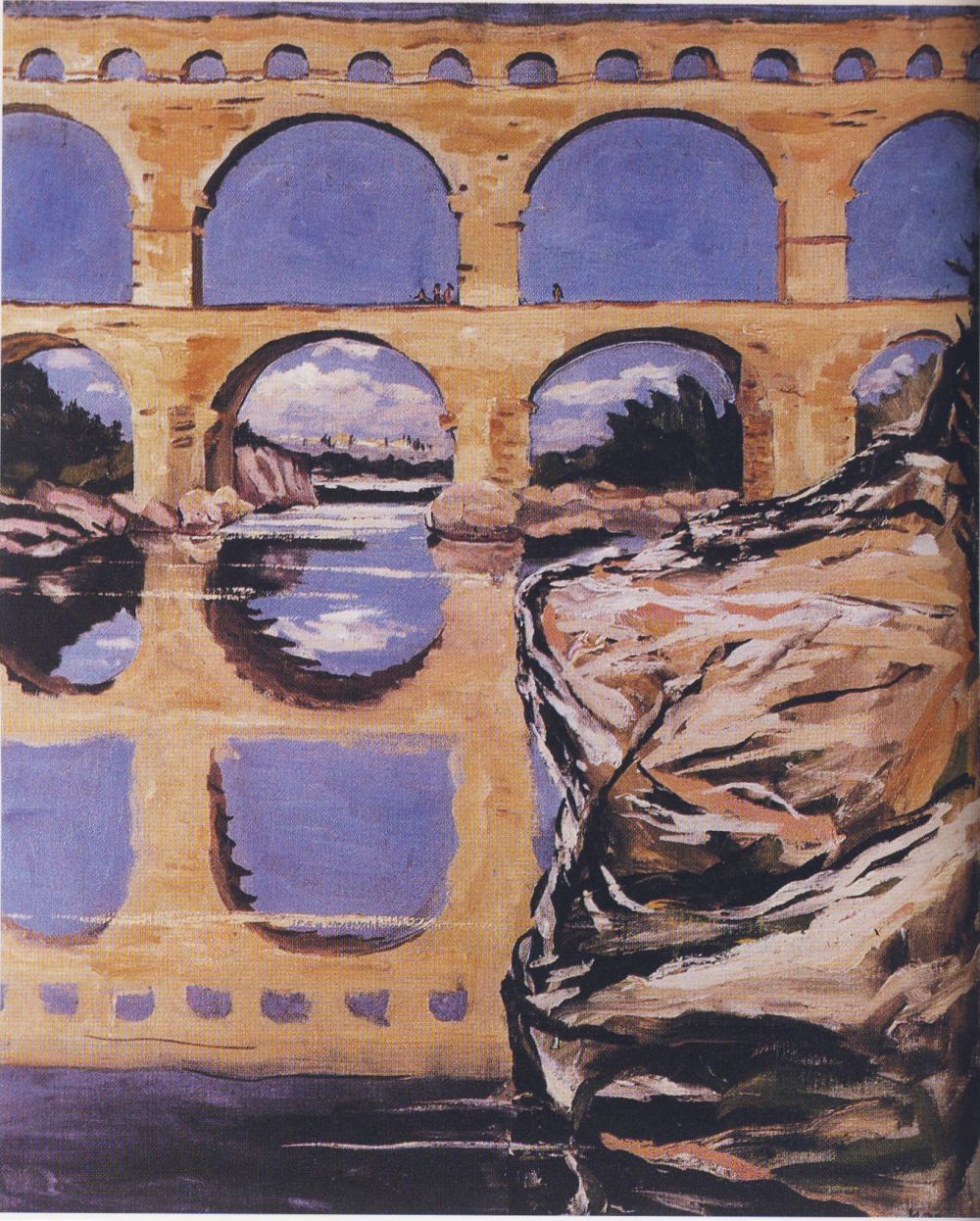 For Churchill, painting was the best way to mentally step away from what had to be a titanically stressful job. "Painting is complete as a distraction," he wrote in 1948. "I know of nothing which, without exhausting the body, more entirely absorbs the mind. Whatever the worries of the hour or the threats of the future, once the picture has begun to flow along, there is no room for them in the mental screen."
Churchill turned to painting at a low point in his life. After an invasion of Gallipoli, which he in part orchestrated, went spectacularly wrong in 1915, he resigned from his government position (First Lord of the Admiralty) in disgrace. "I had great anxiety and no means of relieving it," he wrote. Then he discovered the joys of putting paint to canvas. Over the next 48 years, he cranked out some 500 paintings, mostly landscapes. Oil was his preferred medium and, judging from his oeuvre, Claude Monet, Vincent Van Gogh and William Turner were big influences. "When I get to heaven I mean to spend a considerable portion of my first million years in painting," he wrote. "And so get to the bottom of the subject."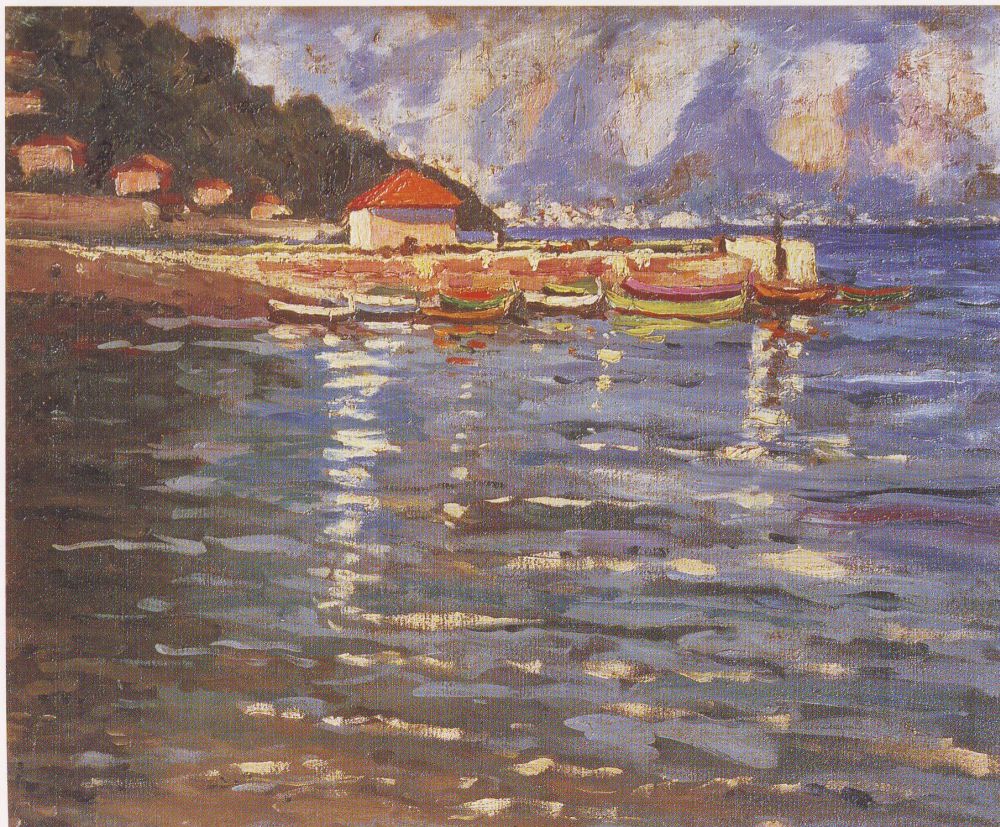 So how good was he? Noted English artist and royal portraitist Sir Oswald Birley was quite impressed by the Prime Minister's abilities. "If Churchill had given the time to art that he has given to politics, he would have been by all odds the world's greatest painter." Of course, Birley was also regularly employed by Churchill, so you might want to take that statement with a grain of salt. David Coombs, who co-authored the book Sir Winston Churchill: His Life and His Paintings, offered a more even-handed assessment. "When he's very good, he's very, very good, but sometimes, he's horrid."
Top: Marlborough Tapestries at Blenheim
Middle: Pont du Gard
Bottom: The Harbour at St. Jean Cap Ferrat
Related Content:
Color Footage of Winston Churchill's Funeral in 1965
Animated: Winston Churchill's Top 10 Sayings About Failure, Courage, Setbacks, Haters & Success
Jonathan Crow is a Los Angeles-based writer and filmmaker whose work has appeared in Yahoo!, The Hollywood Reporter, and other publications. You can follow him at @jonccrow. And check out his blog Veeptopus, featuring one new drawing of a vice president with an octopus on his head daily.  The Veeptopus store is here.