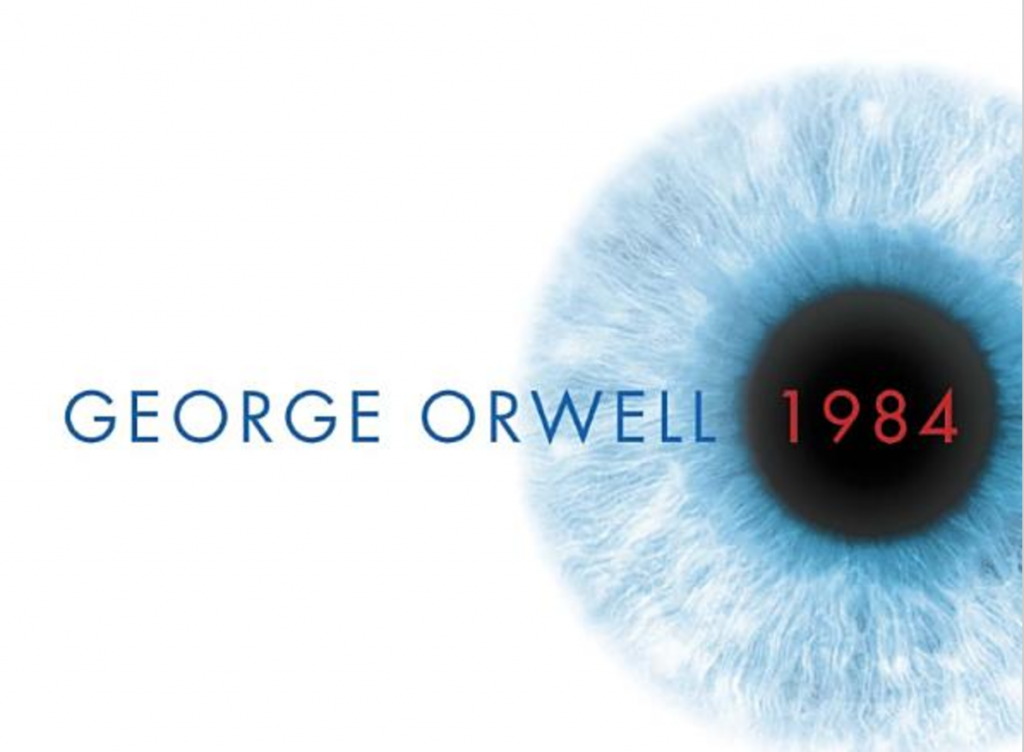 George Orwell's clas­sic dystopi­an nov­el, 1984, has sud­den­ly surged to the very top of the Ama­zon's best­seller list. Though first pub­lished in 1949, it's back with a vengeance. And George only has the new admin­is­tra­tion to thank.
We'll have more on Orwell's 1984 tomor­row. In the mean­time, enjoy some great 1984 picks from our archive below:
Hear the Very First Adap­ta­tion of George Orwell's 1984 in a Radio Play Star­ring David Niv­en (1949)
George Orwell Explains in a Reveal­ing 1944 Let­ter Why He'd Write 1984
A Com­plete Read­ing of George Orwell's 1984: Aired on Paci­fi­ca Radio, 1975
Hux­ley to Orwell: My Hell­ish Vision of the Future is Bet­ter Than Yours (1949)
George Orwell's Har­row­ing Race to Fin­ish 1984 Before His Death
Note: You can down­load Orwell's 1984 as a free audio­book (or two oth­er books of your choice) if you sign up for Audible.com's free tri­al pro­gram. Learn more about Audible's free tri­al pro­gram here.
If you would like to sign up for Open Culture's free email newslet­ter, please find it here.
If you would like to sup­port the mis­sion of Open Cul­ture, con­sid­er mak­ing a dona­tion to our site. It's hard to rely 100% on ads, and your con­tri­bu­tions will help us con­tin­ue pro­vid­ing the best free cul­tur­al and edu­ca­tion­al mate­ri­als to learn­ers every­where. You can con­tribute through Pay­Pal, Patre­on, and Ven­mo (@openculture). Thanks!