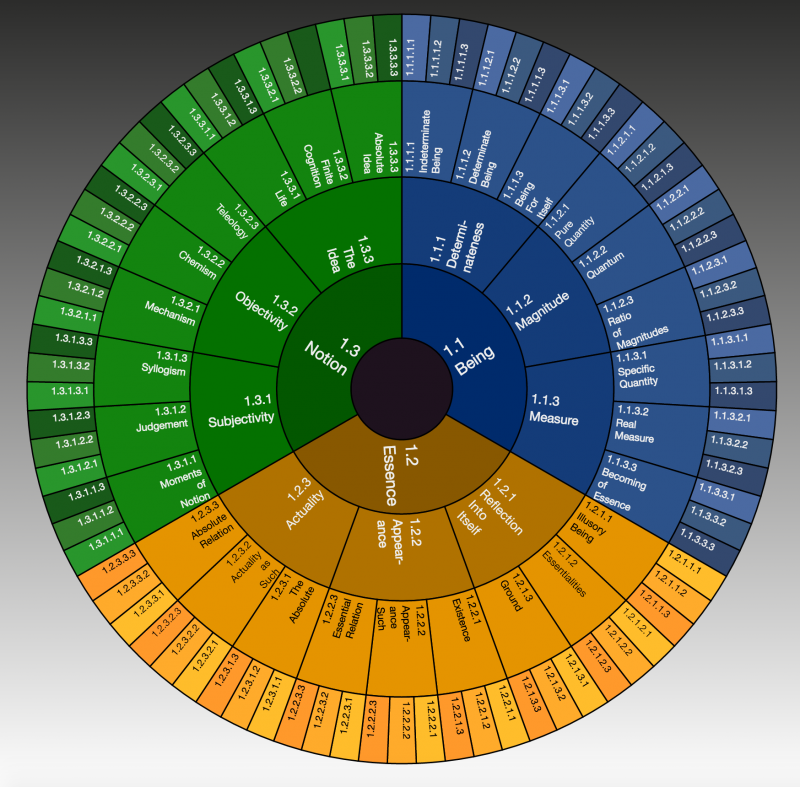 In 1812, GWF Hegel published his Science of Logic. Two centuries later, one of his disciples put on Github an interactive visualisation of Hegel's work, which essentially takes the structure of the text and puts it into a visual map. Whether the visualization has any utility, I'm not sure. But it's fun to give it a quick spin.
If you would like to sign up for Open Culture's free email newsletter, please find it here.
If you would like to support the mission of Open Culture, consider making a donation to our site. It's hard to rely 100% on ads, and your contributions will help us continue providing the best free cultural and educational materials to learners everywhere. You can contribute through PayPal, Patreon, and Venmo (@openculture). Thanks!
Related Content:
An Introduction to Hegel's Philosophy of History: The Road to Progress Runs First Through Dark Times
An Animated Intro to G.W.F. Hegel, and Everything Else You Wanted to Know About the Daunting German Philosopher
Watch The Half Hour Hegel: A Long, Guided Tour Through Hegel's Phenomenology, Passage by Passage
Free Online Philosophy Courses