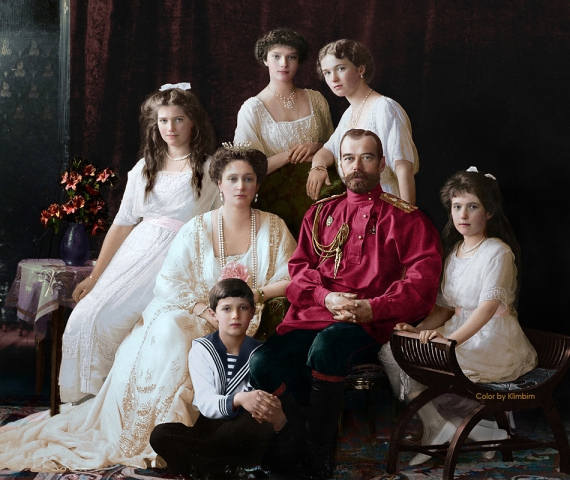 Colorized episodes of I Love Lucy verge on sacrilege, but Olga Shirnina, a translator and amateur colorist of considerable talent, has unquestionably noble goals when colorizing vintage portraits, such as that of the Romanovs, above.
In her view, color has the power to close the gap between the subjects of musty public domain photos and their modern viewers. The most fulfilling moment for this artist, aka Klimblim, comes when "suddenly the person looks back at you as if he's alive."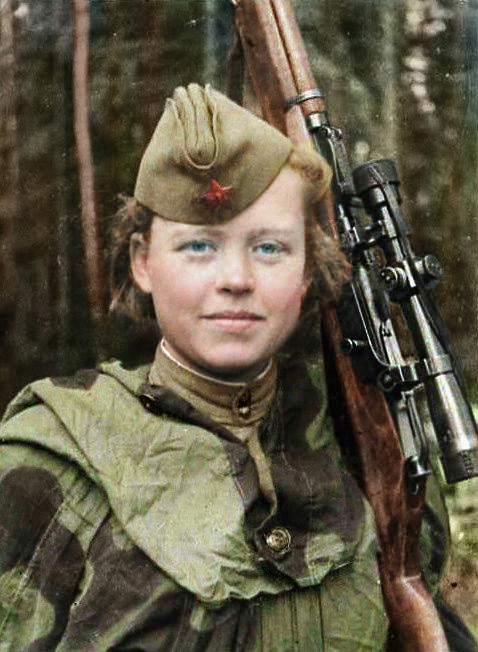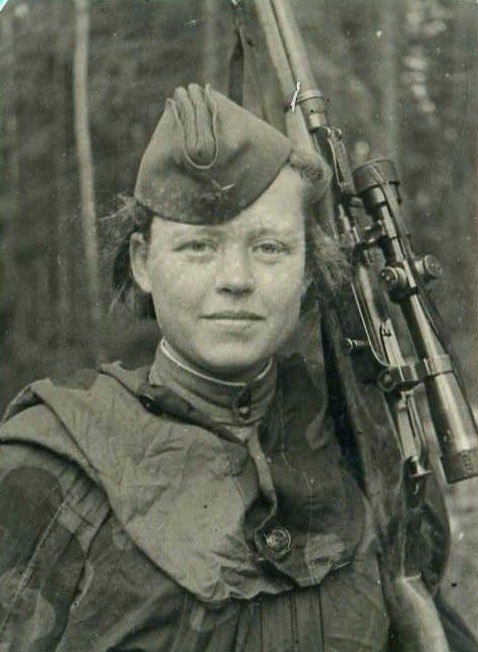 A before and after comparison of her digital makeover on Nadezhda Kolesnikova, one of many female Soviet snipers whose vintage likenesses she has colorized bears this out. The color version could be a fashion spread in a current magazine, except there's nothing artificial-seeming about this 1943 pose.
"The world was never monochrome even during the war," Shirnina reflected in the Daily Mail.
Military subjects pose a particular challenge:
When I colorize uniforms I have to search for info about the colours or ask experts. So I'm not free in choosing colors. When I colorize a dress on a 1890s photo, I look at what colors were fashionable at that time. When I have no limitations I play with colours looking for the best combination. It's really quite arbitrary but a couple of years ago I translated a book about colours and hope that something from it is left in my head.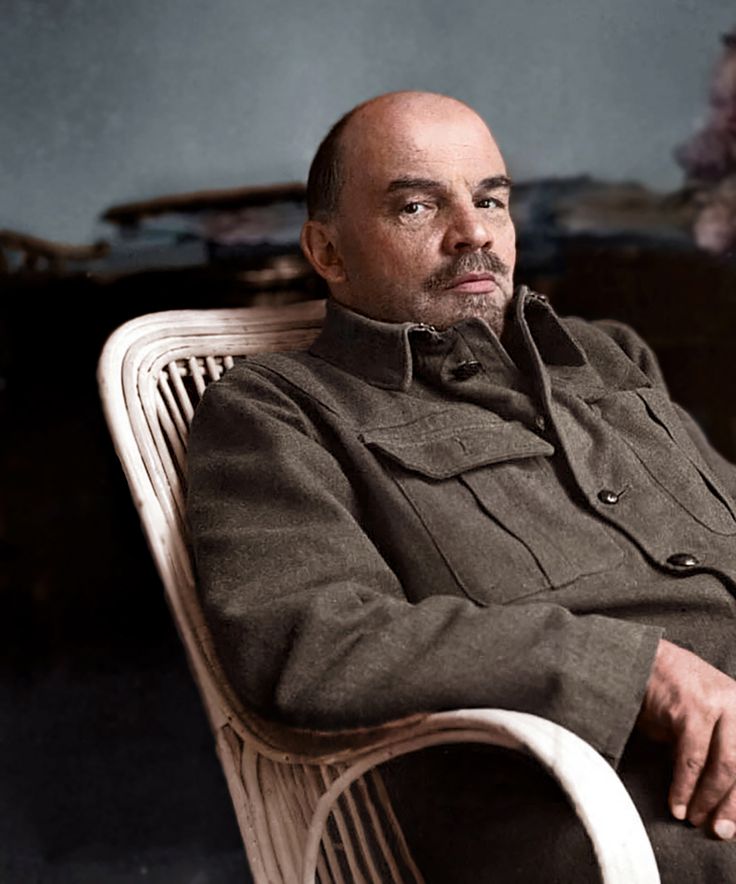 She also puts herself on a short leash where famous subjects are concerned. Eyewitness accounts of Vladimir Lenin's eye color ensured that the revolutionary's colorized irises would remain true to life.
And while there may be a market for representations of punked out Russian literary heroes, Shirnina plays it straight there too, eschewing the digital Manic Panic where Chekhov, Tolstoy, and Bulgakov are concerned.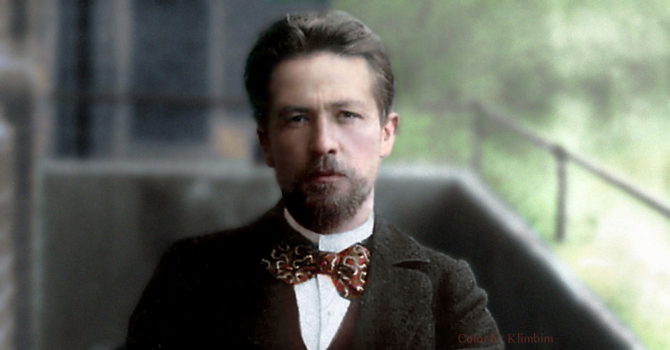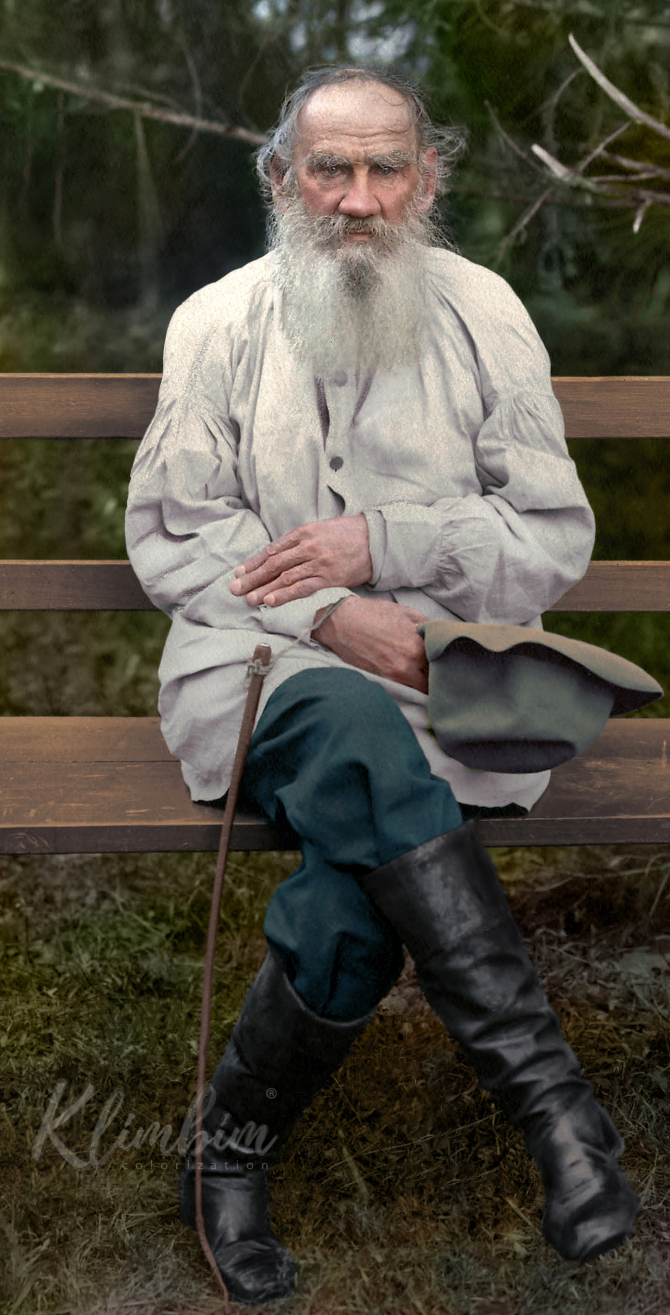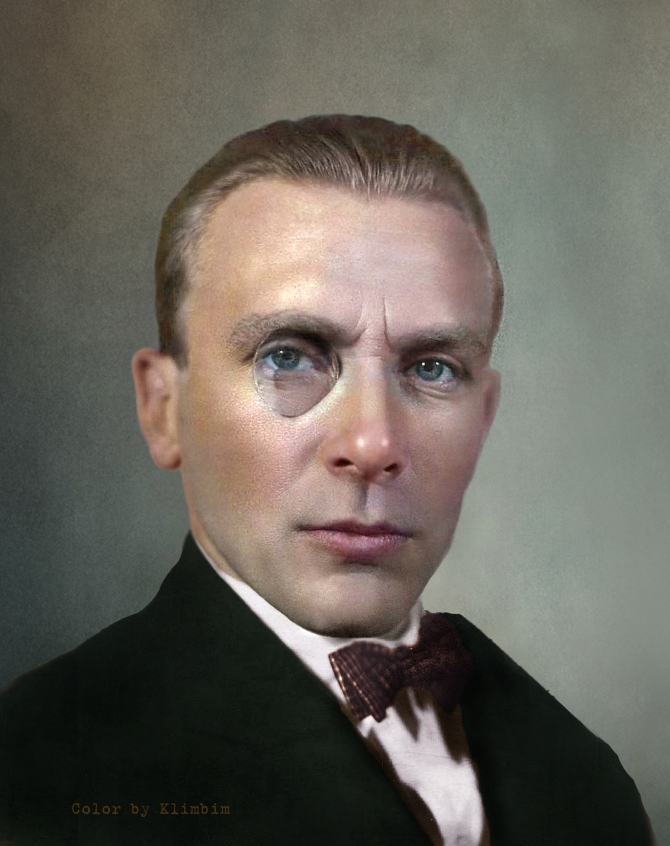 Her hand with Photoshop CS6 may restore celebrity to those whose stars have faded with time, like Vera Komissarzhevskaya, the original ingenue in Chekhov's much performed play The Seagull and wrestler Karl Pospischil, who showed off his physique sans culotte in a photo from 1912.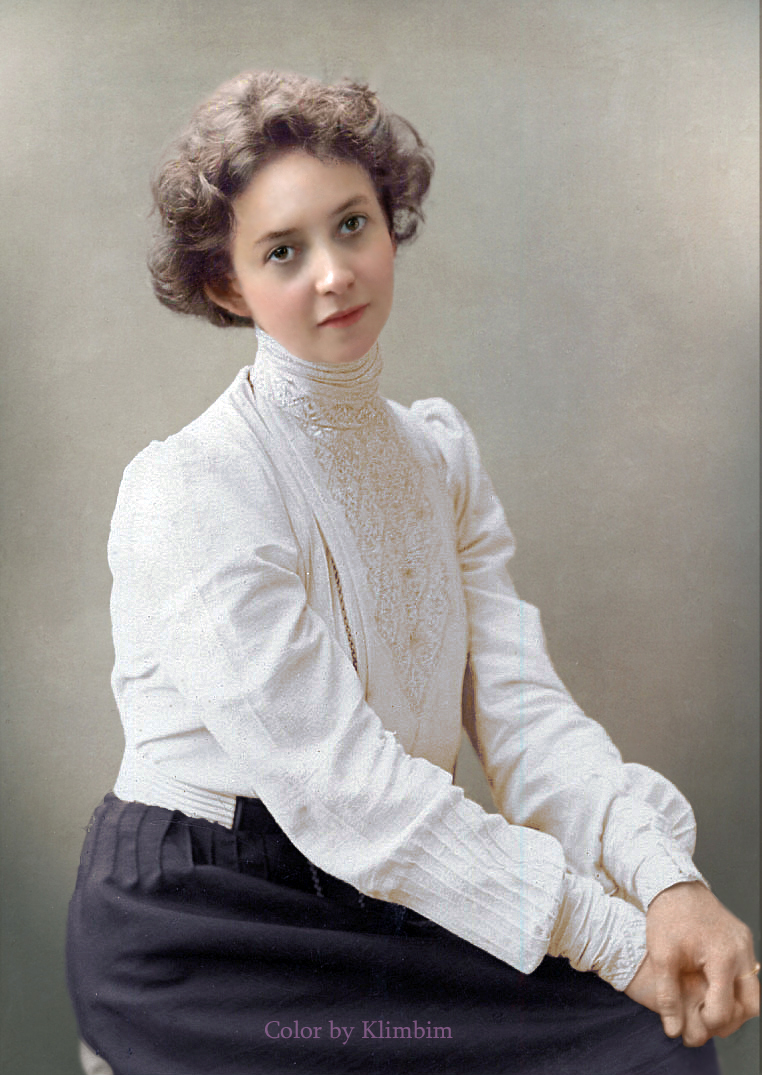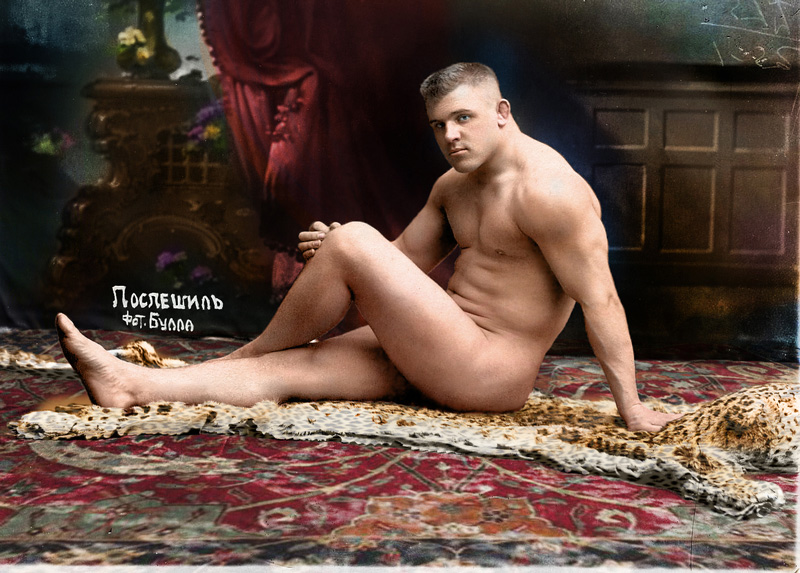 Even the unsung proletariat are given a chance to shine from the fields and factory floors.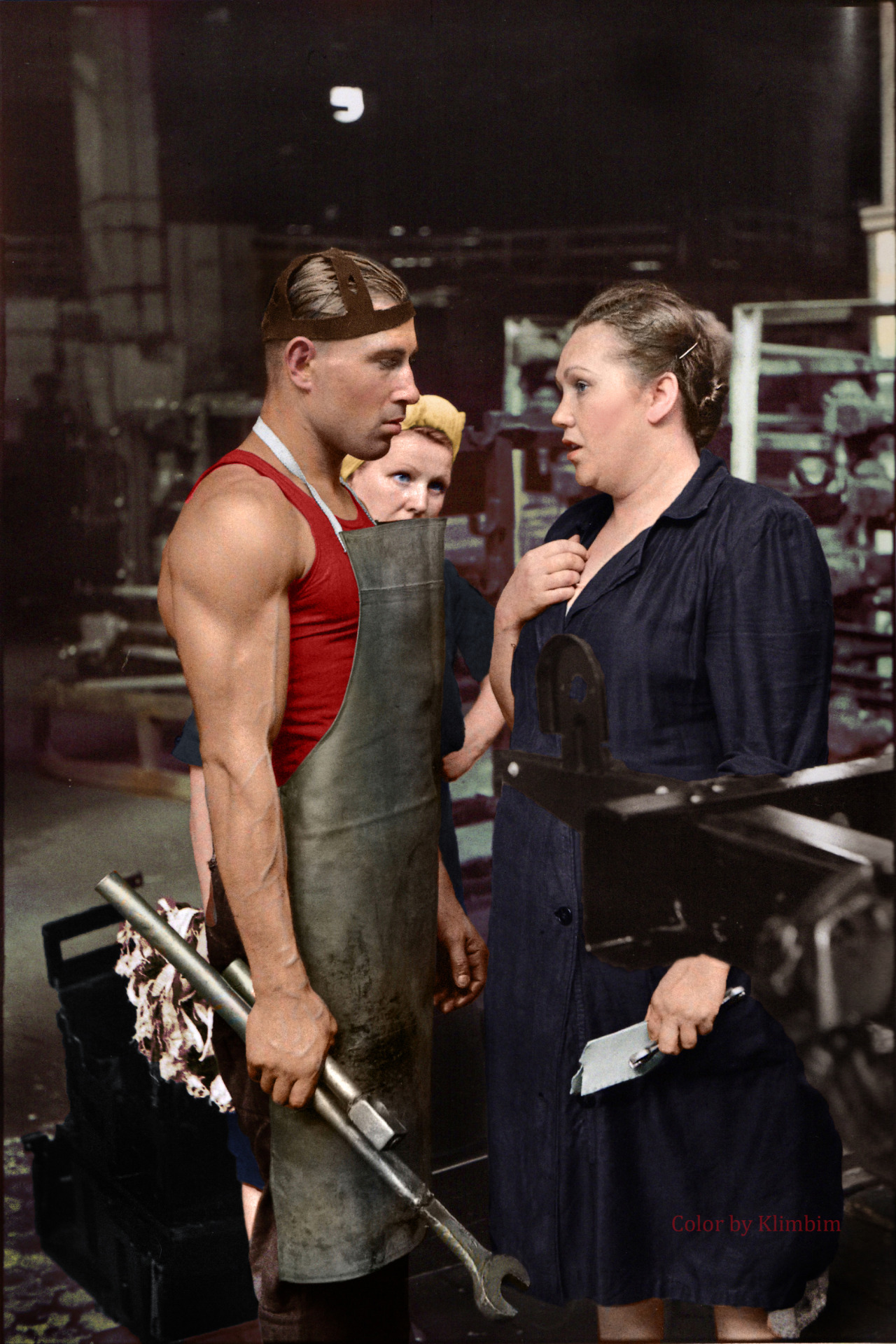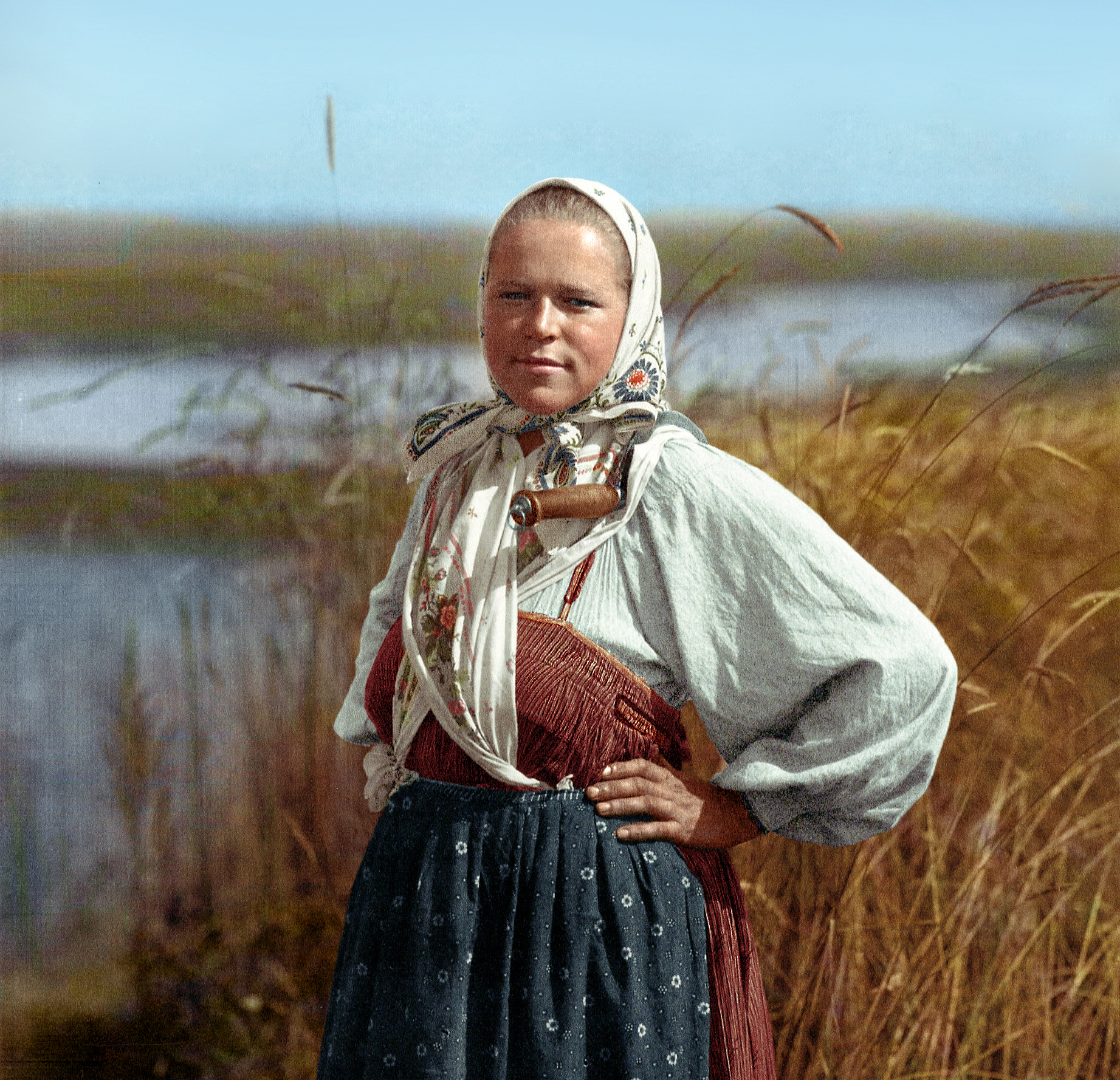 Browse an eye popping gallery of Olga Shirnina's work on her website.
Related Content:
Beautiful, Color Photographs of Paris Taken 100 Years Ago—at the Beginning of World War I & the End of La Belle Époque
Colorized Photos Bring Walt Whitman, Charlie Chaplin, Helen Keller & Mark Twain Back to Life
Venice in Beautiful Color Images 125 Years Ago: The Rialto Bridge, St. Mark's Basilica, Doge's Palace & More
Ayun Halliday is an author, illustrator, theater maker and Chief Primatologist of the East Village Inky zine.  Follow her @AyunHalliday.