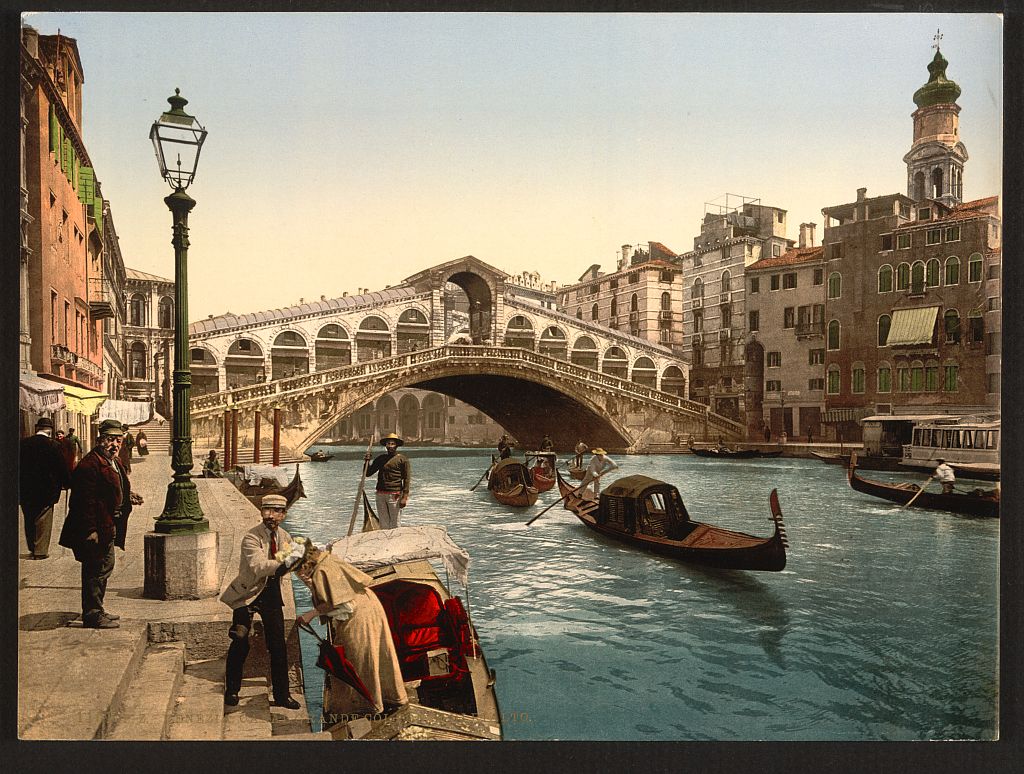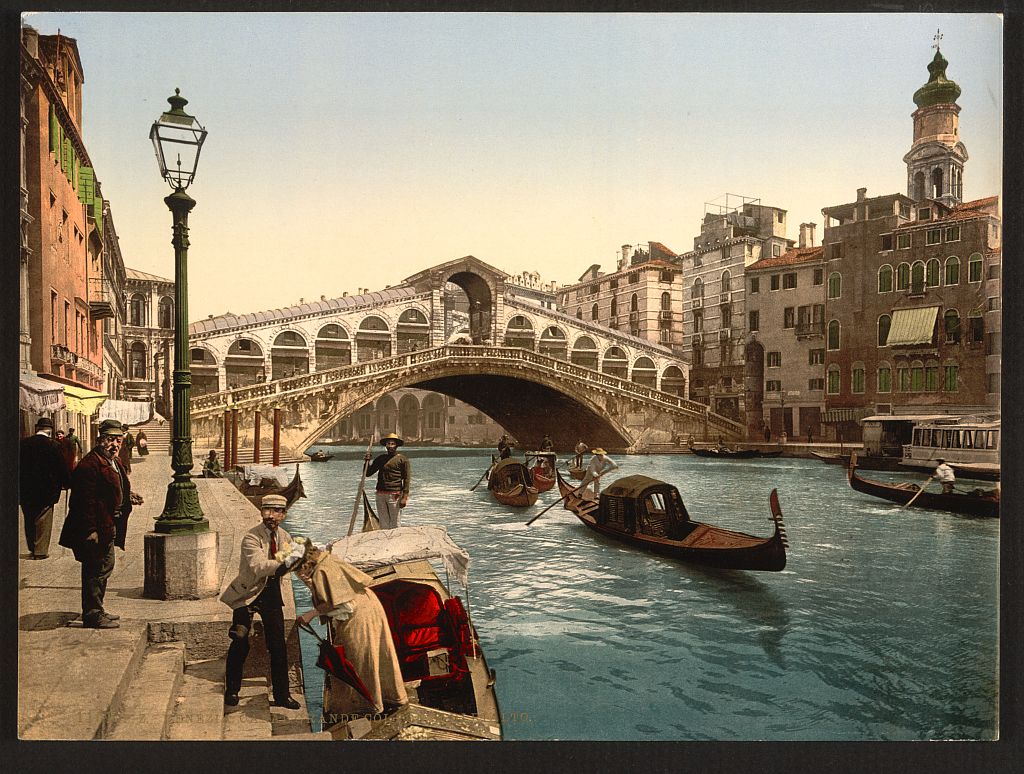 A few months ago, Mental Floss put up a post of "Fantastic 120-Year-Old Color Pictures of Ireland." Fantastic pictures indeed, although the nature of the technology that produced them seems as interesting to me as the 19th-century Irish life captured in the images themselves. They came from the Library of Congress' geographically organized archive of photocrom prints, a method perhaps known only to die-hard historical photography enthusiasts. For the rest of us, the Library of Congress' page on the photocrom process explains it: "Photochrom prints are ink-based images produced through 'the direct photographic transfer of an original negative onto litho and chromographic printing plates.'"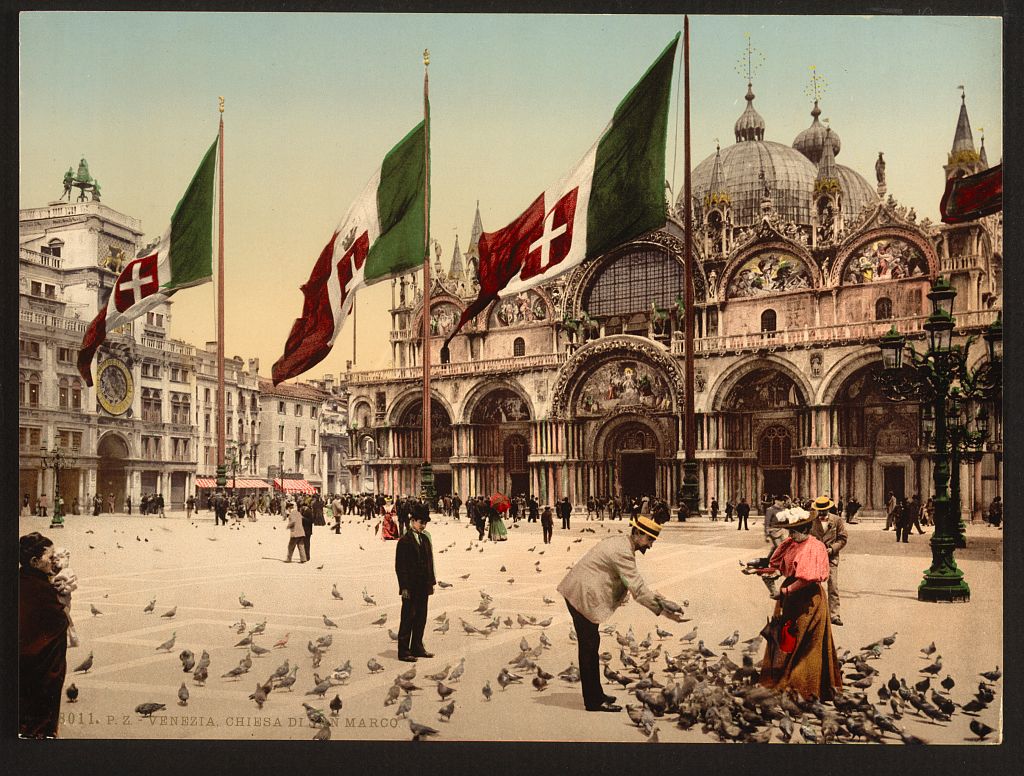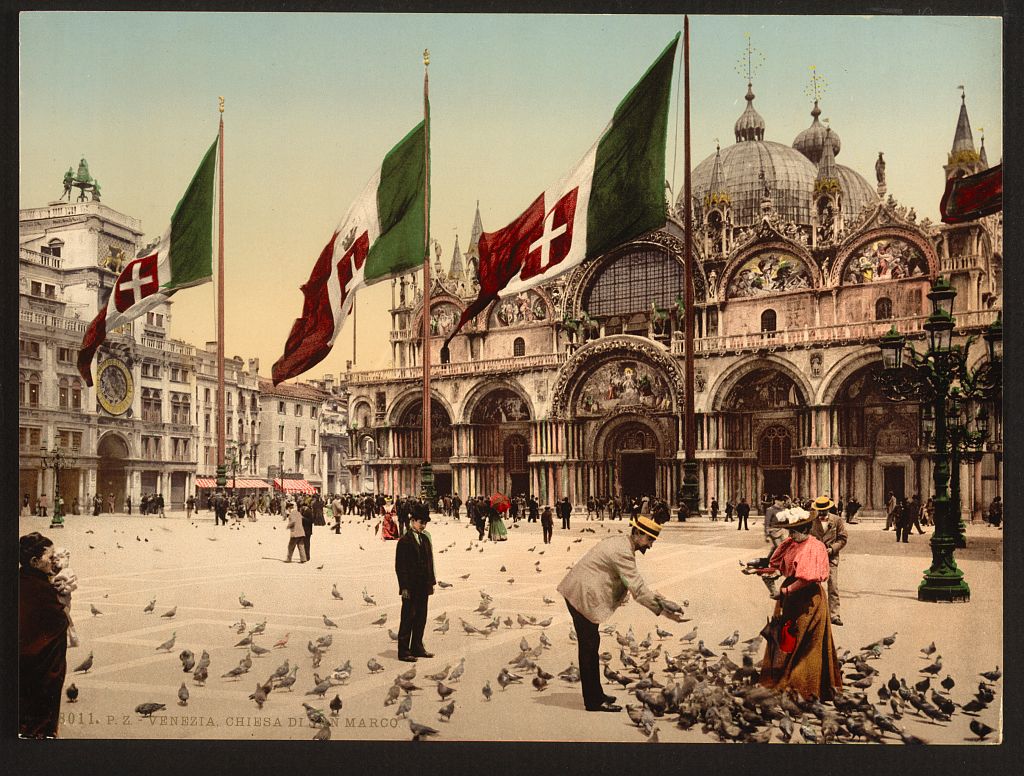 Its inventor Hans Jakob Schmid came up with the technique in the 1880s, a decade that began with color photography consigned to the realm of theory. While Photocrom prints may look an awful lot like color photographs, look at them through a magnifying glass and "the small dots that comprise the ink-based photomechanical image are visible." "The photomechanical process permitted mass production of the vivid color prints," each color requiring "a separate asphalt-coated lithographic stone, usually a minimum of six stones and often more than ten stones."
But that unwieldy-sounding technology and laborious-sounding process has given us, among other striking pieces of visual history, these lush images of fin de siècle Venice, which the writer of place Jan Morris once described as "less a city than an experience."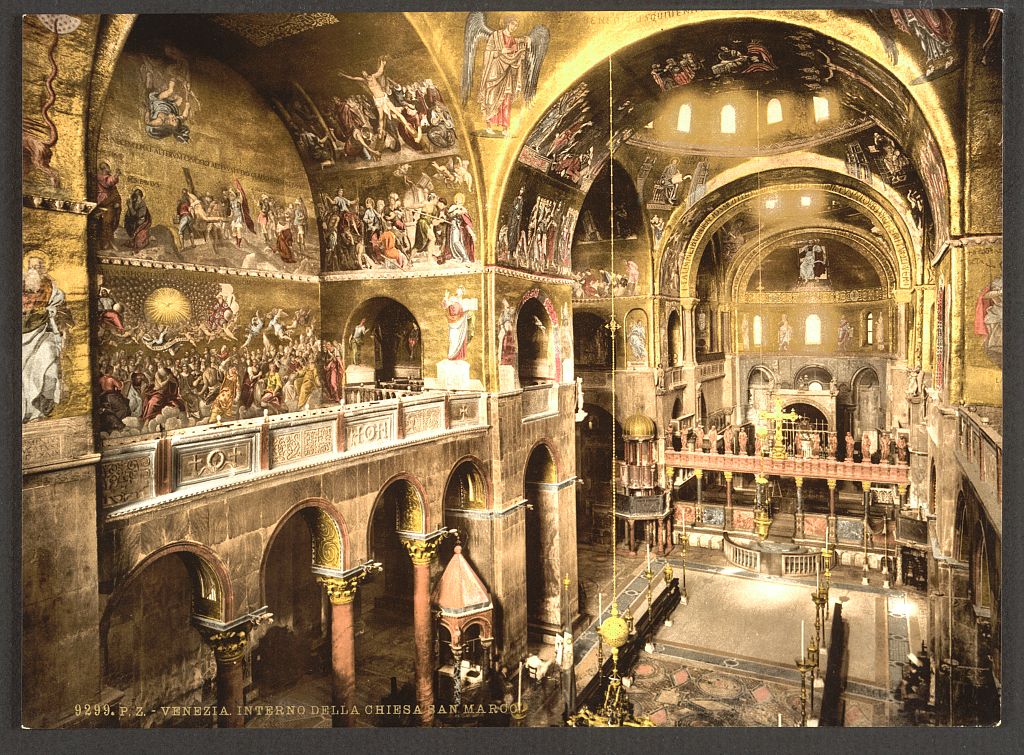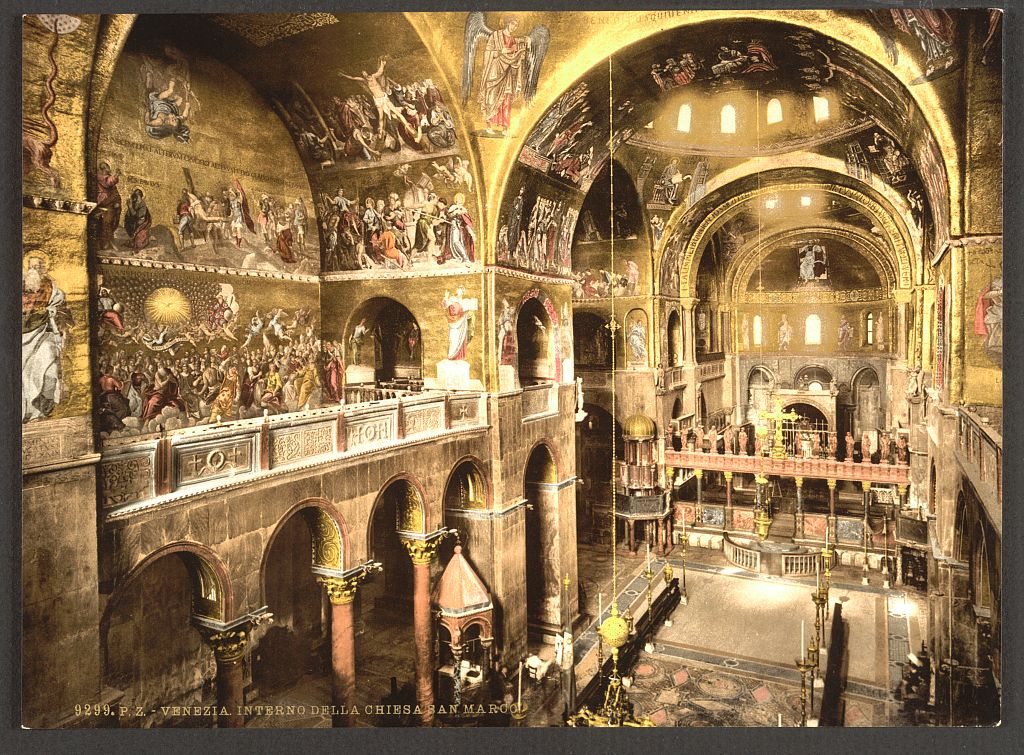 At the top of the post, we have a view of the Rialto Bridge, which spans one of the city's famous canals; below that a scene of pigeon-feeding in St. Mark's Piazza; the image just above leaves the pigeons behind to view the interior of St. Mark's Basilica.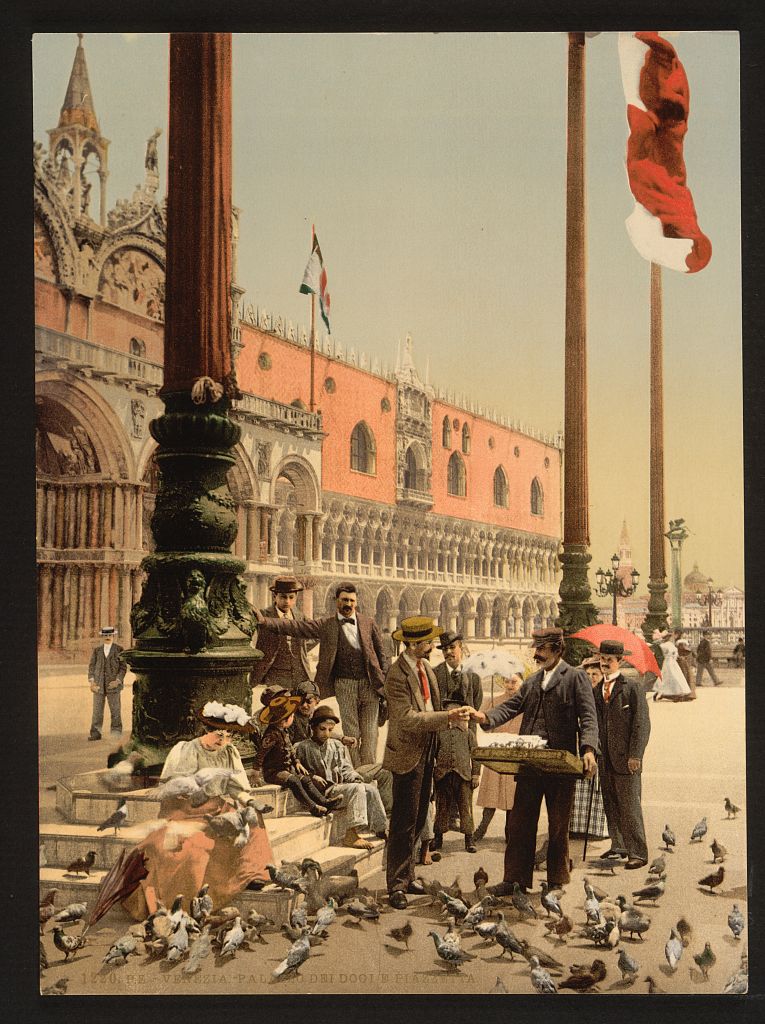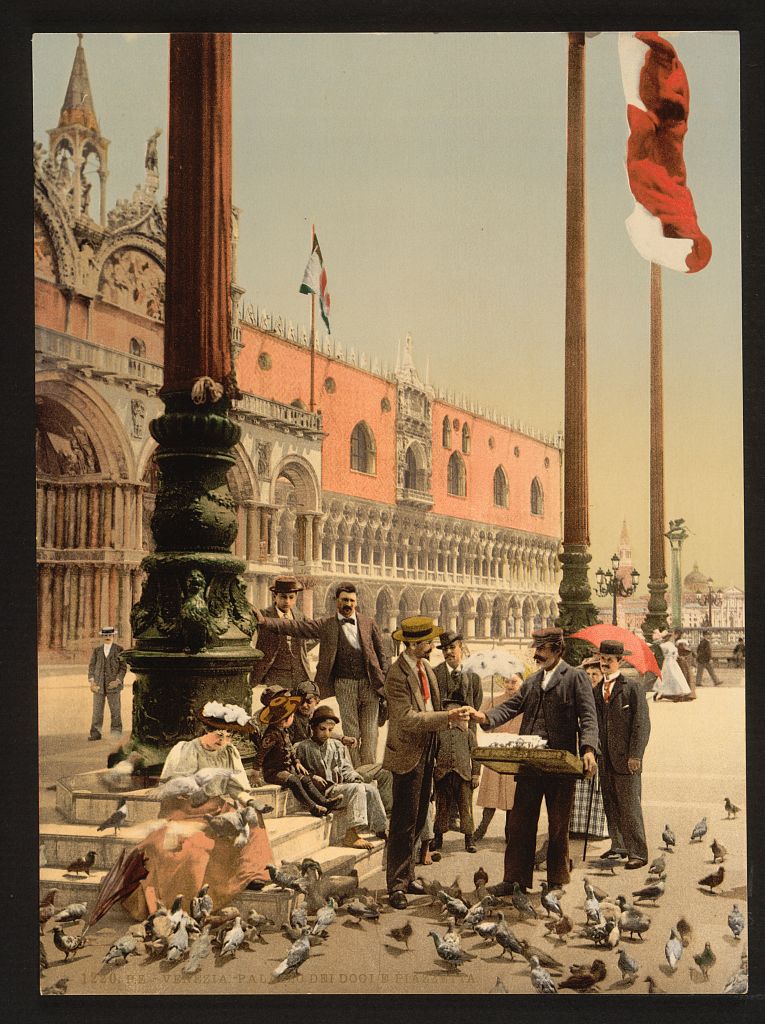 The photos below, all also taken between 1890 and 1900, depict the exterior and interior of the Doge's Palace, as well as its view of San Giorgio Island by moonlight.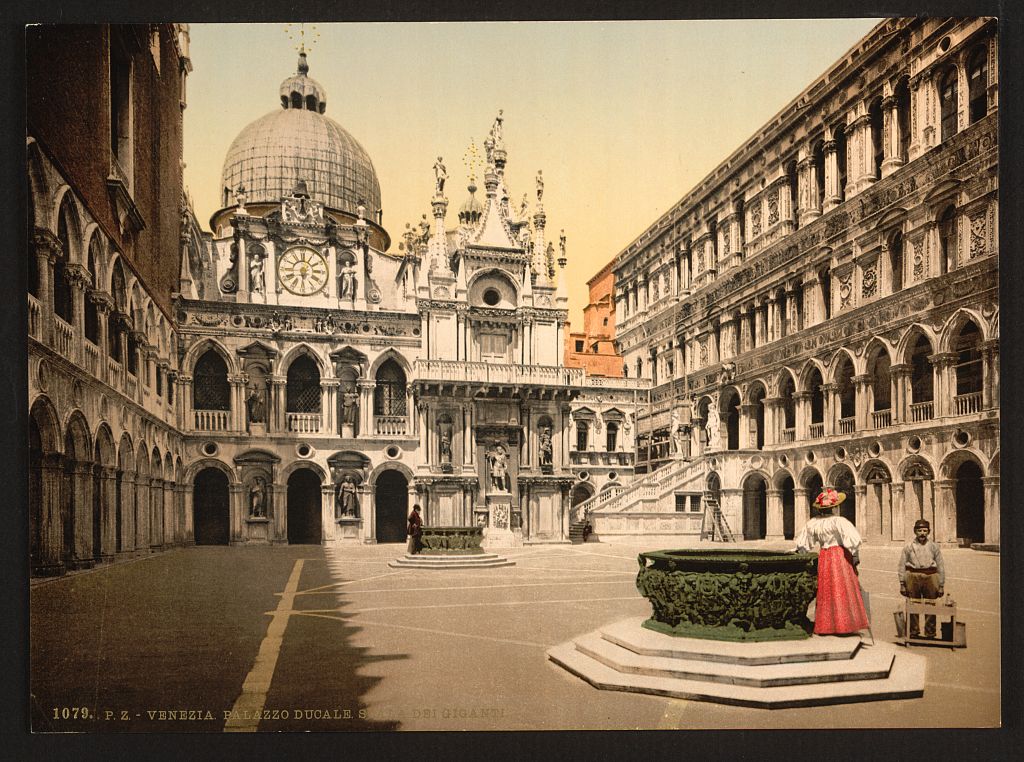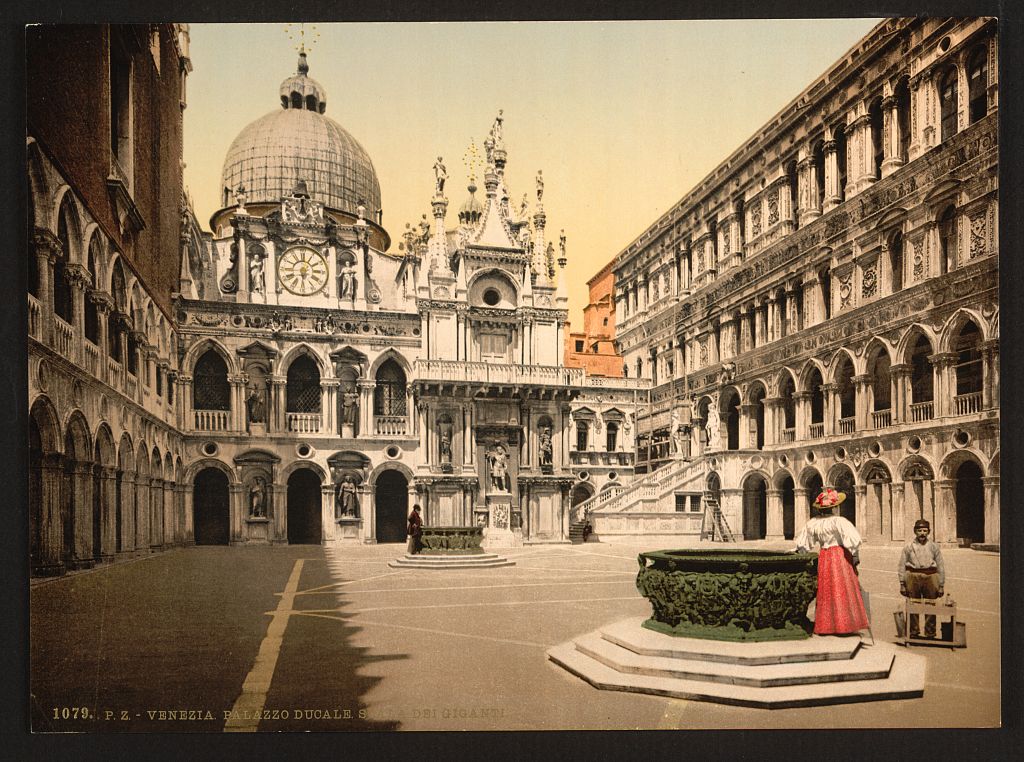 We may not consider these "real" color photographs, but the colors they present, vividly applied in the printing process, somehow more accurately represent the spirit of late 19th-century Europe — one of history's truly vivid periods, in one of its enduringly vivid human environments. More color images of fin-de-siecle Venice can be viewed here.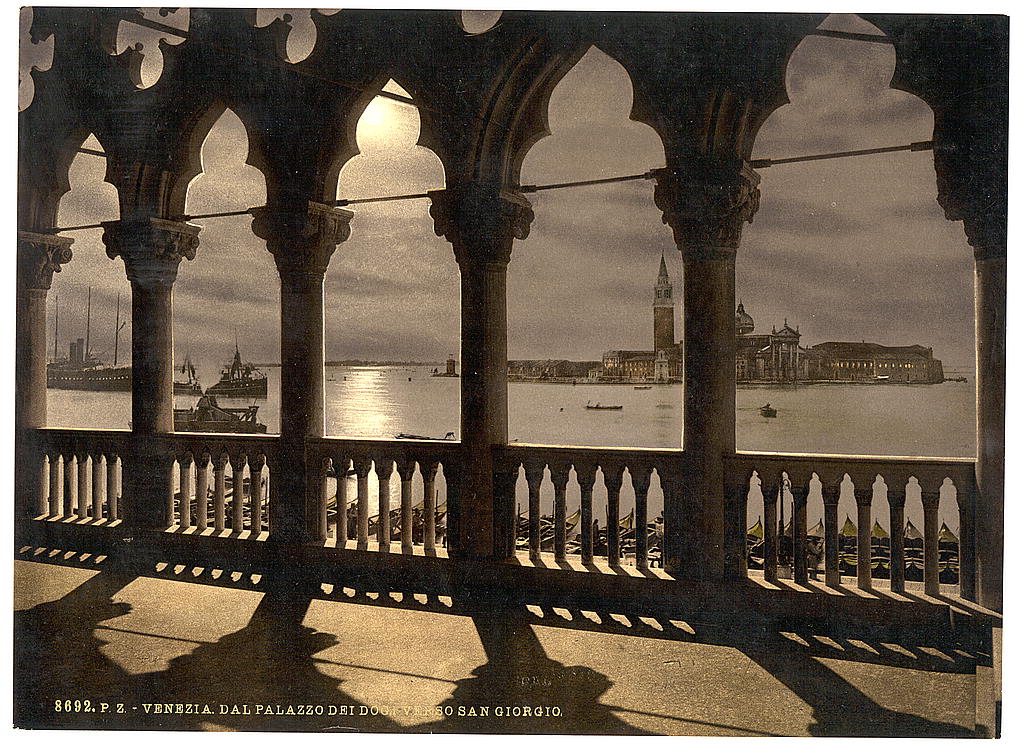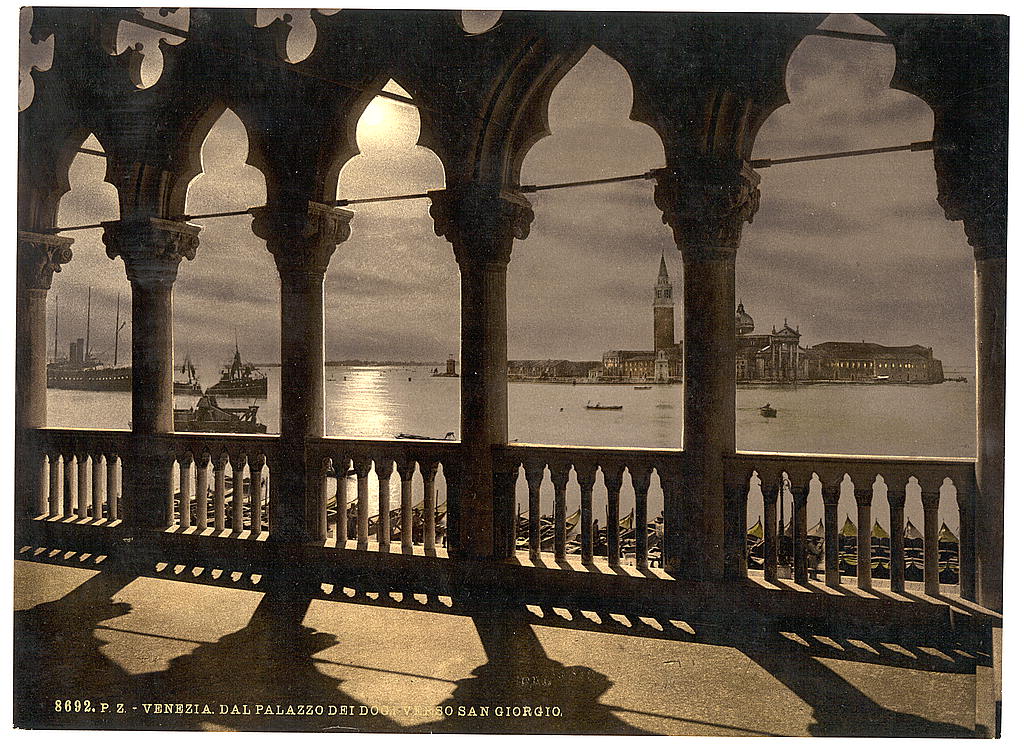 Related Content:
Take a Virtual Tour of Venice (Its Streets, Plazas & Canals) with Google Street View
How Venice Works: A Short Film
Venice in a Day: From Daybreak to Sunset in Timelapse
Hand-Colored Photographs of 19th Century Japan
The First Color Photos From World War I: The German Front
The Oldest Color Movies Bring Sunflowers, Exotic Birds and Goldfish Back to Life (1902)
One of the Earliest Known Photos of Guys Sitting Around and Drinking Beer (Circa 1845)
Colin Marshall writes on cities, language, Asia, and men's style. He's at work on a book about Los Angeles, A Los Angeles Primer, and the video series The City in Cinema. Follow him on Twitter at @colinmarshall or on Facebook.