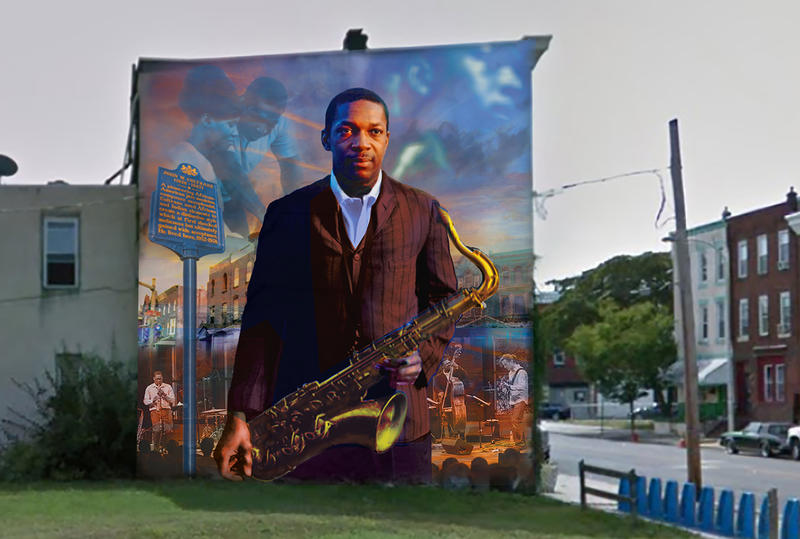 Earlier this summer, artists painted a 10-story high mural of Muddy Waters in the heart of Chicago. Now, Philadelphia answered with a mural of its own, right at the corner of 29th and Diamond. There, you'll find a giant painting of John Coltrane by artist Ernel Martinez, which takes visual cues from another Coltrane mural that graced the side of a Philly building from 2002 until 2014.
The new mural is not far from where Coltrane bought his Philadelphia home in 1952. (It's now a national landmark, by the way.) The jazz web site, wrti.org, has more on the new mural.
If you would like to get Open Culture post's via email, please sign up for our free email newsletter here.
And if you would like to support the mission of Open Culture, consider making a donation to our site. It's hard to rely 100% on ads, and your contributions will help us continue providing the best cultural and educational materials to learners everywhere. You can contribute through PayPal, Patreon, Venmo (@openculture) and Crypto. Thanks for your support!
Related Content:
Herbie Hancock to Teach His First Online Course on Jazz
John Coltrane Draws a Picture Illustrating the Mathematics of Music
The Secret Link Between Jazz and Physics: How Einstein & Coltrane Shared Improvisation and Intuition in Common
John Coltrane's Handwritten Outline for His Masterpiece A Love Supreme
John Coltrane's 'Giant Steps' Animated