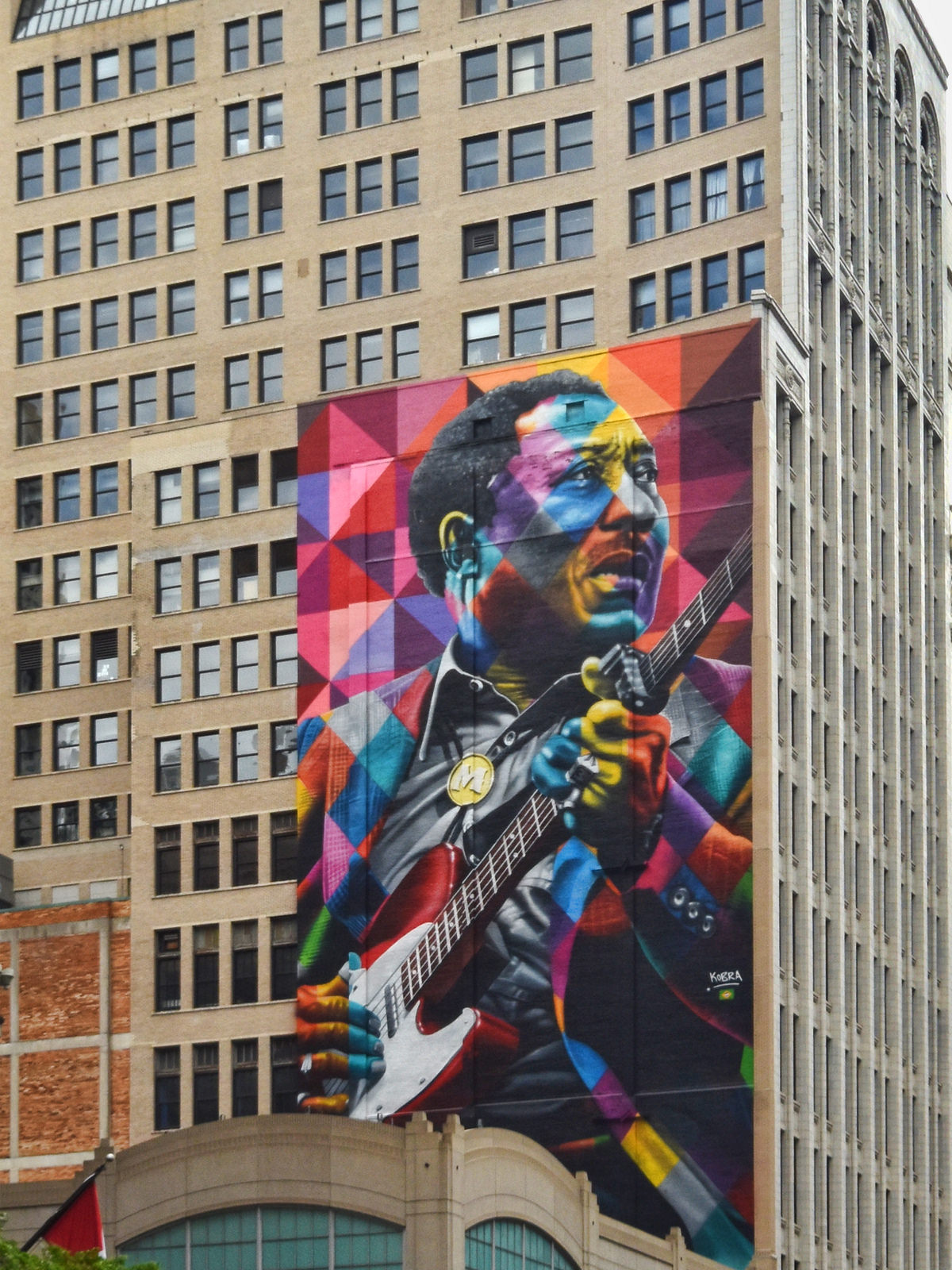 Image by Terence Faircloth, via Flickr Commons
If you find yourself near State and Washington streets in Chicago, look up and you'll see a mural of bluesman Muddy Waters rising 10 stories high. It was painted, the Chicago Tribune tells us, by Brazilian street artist Eduardo Kobra and fellow painters. And it was officially dedicated yesterday, at the beginning of the Chicago Blues Festival. Respect.
Follow Open Culture on Facebook and Twitter and share intelligent media with your friends. Or better yet, sign up for our daily email and get a daily dose of Open Culture in your inbox. 
If you'd like to support Open Culture and our mission, please consider making a donation to our site. It's hard to rely 100% on ads, and your contributions will help us provide the best free cultural and educational materials.
Related Content:
Muddy Waters and Friends on the Blues and Gospel Train, 1964
Classic Blues Songs By John Lee Hooker, B.B. King & Muddy Waters Played on the Gayageum, a Traditional Korean Instrument
The History of the Blues in 50 Riffs: From Blind Lemon Jefferson (1928) to Joe Bonamassa (2009)