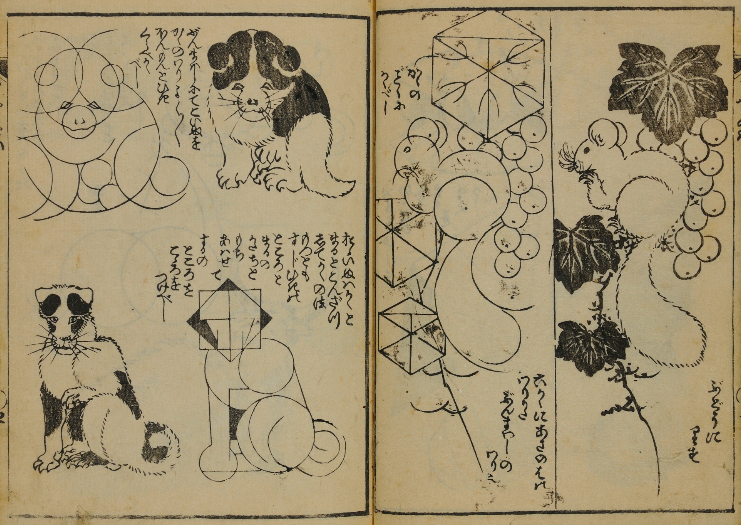 Even if you don't know eighteenth and nineteenth century Japanese art, you definitely know the work of eighteenth and nineteenth century Japanese artist Katsushika Hokusai — specifically his Great Wave off Kanagawa. (And if you'd like to know a little more about it, have a look at this short video from PBS' The Art Assignment.) But if that so often reproduced, imitated, and parodied 1830s woodblock print stands for Hokusai's oeuvre, it also obscures it, for in his long life he created not just many other works of art but works that helped, and continue to help, others create art as well.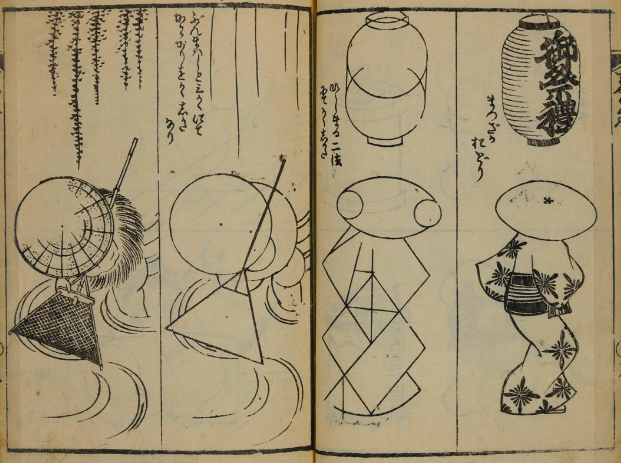 Hokusai's bibliography, writes a Metafilter user by the name of Theodolite, includes "a little-known how-to book: 略画早指南, or Quick Lessons in Simplified Drawings, a manual in three parts. Volume I breaks every drawing down into simple geometric shapes; volume II decomposes them into fragmentary contours; and volume III neatly diagrams each stroke and the order in which they were drawn."
Follow those links and you can read each of the books page-by-page, and not to worry if you don't read Japanese; the artist renders his examples so clearly that the astute student can easily follow them.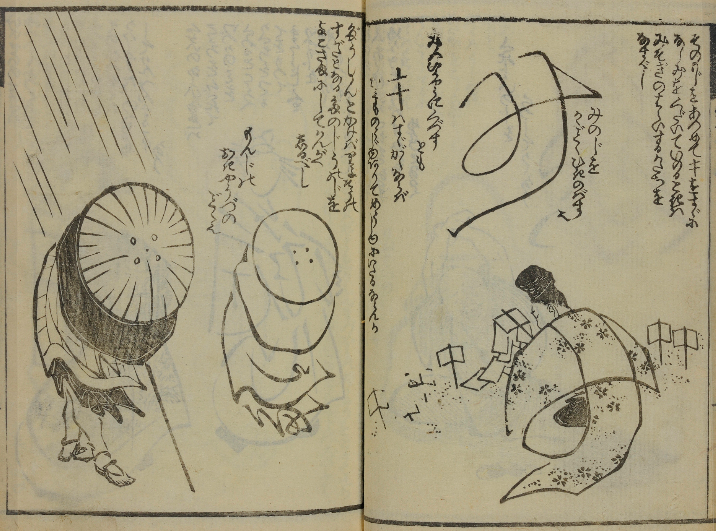 Not that an understanding of Japanese wouldn't enrich the reading experience: "Those are not all contours — they're often characters," notes another Mefite in the comments. "On page 4, there are drawings based on の, no, and the cranes start with ふ, fu. On page 9, the drawing of the man on the right is elaborated from み, mi. The hill on page 12 comes from 山, san, 'mountain.' The rocks on page 19 are from 石, ishi, 'stone.'" These pages thus provide the especially astute student a way to learn Hokusai's style of drawing and the elements of the written Japanese language at once.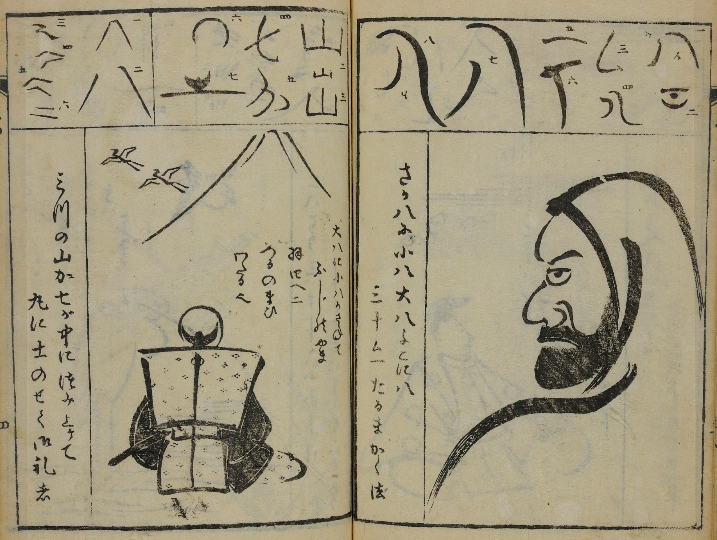 In addition to the Quick Lessons books, adds Theodolite, Hokusai's "other pedagogical works include his Drawing Methods, Quick Pictorial Dictionary, Dance Instruction Manual, and the lovely, three-color Pictures Drawn in One Stroke." Considering the immense respect accorded to Hokusai today from all corners of the world — up to and including subtle tributes paid in major motion pictures — it surprises some to learn that he considered himself a "mere" commercial artist. But perhaps that very attitude endowed him with a relatively common touch, of the kind that enabled him to share his techniques with the reading public so openly, and so elegantly.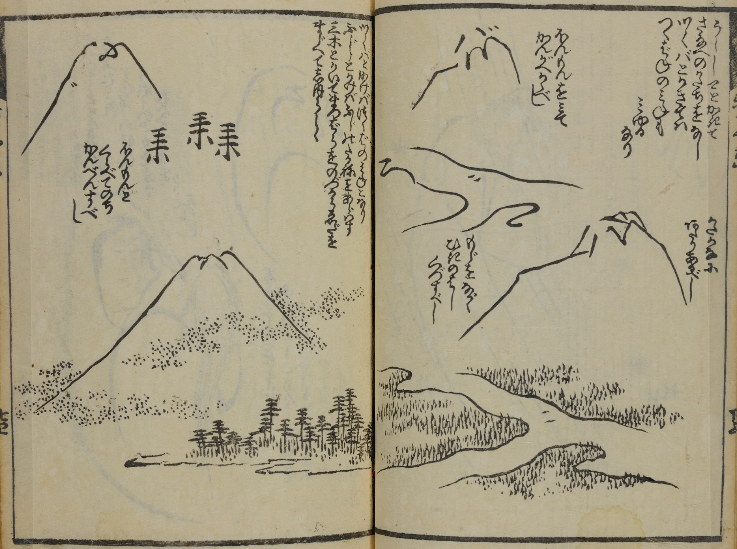 (via Metafilter)
Related Content:
Enter a Digital Archive of 213,000+ Beautiful Japanese Woodblock Prints
Download 2,500 Beautiful Woodblock Prints and Drawings by Japanese Masters (1600-1915)
Download Hundreds of 19th-Century Japanese Woodblock Prints by Masters of the Tradition
1,000+ Historic Japanese Illustrated Books Digitized & Put Online by the Smithsonian: From the Edo & Meji Eras (1600-1912)
How to Draw in the Style of Japanese Manga: A Series of Free & Wildly Popular Video Tutorials from Artist Mark Crilley
Based in Seoul, Colin Marshall writes and broadcasts on cities and culture. His projects include the book The Stateless City: a Walk through 21st-Century Los Angeles and the video series The City in Cinema. Follow him on Twitter at @colinmarshall or on Facebook.