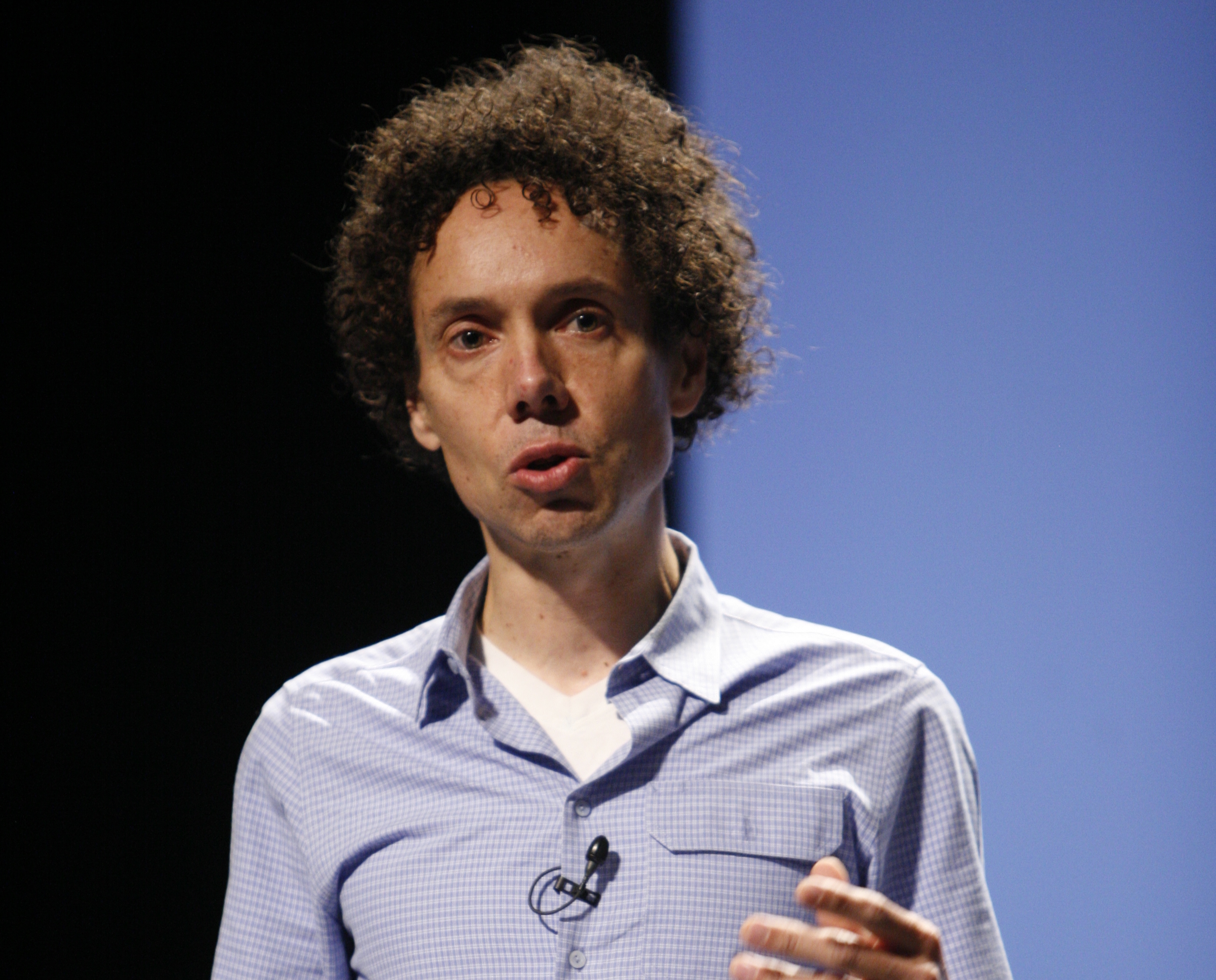 Photo by Kris Krüg via Wikimedia Commons
I passed Malcolm Gladwell on the street a few years ago, on the final stop of a road trip I took from Los Angeles to Raleigh, North Carolina. At the time I wondered why the unmistakable New York-based writer, speaker, and interpreter of big ideas had come to town. But now that I know a little bit about his personal and professional habits, I can at least say with some confidence where he was going: a coffee shop. That Gladwell's work has, over the years, occasionally touched on the subject of coffee suggests he may well enjoy a good brew, but in that same time he's also stated, explicitly and repeatedly, that cafés are where he does the work itself.
"I loved the newsroom," Gladwell, who got his start in one, once told The Guardian. "When I left it I wanted to recreate the newsroom and the closest thing to a newsroom is any kind of random active social space." The best coffee shop offers what he calls "the right kind of distraction. There has to be some sort of osmotic process," just as happens with journalists together in the office. "I don't particularly think coffee shops are amazing places to write," he more recently said in a podcast interview with economist Tyler Cowen (embedded below). "But I do think that simply being around people who are not my age is really useful."
"The coffee-shop writer needs to be, as the sociologists would say, an outlier and not a pioneer," Gladwell writes in the Wall Street Journal. (Even in a personal essay, it seems, he can't resist applying an academic concept to everyday life.) "You don't want to be the laptop cowboy who signals to other laptop cowboys that this is the place to be. You want the club that won't have you as a member." He goes on to recommend the rigorous likes of Manhattan's laptop-banning Café Grumpy and Zurich's La Stanza: "no comfy chairs, no Wi-Fi, no outlets, and coffee so ridiculously expensive that it functions as a tax on lingering."
Other Gladwell-approved writing cafés include Fernandez and Wells in London, Chez Prune in Paris (until, that is, it flooded with "Vassar girls with their Gitanes cigarettes and their Thomas Mann"), and "the back booths in the Swan Restaurant on Queen Street West" in Toronto. These far-flung spots align well with the other personal writing strategy Gladwell explained to Cowen: "I travel a lot. And that's a really, really useful way of breaking out of bad intellectual habits, and to remind yourself about what the rest of the world is like." As a hard-writing habitué of the coffee shops of Seoul, I second Gladwell's advice, but I should note that following it won't necessarily get you to his level of popularity and acclaim; combine it with his new Masterclass on writing, though, and hey, who knows.
Related Content:
Malcolm Gladwell to Teach His First Online Course: A Master Class on How to Turn Big Ideas into Powerful Stories
Malcolm Gladwell on Why Genius Takes Time: A Look at the Making of Elvis Costello's "Deportee" & Leonard Cohen's "Hallelujah"
Malcolm Gladwell: What We Can Learn from Spaghetti Sauce
The Birth of London's 1950s Bohemian Coffee Bars Documented in a Vintage 1959 Newsreel
Do You Speak Java Jive?: The Language of the Indie Cafes
Based in Seoul, Colin Marshall writes and broadcasts on cities and culture. His projects include the book The Stateless City: a Walk through 21st-Century Los Angeles and the video series The City in Cinema. Follow him on Twitter at @colinmarshall or on Facebook.