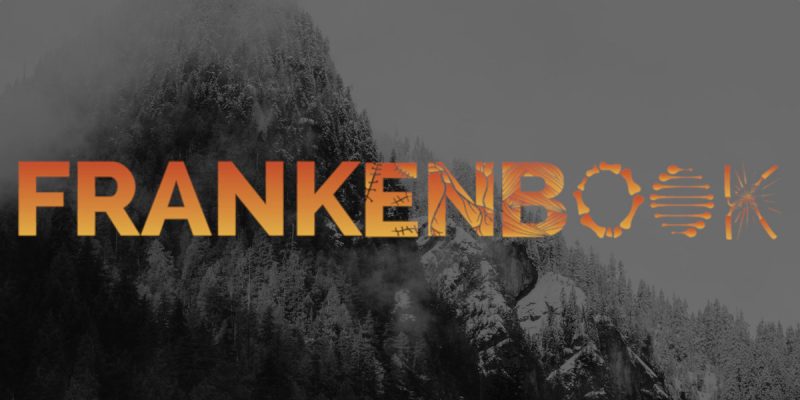 Born out of evening reading of spooky stories on a rain-soaked holiday, Mary Shelley's 1818 novel Frankenstein has resonated through the years into pop culture, a warning against science and technology, of how the thirst for knowledge can literally create monsters. If you've been binging Westworld or loved Ex Machina you are seeing Shelley's legacy, both filled with scientific creations that question their own reason for existence.
Just like those works are products of our era, Frankenstein did not just arise from a dream state—-Shelley was influenced by the concerns, events, and news of her day.
Therefore this annotated version of Frankenstein, called Frankenbook, should make a topical and important read this summer. And everybody can take part, if they choose to join the discussion.
"Annotated for scientists, engineers, and creators of all kinds," is how the website describes the project, created in January 2018 by Arizona State University to honor the bicentennial of the book's publication. "Frankenbook gives readers the opportunity to trace the scientific, technological, political, and ethical dimensions of the novel, and to learn more about its historical context and enduring legacy."
You will have to sign up (just an email and a password is necessary) to actually see the novel, but once in, you can get reading. Along the way on the right hand side of the margin, a cluster of black dots indicate if a section is annotated. Click on the dots with your mouse and the annotation will appear. (The annotations are also available at the end of each of the novel's three parts for those who just want to read the novel straight through.)
Dozens of experts have contributed to the annotations so far, and opening an account allows you to submit your own to the editors for consideration. You can also filter annotations by one of eight themes: "Equity & Inclusion" (social justice issues), "Health & Medicine," "Influences and Adaptations," "Mary Shelley" (personal information about the author), "Motivations & Sentiments," "Philosophy & Politics," "Science," and "Technology."
The site also features several essays on the novel's various themes, including ones by Cory Doctorow, Anne K. Mellor, Josephine Johnston, and others.
If you've been putting off reading Shelley's classic for whatever reason, this is probably the best chance to read it. And if you've read it before, it's time to revisit it alongside a host of virtual experts. The web, that Promethian creation of our own time, is actually good for some things, you know!
Related Content:
Reading Mary Shelley's Frankenstein on Its 200th Anniversary: An Animated Primer to the Great Monster Story & Technology Cautionary Tale
Discovered: Lord Byron's Copy of Frankenstein Signed by Mary Shelley
The Very First Film Adaptation of Mary Shelley's Frankenstein, a Thomas Edison Production (1910)
Mary Shelley's Handwritten Manuscripts of Frankenstein Now Online for the First Time
Discovered: Lord Byron's Copy of Frankenstein Signed by Mary Shelley
Ted Mills is a freelance writer on the arts who currently hosts the FunkZone Podcast. You can also follow him on Twitter at @tedmills, read his other arts writing at tedmills.com and/or watch his films here.